Compressor Concierge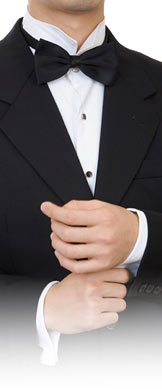 We realize you probably know what you want to do with a compressor or vacuum pump, but may not know all the specific requirements for your application, like cfm, psi, horsepower, etc. Not to worry! Quincy's Compressor Concierge is at your service.
Part personal assistant, part engineer, your concierge will coordinate with Quincy personnel and distributors to help determine which Quincy products are right for your application. Once the appropriate products are determined, your concierge will assure that you receive a personalized quote and top-of-the-line service. Of course, this service is always available at no cost or obligation.
In a moment, we will ask you to fill-out and submit a web-based form to make it easier for your concierge to serve you. The more we know upfront, the easier it will be to match products to your application. In the space labeled "comments", please tell us anything you can about your needs, requirements or application itself.
Ready to get started?