QSI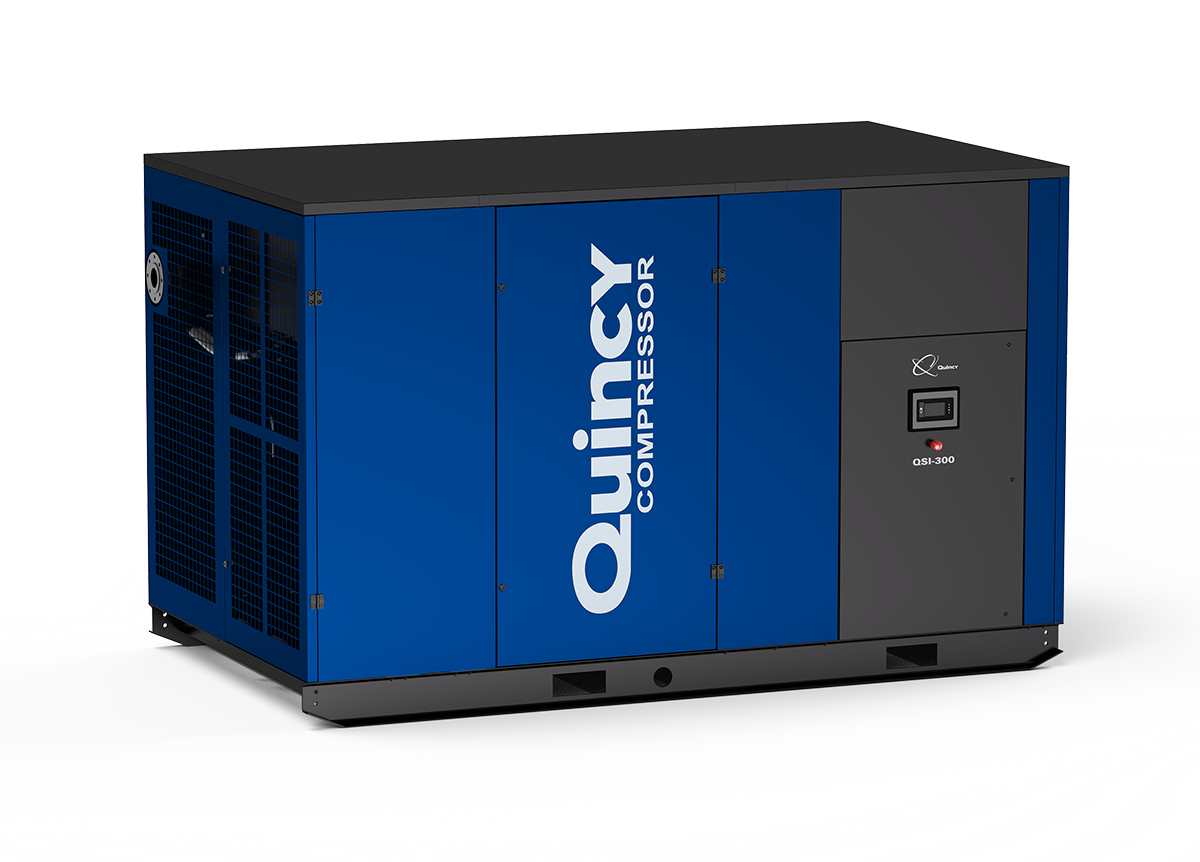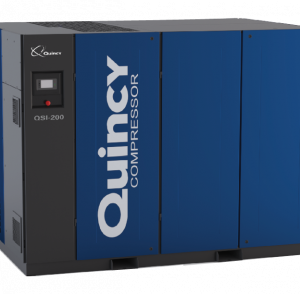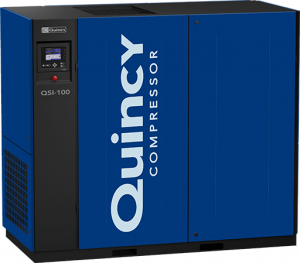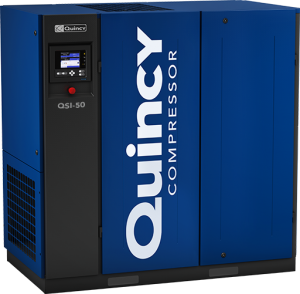 QSI
QSI 50-400 hp Premium Industrial Compressors
Quincy Compressor provides you with the industry's most reliable air compressor on the market. Robust airends, and multiple option configurations ensure that a QSI is the correct solution for any application. Industrial duty QSI air compressors take all aspects of compressor ownership and optimize them in order to provide you with the best ROI in the market.
At a Glance
Air or water cooled
Best specific power
Sound level as low as 66 dBA
Premium Serviceability
Up Close
220-1900 cfm
100-175 psig
100,000+ airend
Competitive options
Industrial Duty
Color Touch Screen
Built for Reliable Service
A Quincy direct drive air compressor is an investment in the long-term success and profitability of your business. We strive to deliver products that last longer and provide more reliable performance throughout their operational life. Quincy QSI air compressors are engineered to provide upwards of 100,000 hours of service — more than double the expected lifespan of its lower-cost competitors. In addition to lasting longer, our products also have fewer maintenance requirements and increased average uptime. These key benefits translate to a faster return on your investment as well as greater productivity overall.
Precise Controls for Enhanced Performance
In industries where overheads are high and maximum productivity is key, the ability to precisely control your air compressor is a vital part of staying profitable. Quincy direct drive air compressors feature multiple control options that allow you to maintain optimal efficiency without sacrificing performance. The QSI series is equipped with a microprocessor-based control system. An intuitive navigation menu makes it easy to make fine-tuned adjustments to system performance, without having to memorize codes or navigate complex parameters.
Optional gauge controls further refine this functionality. Simple, reliable and easy to read, Quincy gauge control systems feature silicone-dampened movements for precise adjustments of pressure, capacity and temperature.
Designed for On-Site Serviceability
At Quincy, we know work can't stop for regular maintenance to your important equipment. We have designed our direct drive air compressors to have minimal service requirements to reduce downtime. Quincy QSI air compressors feature a high performance filter that keeps your purchase running cleanly and efficiently for longer.
At the heart of large-range Quincy direct drive air compressors is an efficient, low-noise cooling fan with a replaceable module. Easier access to serviceable components means that, when maintenance is required, the process is quick. For more information, download the product manual or visit our Resources page to learn about basic maintenance procedures that can be done by your team.
Backed by an Industry-Leading Warranty
When it comes to Quincy direct drive air compressors, high performance, long life and low service requirements aren't just part of a sales pitch. They're things we actively stand behind with one of the best warranty programs in the business. All QSI compressors are backed by our Royal Blue warranty program, covering the unit's airend for 10 years and other major components for five. With Quincy, you can be confident knowing you're doing business with a company that is there for you for as long as you own our products. Extended warranty and maintenance packages are also available — contact a representative for more information.
Part of a Complete Integrated Air Package
A Quincy QSI air compressor is a key part of an overall air quality solution. Pair any product in the QSI line with an inline filter and refrigerated drier for a complete integrated system that is compliant with ISO 8573.1.1.4.1 standards. Let one of our expert sales representatives put together a package that works for your organization.