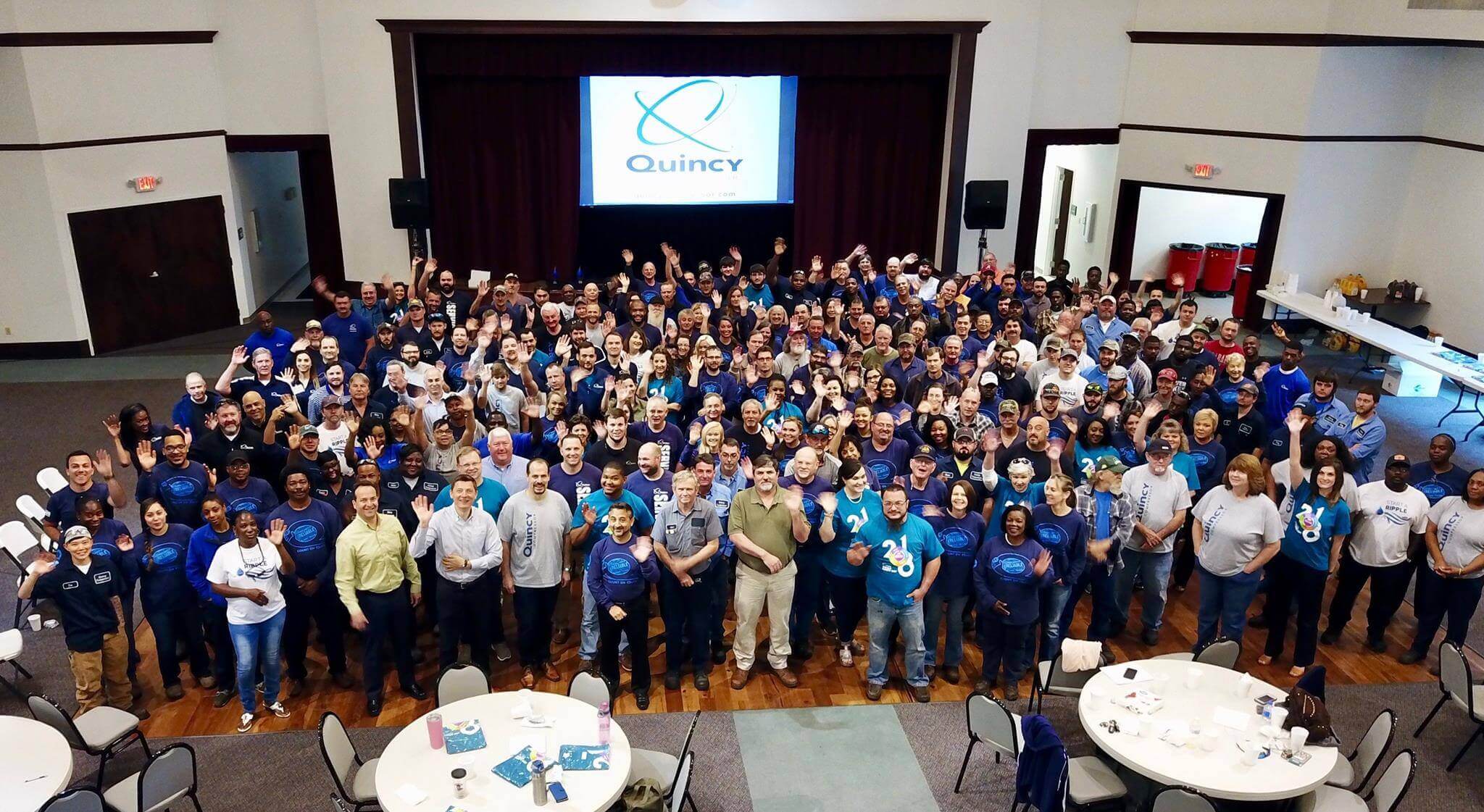 Imagine what you could do at Quincy Compressor!
If you're as tough, dependable and efficient as the compressors we make, then you're the right fit for Quincy Compressor. We're looking for talented people to be part of our team to build reliable, exceptional quality air compressors for demanding applications. With solid roots as an American-grown company, we welcome veterans to apply to join our team.
Headquartered in Bay Minette, Alabama a southern hometown beauty, we've grown into an international company. Yet in every language, the Quincy brand is built on a reputation of quality and rugged reliability, delivering "Performance You Demand. Reliability You Trust." If you have the grit, determination and passion for this industry, apply today and become part of the Quincy Compressor Team.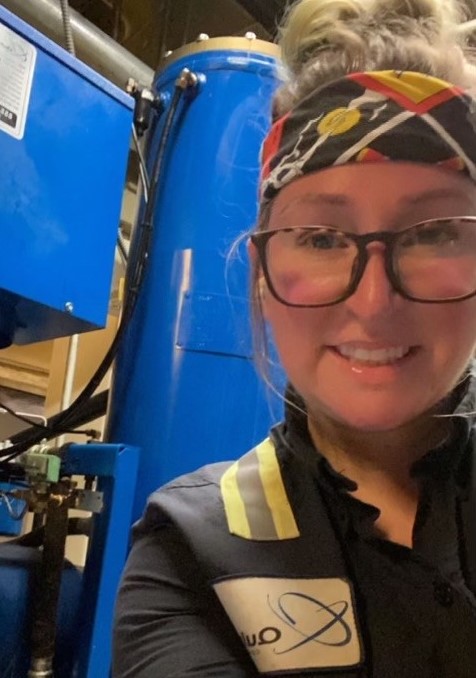 Meet Kendyl Count, Quincy Compressor Service Technician!
Want to know what it's like working for Quincy Compressor? Meet Kendyl Count! Kendyl is a service technician along the southeast Texas Gulf Coast Region. In her role, Kendyl is responsible for performing preventative maintenance and responsive service on compressors, including rotary screw or reciprocating pistons, vacuum pumps, refrigerated or desiccant dryers and more. From refineries to small woodshops, she is able to visit new locations and environments daily on the job. Quincy compressors are anywhere you can think of!
"What I love about working at Quincy is the freedom to control your own career path. Quincy offers many opportunities to specialize in one certain product or have a broad knowledge of everything. Working at Quincy gives me the opportunity to become a more well-versed technician. We can work on not just compressors, but electronics and electrical equipment, refrigeration, plumbing, and piping installations. Quincy Compressor is a great place to grow your skill set as a technician."
Kendyl Count, Service Technician I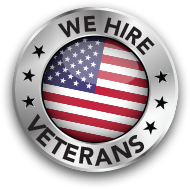 Quincy Compressor LLC is an equal opportunity employer and complies with all applicable federal, state and local fair employment practices laws. Quincy Compressor LLC strictly prohibits and does not tolerate discrimination against employees, applicants or any other covered persons because of race, color, religion, creed, national origin or ancestry, ethnicity, sex, gender (including gender nonconformity and status as a transgender or transsexual individual), age, physical or mental disability, citizenship, past, current or prospective service in the uniformed services, genetic information, or any other characteristic protected under applicable federal, state or local law. All Quincy Compressor LLC employees, other workers and representatives are prohibited from engaging in unlawful discrimination. This policy applies to all terms and conditions of employment, including, but not limited to, hiring, training, promotion, discipline, compensation, benefits and termination of employment.
Quincy Compressor LLC complies with the Americans with Disabilities Act (ADA), as amended by the ADA Amendments Act, and all applicable state or local law. Consistent with those requirements, Quincy Compressor LLC will reasonably accommodate qualified individuals with a disability if such accommodation would allow the individual to perform the essential functions of the job, unless doing so would create an undue hardship. Quincy Compressor LLC will also, where appropriate, provide reasonable accommodations for an employee's religious beliefs or practices. If you believe you need an accommodation, please send an email to or call 251.937.5900.
Benefits
Quincy Compressor offers a competitive compensation and benefit package. Through this package, we aim to assist our employees in all areas of life: physical, financial and personal wellness.
Base Pay
No matter what the position, the success of our employees is extremely important to us. When you join our team, your base pay is determined by your experience. We encourage career development, which is why we prefer to promote from within when the opportunity is available. We also perform annual performance reviews to ensure employees and managers are committed to continued success.
Health Care
Medical – We offer a medical insurance program to all of our employees that covers preventative services and major medical procedures.
Dental – Coverage is provided for preventative, basic and major services. Orthodontic coverage is available to employees and dependents under the age of 19.
Prescription – Both acute and maintenance prescription drugs are covered as part of the medical plan. All medical plans offer the same prescription drug program. Mail-order prescriptions are also available.
Flexible Spending Accounts – Employees may set aside pre-tax dollars through payroll deductions to pay for certain anticipated health and dependent care expenses that are not covered by the company insurance   program or otherwise reimbursed. Eligible expenses included deductibles, co-payments, eye glasses and over-the-counter products.
Insurance
Life – A basic life insurance policy of one and one-half times your base salary (minimum of $50,000) is provided to all employees at no cost to the employee. Optional life insurance, up to four times your base salary, may be purchased. Dependent life insurance to protect your spouse and children may also be purchased.
AD&D – To help protect your family from the loss of income in the event of a serious injury or death, the company also provides an AD&D policy in the amount of one and one-half times your base salary (minimum of $50,000). Optional coverage may be purchased for yourself and your dependents.
Disability – If you become disabled while employed at Quincy Compressor, disability insurance exists: Short Term Disability and Long Term Disability.
Business Travel – When you travel on company business, extra protection is provided.
Miscellaneous Programs
Vacation – Vacation is earned based on the number of full months you have worked.
Holidays – Quincy Compressor currently offers 13 company-paid holidays.
Employee Programs – Quincy Compressor offers a variety of programs to enhance our employee's lives through education, training and reward programs.
Educational Assistance (Tuition) Program: Quincy Compressor helps support the ongoing professional development efforts of full-time employees through accredited educational institutions. It is Quincy's beliefs that when employees participate in continuing education courses, the new knowledge and skills acquired should help them to perform better in their current roles as well as help qualify and prepare them for potential future roles and assignments. As such, Quincy Compressor has adopted this program to provide support and encourage employees to be life-long learners.
Wellness Program: Quincy Compressor believes staying healthy and well is important, and the Wellness Program offers several options for employees to do so. The reimbursement programs offered by Quincy are just a couple of ways for employees to practice wellness. Full-time employees who have been employed with Quincy Compressor for a minimum of 6 months can participate in the Fitness & Equipment Reimbursement Program as well as the Fitness Incentive Program.
Retirement & Savings
401K – The 401(k) program offers an excellent way to save for retirement and other future needs conveniently and profitably. A portion of the funds set aside into the 401(k) account is matched by Quincy Compressor. You may invest in a variety of different funds, up to a total of 25% of your pre-tax income and 25% of your post-tax income.