Portable Air Compressors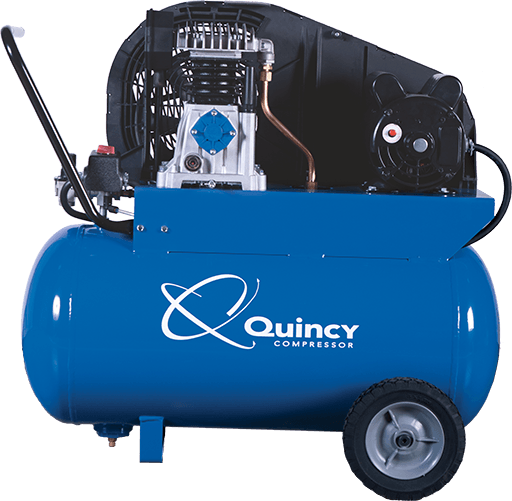 Quincy Compressor's portable air compressors offer industry-leading power and efficiency in a small package. They are an excellent choice for home/DIY use, while still delivering the power and reliability necessary for commercial applications. Backed by an industry-leading extended warranty option, Quincy portable air compressors are built for the long haul, providing excellent value in nearly any situation.
If you're on the market for a new portable air compressor, read on to learn more about why Quincy is the brand of choice for demanding customers.