QGSV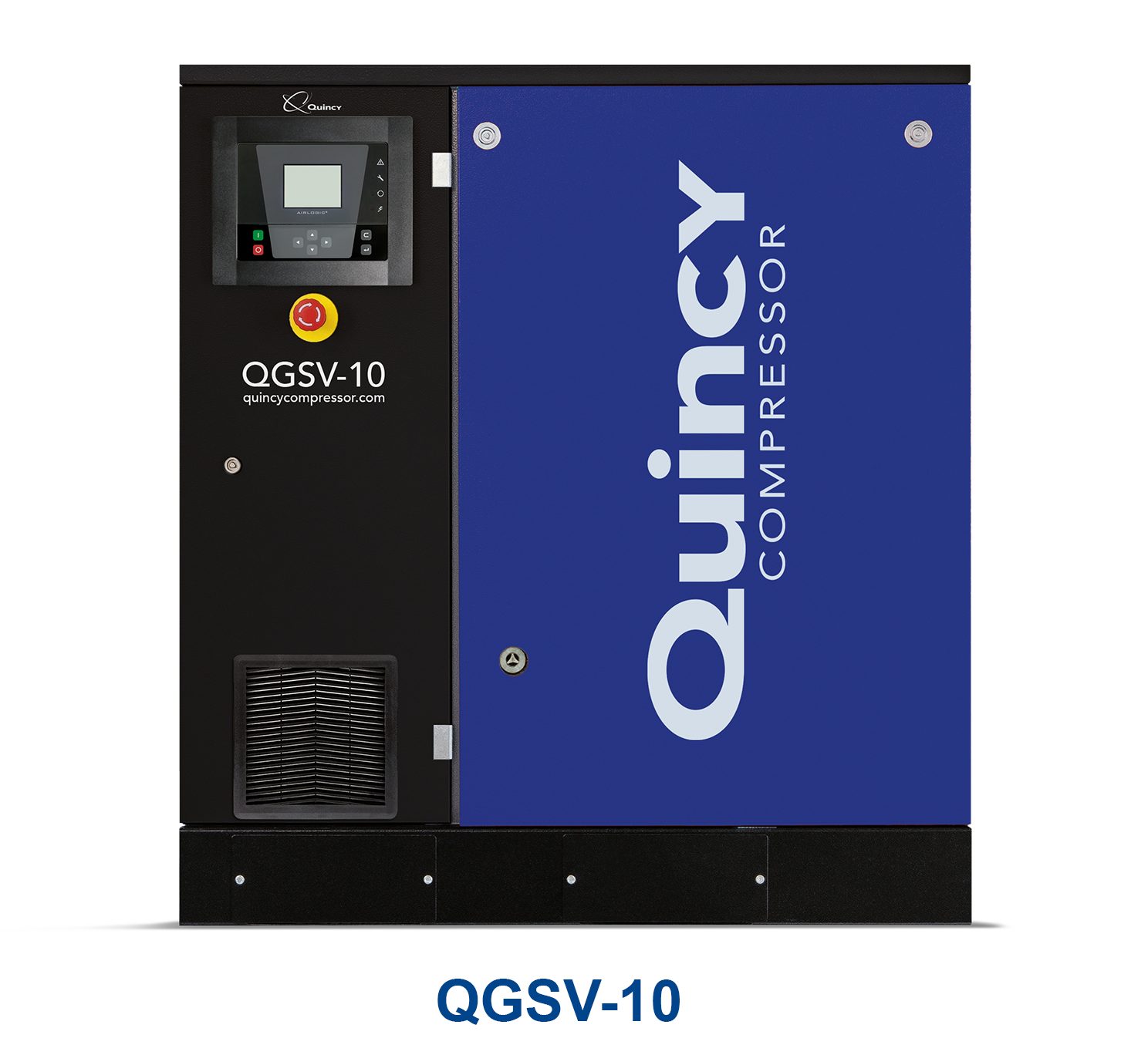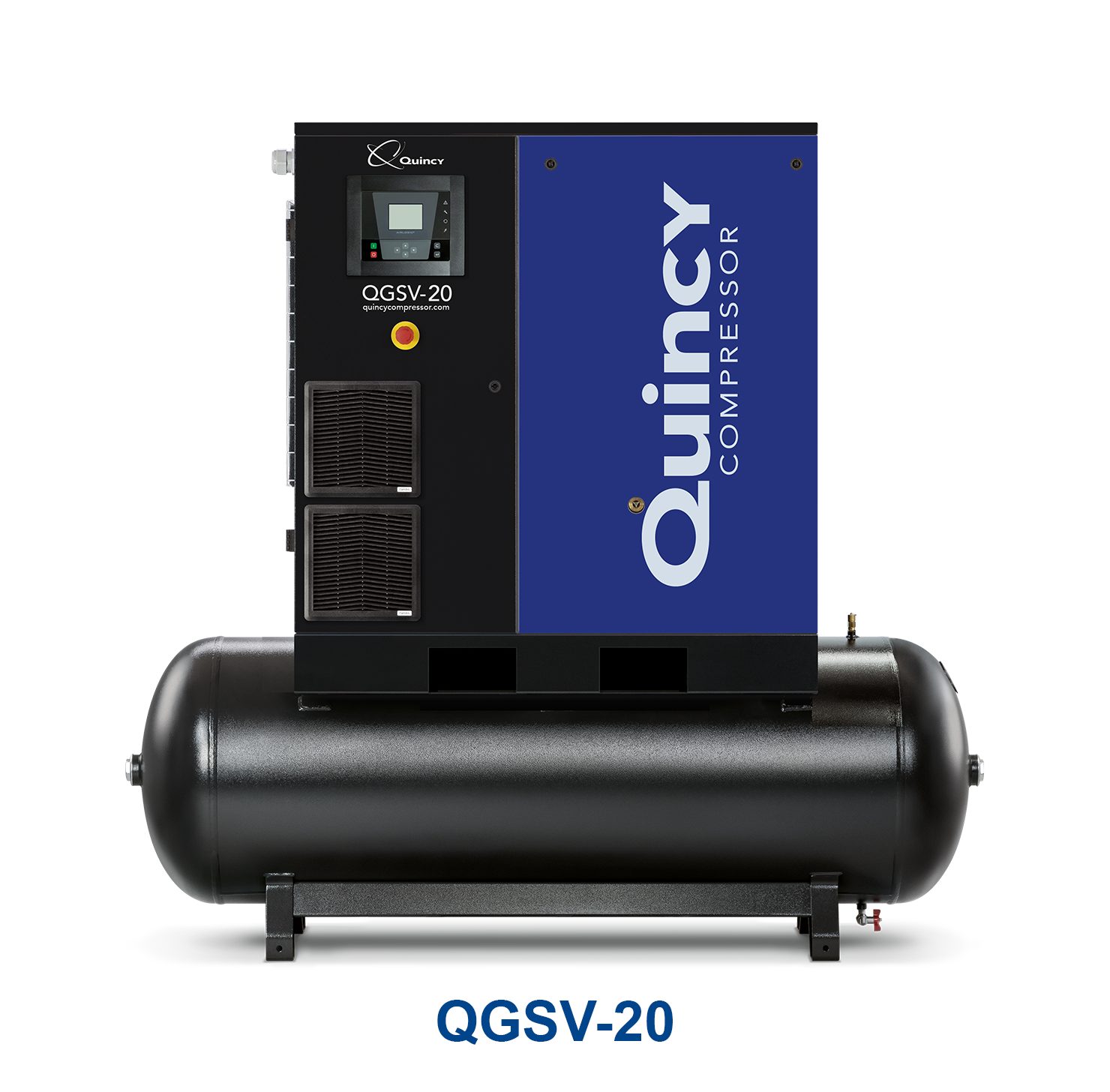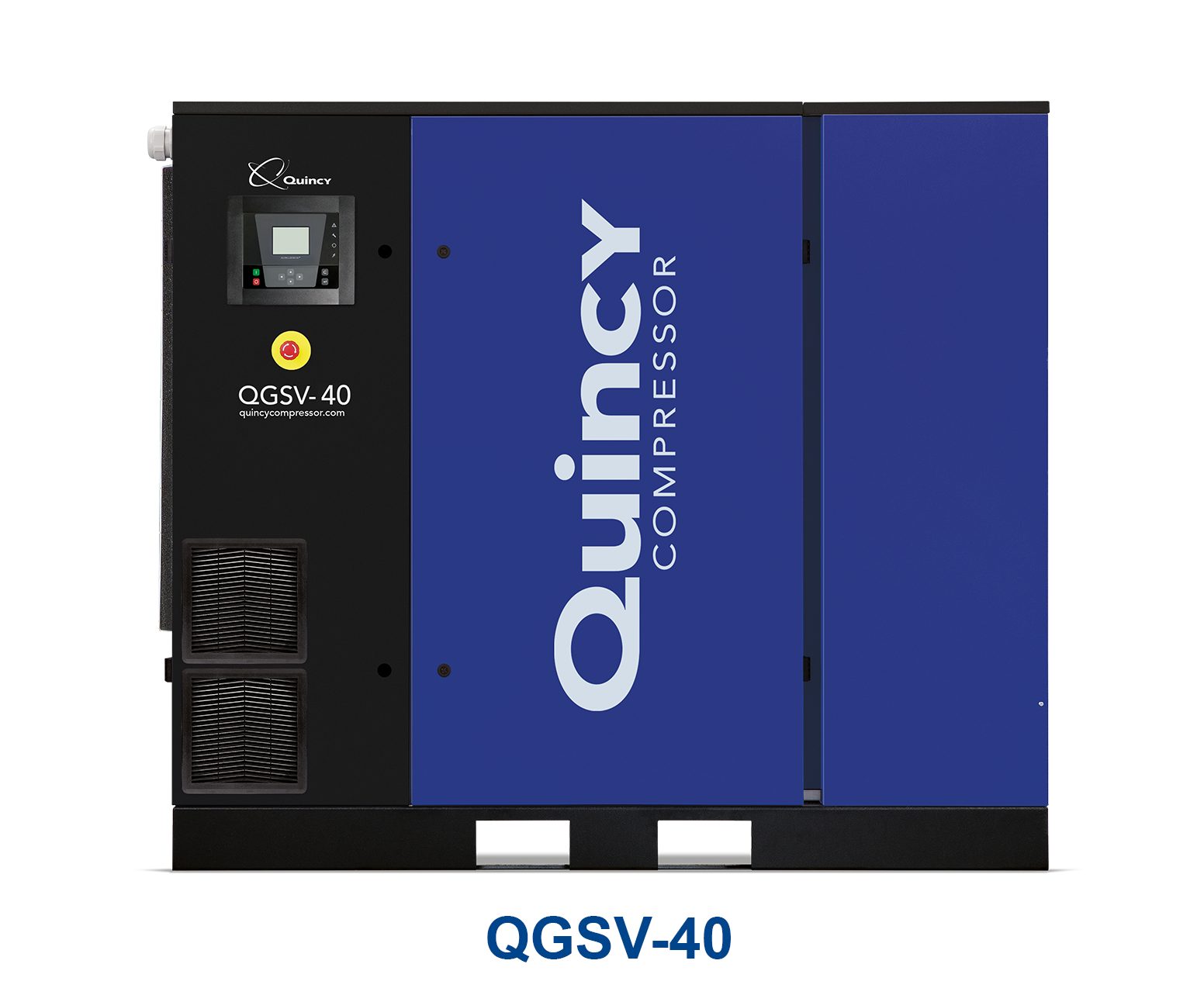 QGSV
QGSV 10-50 HP Direct Drive Compressor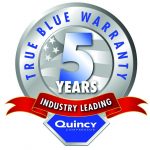 If you're looking for a highly efficient 10-50 hp compressor, the Quincy QGSV can meet your needs. Featuring the most advanced rotary screw air compressor technology, the QGSV serves as a reliable source of compressed air for a wide range of industrial applications. The QGSV is equipped with a specially designed drive that controls and adjusts the operating speed. This offers a number of benefits, including delivering more constant pressure, protecting against power surges, lowering energy consumption, and will have a positive impact on your company's bottom line.
At a Glance
Standard quiet enclosure
Airlogic 2 Advanced control
NEMA Premium TEFC Motor is standard
Ease of serviceability
Integrated dryer option
Up Close
64-214 acfm @175 psig
True Blue 5-Year Warranty with start up
Network up to 6 machines
20-100% turndown capacity
8,000 hour premium synthetic fluid
Overview of QGSV Key Features
The Quincy QGSV line includes:
Standard NEMA Premium TEFC Motor
Microprocessor Controls featuring networking up to 6 units and remote monitoring
Long life consumables intervals
Quite Enclosure to 66 dBA
True Blue 5 year warranty
QGSV Optional Features
If you choose a 10-50 hp rotary screw air compressor, you get access to a number of advanced optional features.
Airlogic2 Control Options
Quincy's Airlogic 2 controller delivers key information for easy monitoring and intuitive control with an intelligent unload cycle to optimize energy use for maximum efficiency.
Automatic restart after power failure
Dual pressure set point
Program up to four different week-schedules for 10-week period
Graphic service plan indication
Remote control and connectivity functions
Software available to control up to six compatible compressors
The QGSV Is Designed for Easy Maintenance and Serviceability
Keeping your QGSV in peak operating condition is an easy process. All consumable components are located behind one access panel, which offers the benefit of convenience and time savings. You can also monitor all fluid levels without having to remove any panels. The spin-on filter significantly speeds up and simplifies the preventive maintenance task. Best of all, the QGSV continues to provides lower overall maintenance costs than most comparable rotary screw air compressors on the market.