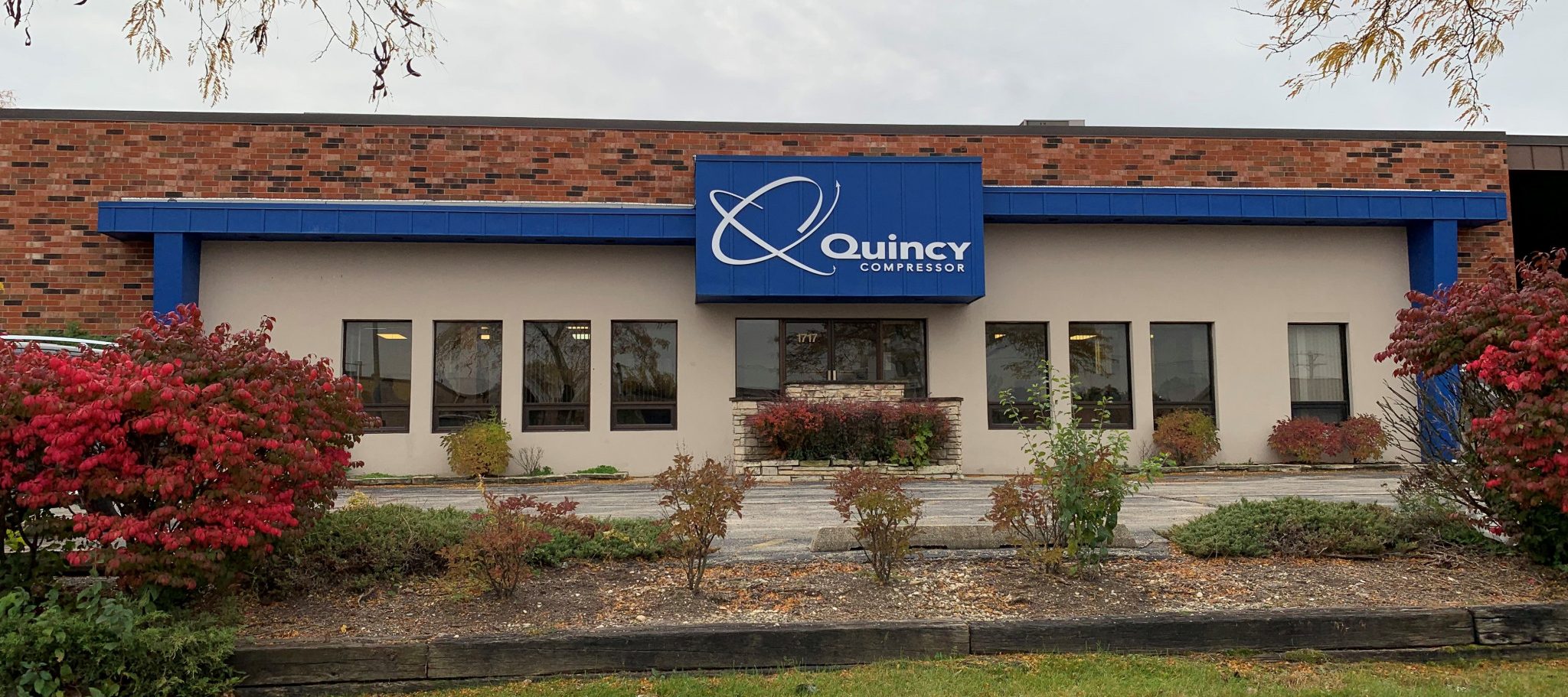 If you use air compressors in your business, the best way to ensure you have the reliable performance you need is to partner with a dependable provider. If your business is in Arlington Heights, Illinois, it's easy to get the expert sales and support you're looking for from one of the industry's leading names.
Quincy Compressor has over 100 years of experience designing and manufacturing compressors in the USA. We also have a direct location in the local area where you'll find equipment sales, genuine parts and trained service all under one roof. Let us guide you toward the right solution.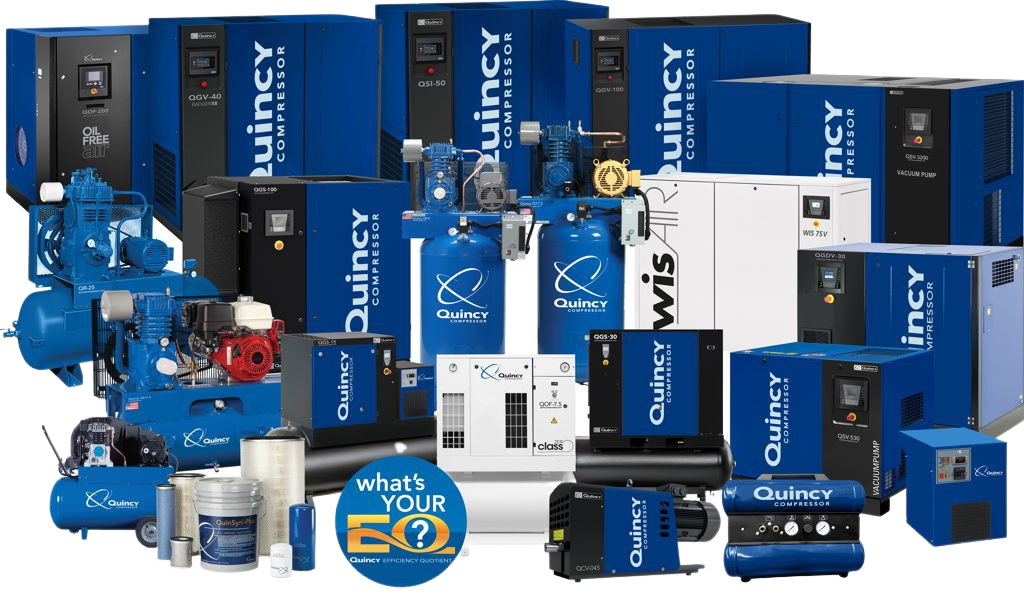 Looking for the Right Air Compressor in Arlington Heights?
Finding the right compressor for the job is easy when you know where to look and who to talk to. At Quincy Compressor outside Arlington Heights, our team has the skill and knowledge to take your system requirements and help you decide which type and model compressor will deliver the capability and performance you need. We also help you bring your purchase across the finish line with professional installation, available from a trained technician.
Browse our different product offerings to learn more:
You can purchase these systems or have us provide the equipment you need through our machine-as-a-service program — Quincy On The Air (QOTA). With QOTA, you only pay for the air you use. We pay for and maintain the machinery, making it easy to get the power you need without offering up a significant down payment.
Get More With Expert Air Compressor Service in Arlington Heights, Illinois
Quincy systems and accessories are made to last and provide you with consistent and reliable service. Regularly maintaining and repairing our products will help you get the maximum performance and useful life span from them.
The team at our nearby store location has you covered with maintenance and repair solutions to fit every budget and operating schedule:
Genuine parts for sale: We are your home for all the genuine Quincy parts, fluids, oils and other consumable supplies necessary to perform your system's scheduled services — plus the expertise to help you find what you need.
Cost-effective maintenance plans: Our maintenance plans are the easiest way to purchase parts and get air compressor service near Arlington Heights, Illinois. We have several plans to offer, each with unique advantages.
Efficient, 24-hour compressor repair: Maintain maximum uptime with on-call compressor repair at your location. We'll leverage our provider network to give you expert technical support 24 hours a day and trusted repairs using genuine parts.
Request a Quote Today
Gain the advantage of the industry's leading compressor systems with round-the-clock sales and service assistance from a local team. Visit the Quincy Compressor serving Arlington Heights today to learn more about the products and support we offer. You can also request a quote and get more information by using our contact form or by dialing 630-691-3300.