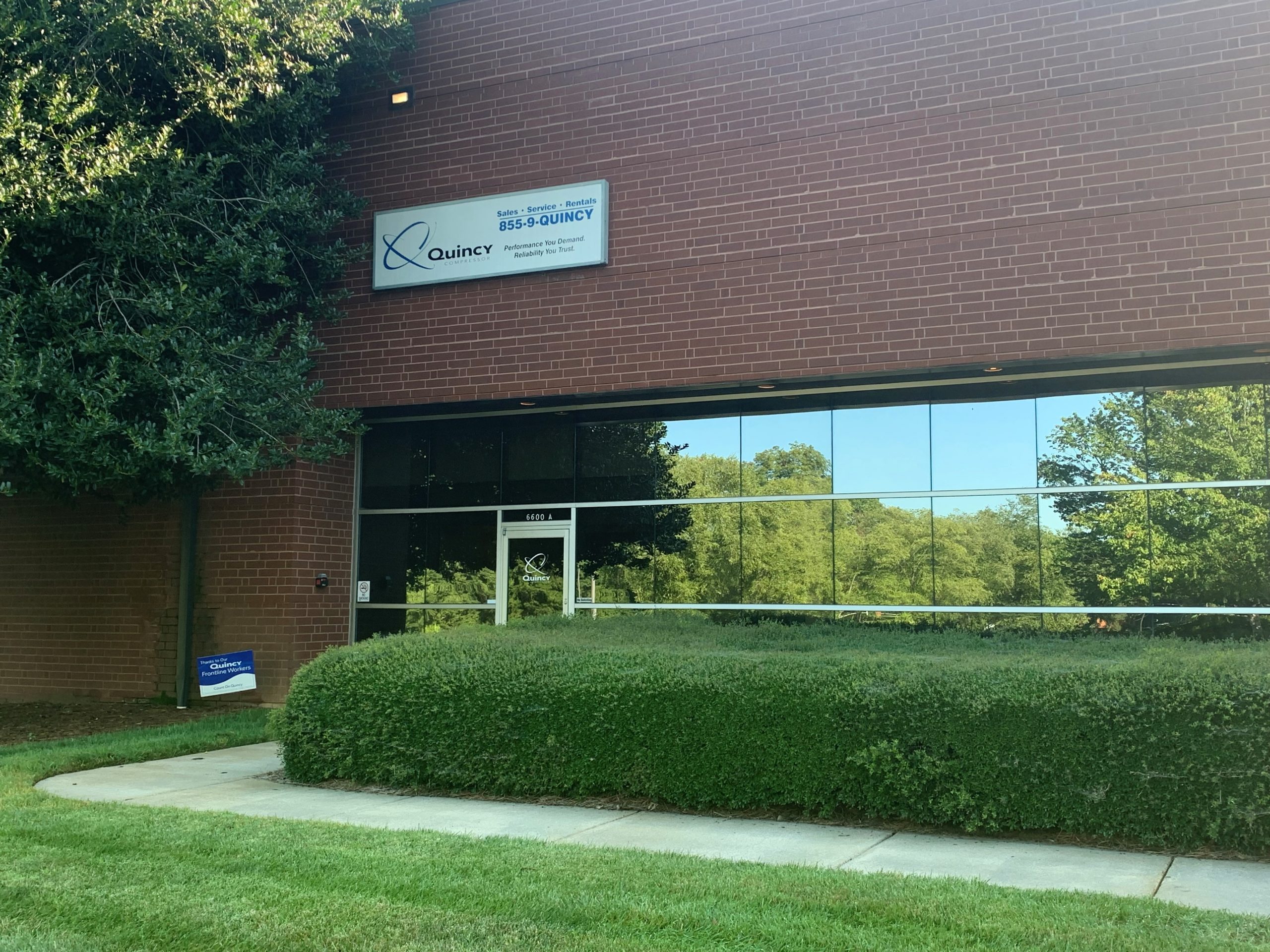 Charlotte Air Compressors
Many businesses and organizations across the Greater Charlotte area rely on compressed air and vacuum pump products. This includes companies operating in the oil and gas, food and beverage, automotive and farming industries. When you need access to the most reliable air compressors and air compressor parts in Charlotte, NC, count on the products and the team you'll find at Quincy Compressor.
At Quincy Compressor, we offer a huge selection that can help you find the exact air compressor system in Charlotte, NC that you need. We also offer 24-hour service and support through authorized partners, ensuring that you always have someone available to help you when necessary. Learn more about our air compressor service in Charlotte, NC and contact your local service provider to speak to a knowledgeable expert in your area.
Choose the Perfect Air Compressor in Charlotte, NC
Different companies need different solutions when searching for air compressors in Charlotte, NC. That's why we offer multiple air compressor equipment options including:
Why Choose Quincy in Charlotte for Air Compressors?
What makes Quincy Compressor your best option for air compressors and air compressor parts in Charlotte? Quincy Compressor is a longstanding global leader in air compressor technology, which means you can count on all of our products to represent the latest and greatest in industry innovations. You can always count on durability when you choose Quincy Compressor for air compressor service in Charlotte, NC. Our compressors and parts are made for long-term performance, and you can count on them to withstand the test of time. We also offer 24/7 air compressor repair services in Charlotte to help you reduce your downtime and maximize productivity.
Directions to Our Charlotte, NC Location
Quincy Compressor is located at 6600-A Northpark Boulevard, Charlotte, NC, conveniently off of Interstate 77. Nearby businesses include Superior Pool Products, Carlisle FoodService Products, and Public Storage.
Get Directions
We're Ready to Serve You in Charlotte
For nearly a century, Quincy Compressor has been a leading name in compressed air and vacuum solutions, providing legendary performance and reliability — plus the service to match. Are you ready for a high-quality air compressor in Charlotte, NC? If so, the knowledgeable experts at Quincy are ready and waiting to meet your needs.
Contact us today to speak to a local representative about our air compressor service in Charlotte, NC.
What Our Customers Say About Quincy
Dedicated sales team and qualified repair personnel.
– Richard, North Carolina