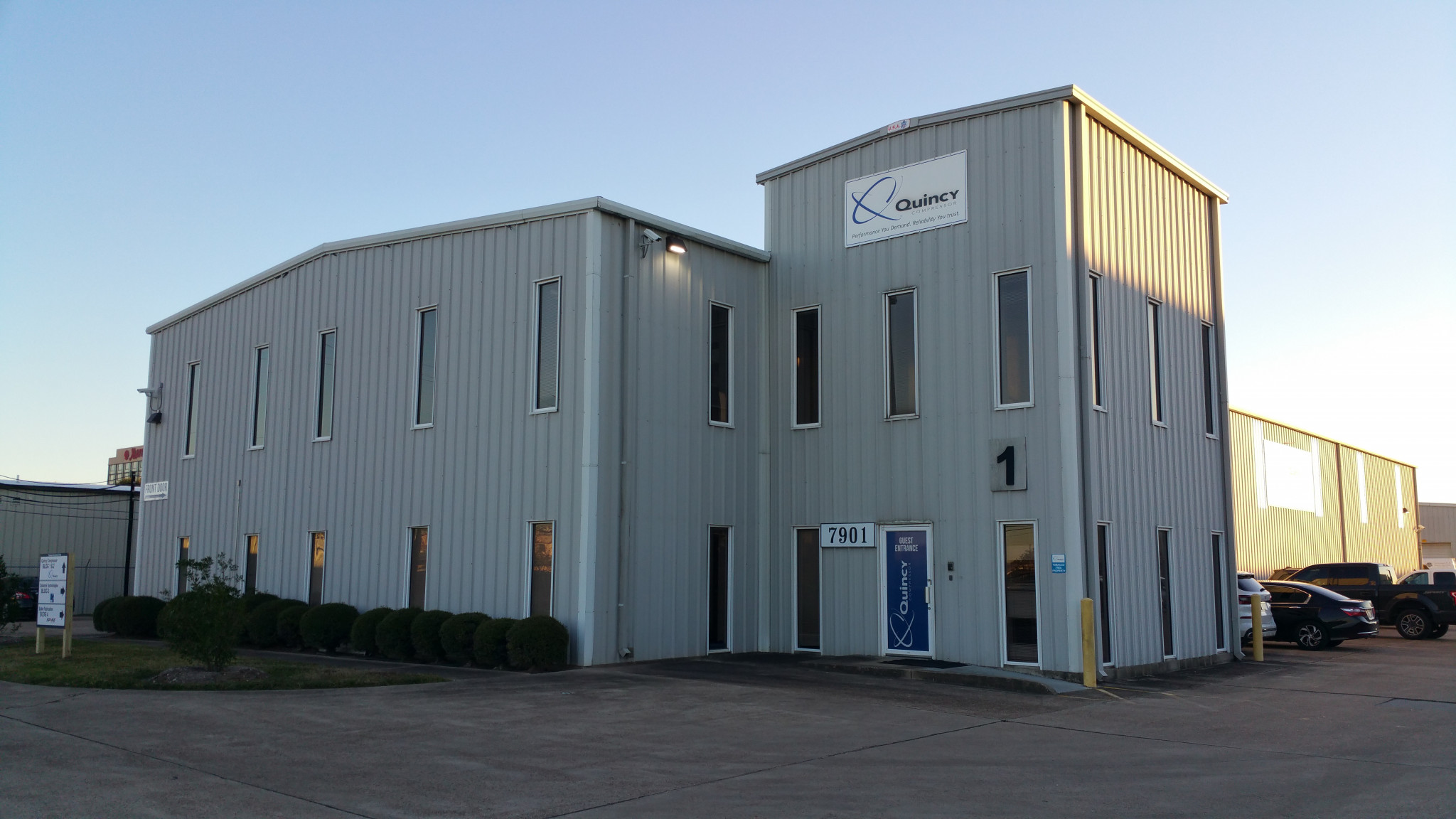 If your business uses compressed air and you're looking for solutions you can trust, your local team at Quincy Compressor has you covered. Our direct location here in the Conroe area is your source for powerful compressor systems and dependable service. With over 100 years of experience serving the commercial and industrial community, we have what it takes to provide you with a winning solution.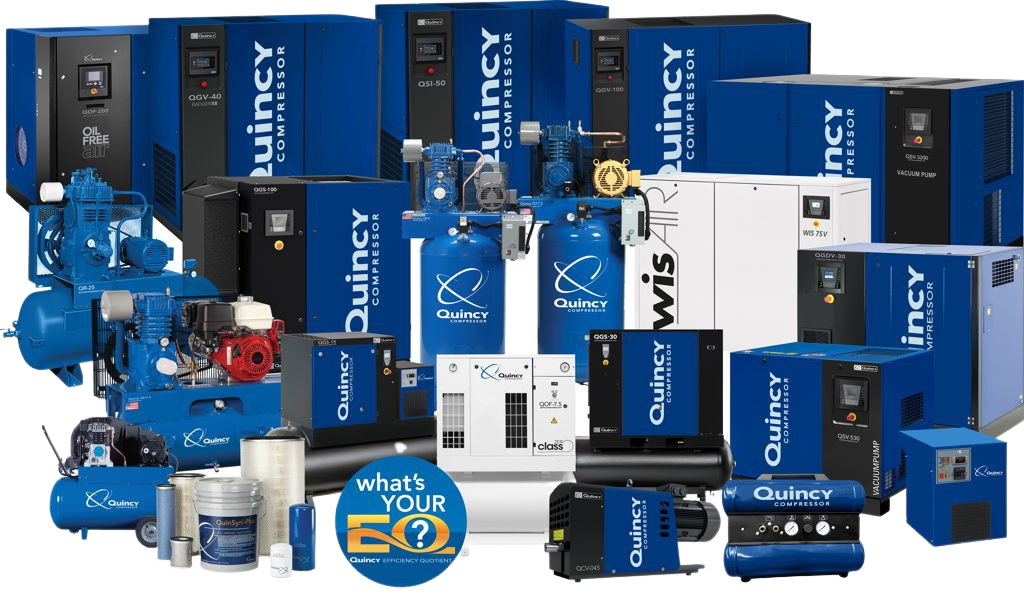 The Biggest Selection of Industrial Air Compressors in Conroe, Texas
Quincy compressors are legendary for meeting the challenges facing the most demanding industries worldwide, including oil and gas, pharma, farming, manufacturing, climate control and many others. They're dependable systems that are made in the USA and backed by superior warranties.
Our systems have what it takes to meet or exceed your requirements, and our team of experts has the skill and expertise to match you with the right one. If you have unique specifications, we have you covered. Talk to us about designing a custom compressor system based on your needs and facility.
The different systems available in our regular product line include:
All of our systems come with the option of professional, turnkey installation. We also carry a selection of compressor accessories, including aluminum system piping and products designed to help you become more efficient. We will provide you with a complete overview and help you compare your options.
Your Full-Service Air Compressor Company in Conroe
At the Quincy Compressor outside Conroe, TX, we provide all the products and services you need to keep your system in optimal working order under one roof. Our Harris County location is your local source for the complete selection of genuine Quincy parts and maintenance fluids necessary for servicing our machines. You can depend on us to navigate your system schematics and recommend the specific components you need.
Affordable Air Compressor Maintenance Plans
We also offer several maintenance agreements designed to simplify budgeting, scheduling and performing various services, including our:
Fixed Services plans
Parts Guardian plans
Extended Guardian plans
Preventive Guardian plans
These agreements all offer significant value, with benefits that include more uptime, added savings and longer warranties. Talk to us to learn more about what these different plans provide.
24-Hour Air Compressor Repair in Conroe, Texas
If there's an issue with your compressor that regular servicing won't solve, we'll quickly send a technician out to your location equipped with everything necessary to bring you back online. Our repair services are available 24 hours per day to fit into your production cycle.
Let's Talk About Your Air Compressor Needs
We have over 100 years of experience helping companies solve challenges through our reliable products and dependable service. We work with businesses of all sizes across multiple sectors and can help you find a cost-effective solution. Let us know what you're looking to gain, and we'll tailor something for you.
Assistance is available using our contact form. You can also get in touch by calling 855-978-4629.