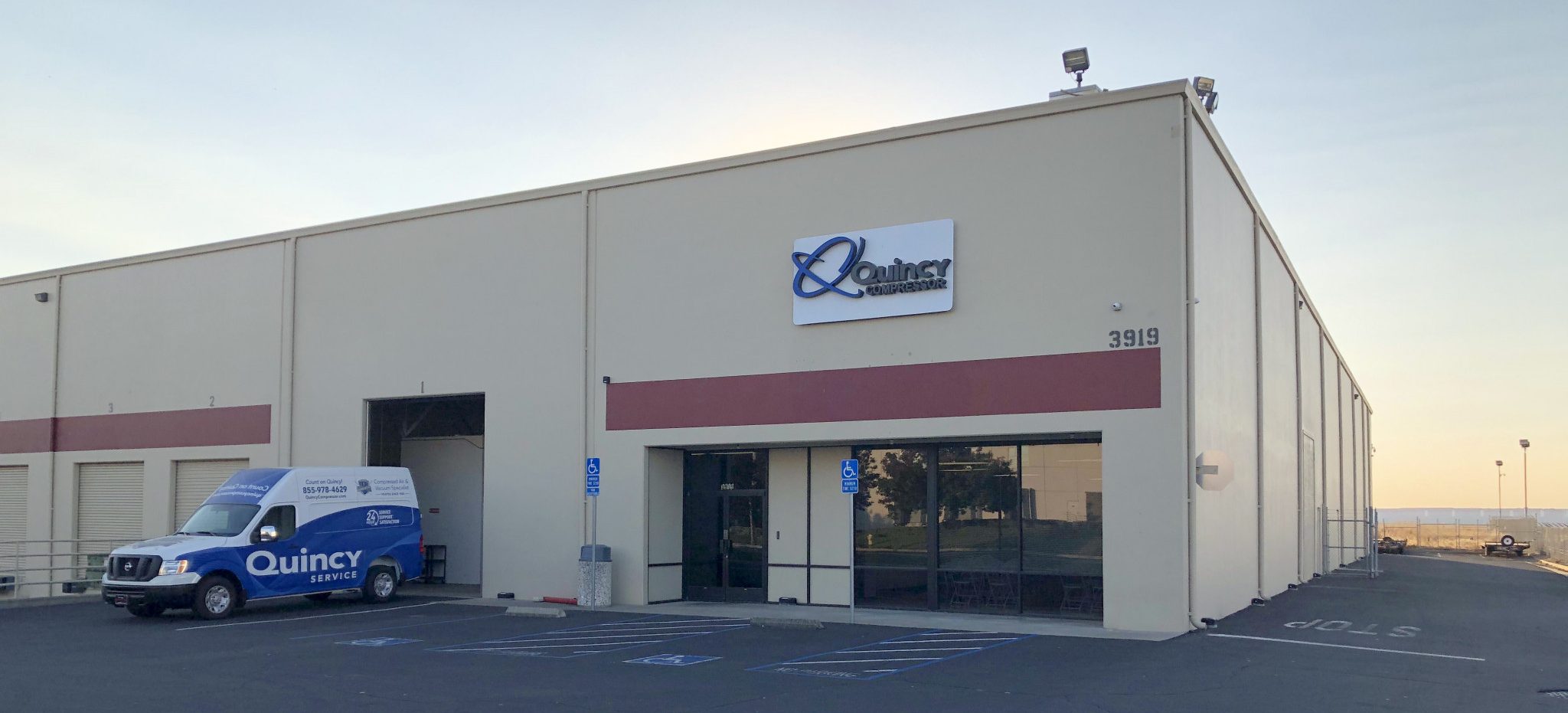 Dependable compressed air is a vital resource for countless businesses in the commercial and industrial sectors — and Quincy Compressor is your partner for reliable solutions. If you are looking for new air compressors or need service, our direct location outside Elk Grove, California, is your home for the products you need and the skilled support to keep them at their best.
We have over a century's worth of experience designing, manufacturing, installing and maintaining compressed air systems. Our local team knows how to overcome complex challenges and guide you toward the right make and model unit to meet your needs. We can also design something from the ground up that's customized to match specialized requirements.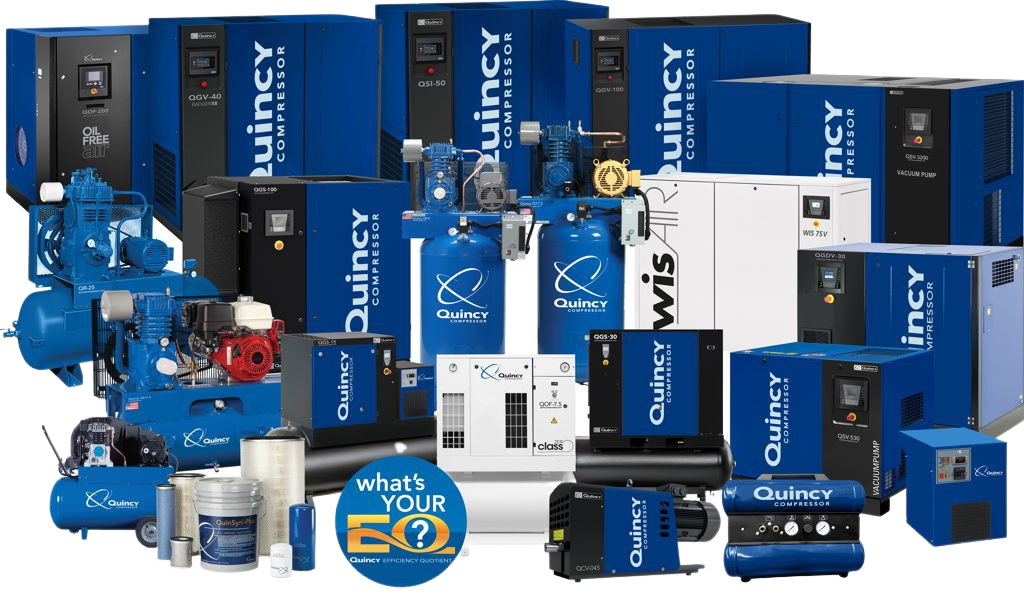 Industrial Air Compressor Sales for Elk Grove, California
Quincy compressors and parts are made in the USA using standardized processes and stringent quality controls. They come backed by the Quincy name and supported by some of the best warranties of any industrial compressor systems worldwide.
We manufacture these products to withstand demanding environments and handle heavy-duty operations, and we have a solution for virtually any application. Our complete catalog of air compressors available for Elk Grove businesses includes:
In addition to compressed air systems, the Quincy Compressor direct location outside Elk Grove is where you'll find accessories like AIRnet aluminum compressor piping and fittings. It's also your home for genuine Quincy parts and fluids. Please stop by and speak to a representative to see everything we have to offer.
Manufacturer-Direct Air Compressor Repair in Elk Grove
The systems we build will last for years with the right care. The best way to ensure yours delivers day after day is to ensure it's getting the maintenance it requires.
Quincy systems come with the option to enroll in a cost-effective maintenance plan that fits your needs and provides maximum value for your money. The team at Quincy Compressor near Elk Grove will help you find the right one for your business.
Our service plans offer significant benefits over the lifetime of your machine. Depending on which you select, you can take advantage of rewards like:
6% annual energy savings.
20% savings in administrative costs.
14% total savings over a five-year period.
16 additional days of equipment uptime per year.
Five added years of extended system warranty coverage.
Custom-tailored maintenance strategies built to meet your needs.
We also offer 24/7 air compressor repair throughout the local area to limit downtime when your business is hit with the unexpected.
Your Full-Service Air Compressor Company in Elk Grove, California
Quincy Compressor is your one-stop source for air compressors in Elk Grove. When you partner with us, you'll have access to quality products and superior customer service — right here in the local area. We have the best selection in the region, and our team has the knowledge and skill to provide expert assistance getting what you need.
Call 888-881-6678 to learn more about the benefits of partnering with your nearby Quincy location, or use our contact form to get in touch.