If you use compressed air for your business, it pays to partner with a provider who specializes in the industry. At Quincy Compressor, we have over 100 years of experience providing sales, service and support for industrial-strength compressed air systems to businesses of all sizes.
Industrial Air Compressors in Fort Worth, Texas
We manufacture heavy-duty solutions for an extensive range of compressed air products for commercial and industrial applications. We also design, build and install custom systems from the ground up to match unique project and facility requirements.
The machines we produce are made in the USA and built using quality parts to ensure a long service life. They're also backed by some of the best warranties in the business for your added peace of mind. Our team will match you with the right solution to meet your needs.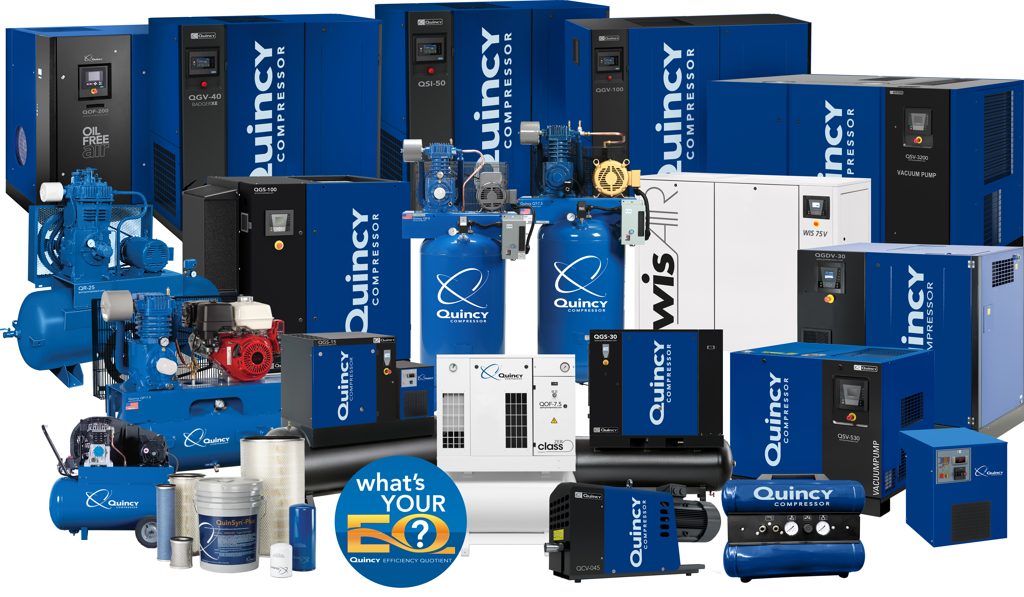 We are a manufacturer-direct location and your source for the complete lineup of legendary Quincy air compressors, including:
Air Compressor Repair in Fort Worth
When you partner with us for your compressor systems, you benefit from 24-hour mobile air compressor repair in Fort Worth to keep your downtime to a minimum. Our technicians are trained and equipped to work on our systems and can assist you with everything from installation to troubleshooting, service and repair.
As the premier air compressor sales and service company operating in Fort Worth, Texas, we make it easy to get all the ongoing care your system needs direct from the manufacturer with multiple cost-effective service agreements. Our plans vary, but all will help you save time, reduce costs and improve your bottom line.
Request a Quote
Getting a new Quincy system, service or parts in Tarrant County is as simple as contacting the local experts. The team at Quincy Compressor outside Fort Worth will handle the rest and guide you toward all the solutions you need to help your business do more.
We're looking forward to hearing from you! Use our contact form to get started or call 214-688-1677.