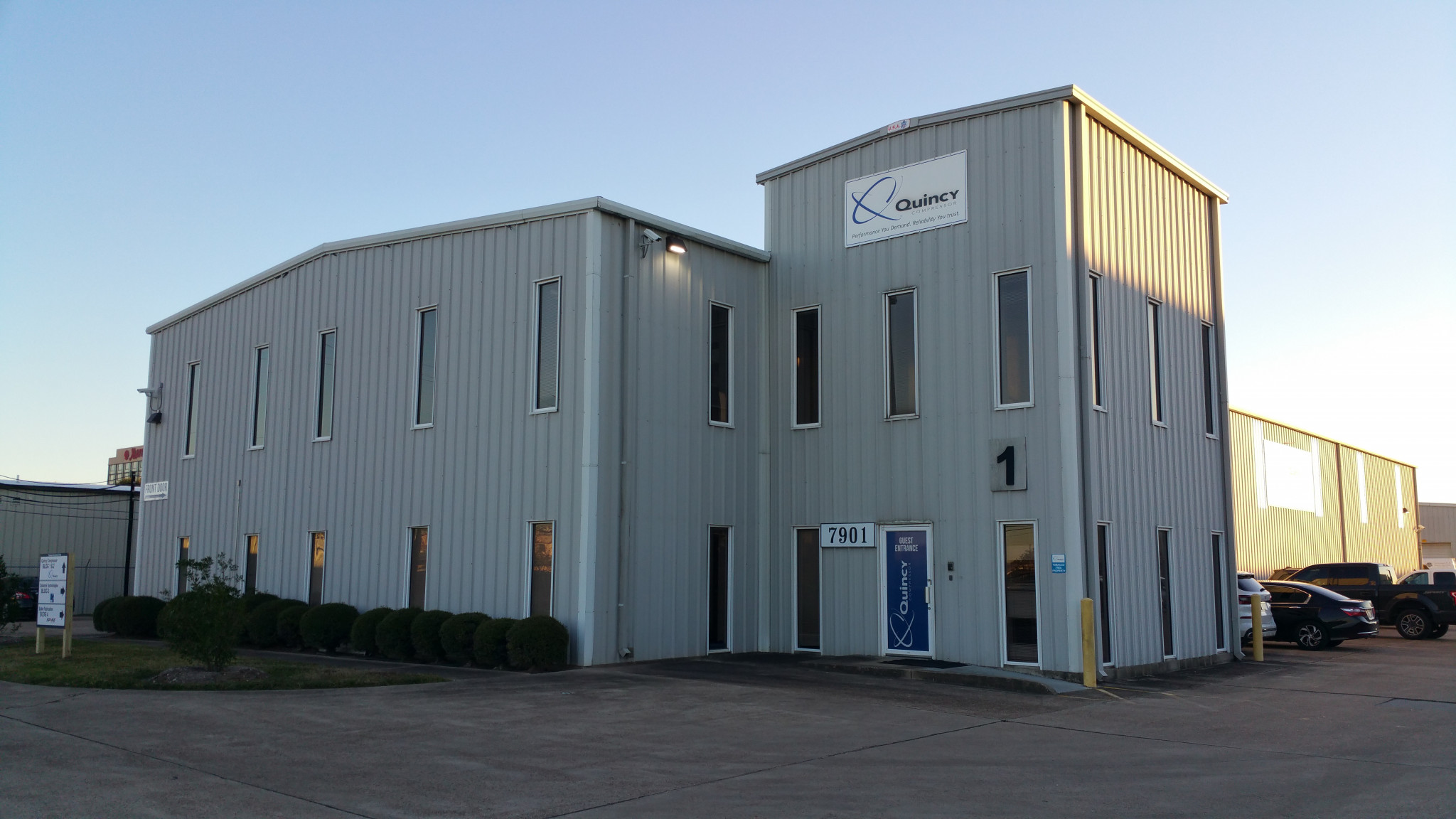 If you have a demanding job, we have the compressed air solutions you need to get it done. At Quincy Compressor outside Fulshear, Texas, we supply the area with vacuum pumps, air compressors and expert service.
Our products are designed for heavy-duty use as standard equipment for tough industries like oil and gas, energy exploration, manufacturing, plastics, climate control and many others. No matter what you need to achieve, our team will match you with the right solution.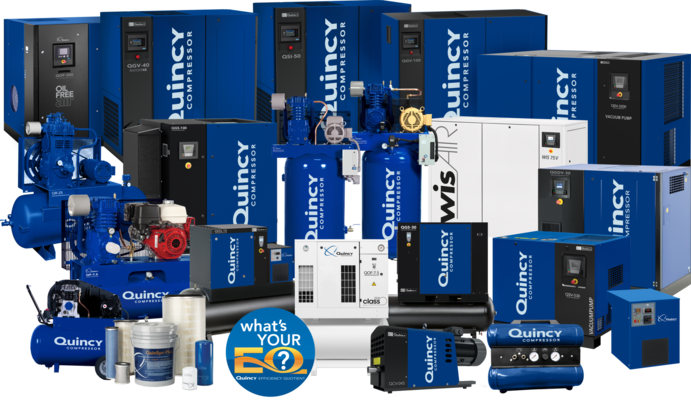 Buy Quincy Air Compressors in Fulshear, Texas
Looking to purchase a new industrial air compressor or vacuum pump? Let us help you make the perfect choice. We have over 100 years of industry experience. Our team will listen to your requirements and help you narrow down which type and model system will deliver the performance you need.
Our selection includes an impressive line of compressed air systems available for Fort Bend County businesses:
Browse our online catalog to view our full line of products, and be sure to ask our team about the different green and efficient solutions we have for reducing energy consumption and lowering emissions. Professional installation is available for your added convenience. We can also design a new, customized air compressor built to meet your specifications and facility layout.
Your Partner for Maintenance and Support
Our air compressors for sale in Fulshear, Texas, come with unmatched support direct from the manufacturer. We want you to get the most from your machine, and we make it easy by providing you with multiple options to get the parts, service and support you need:
Parts: We are the area's source for all the fluids and genuine Quincy parts you need to perform your compressor's scheduled services.
Repair: We'll ensure you're getting the uptime you need to keep your processes moving with mobile, 24-hour compressor repair in Fort Bend County.
Service: Our team can enroll you in one of our maintenance service agreements to simplify your system care, save on annual costs and get more out of your investment.
Why Choose a Quincy System?
When you work with us, you will have a team of experts committed to helping you become your most productive and maintain high-level output. We take care of everything from helping you select the right products to installing your new system and making sure you get the maximum value.
Quincy systems are manufactured in the USA in an ISO-certified facility, using precision processes, skilled labor and quality parts. They are known throughout the world for the power they produce and their exceptional reliability. Your new compressed air solution will last for years, and we offer the industry's best extended warranties.
Take the First Step
If you're ready to start taking advantage of all the benefits our products and services have to offer, send us a message today. We will show you why we have a reputation as the leading air compressor company serving Fort Bend County and the surrounding area. You can also contact us to ask questions or request a quote by dialing 855-978-4629.