A wide range of industries use compressed air and vacuum solutions for day-to-day operations — the oil and gas industry, food and beverage, farming, automotive and many more. If you're looking for an air compressor in Greenville, SC or searching for air compressor parts, Quincy Compressor is your best source.
We provide a wealth of product options so you can make the best choice to meet your needs, and we also provide 24-hour support through a network of authorized local partners. Make sure you're getting the best air compressors and air compressor parts in Greenville, SC when you choose to work with Quincy.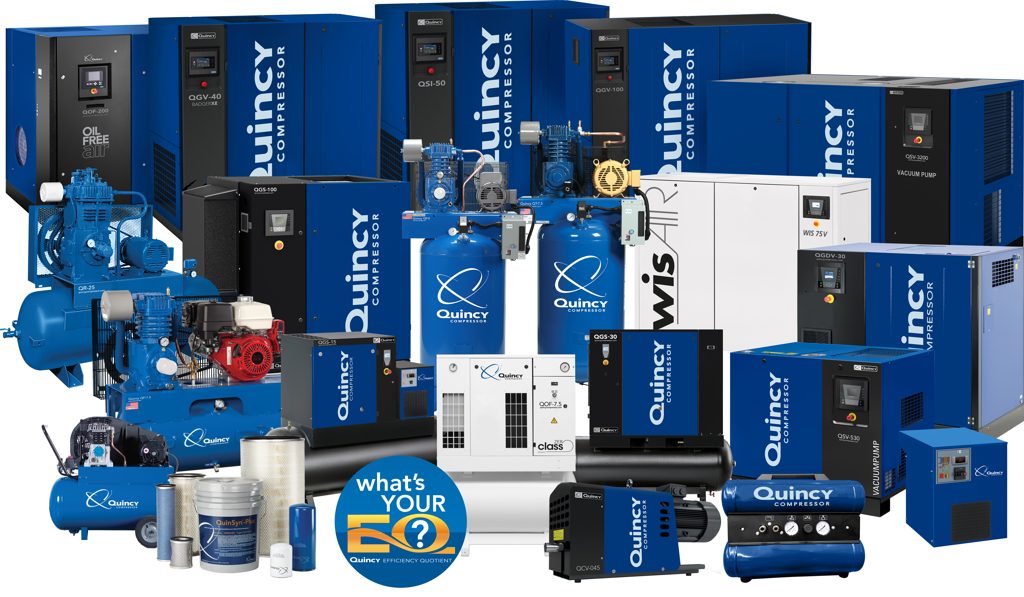 Discover Your Many Air Compressor Options in Greenville
You deserve options as you search for air compressors and air compressor parts, and you'll find the options you need in the selection at Quincy Compressor. We offer:
Quincy: Your Best Option for Air Compressors
As a longstanding global leader in air compressor technology, Quincy Compressor is your best option for the most innovative products. Everything in our selection is designed and manufactured for the utmost in durability. We understand that air compressors are typically used in rugged, demanding environments, so we offer products that will stand up to the rigors of those environments.
Take the Next Step – Contact Quincy Compressor in Greenville, SC
Are you ready to secure an air compressor in Greenville, SC? At Quincy Compressor, we have nearly a century of experience delivering the best products and services to customers across the country. When you're ready to take the next step, our network of knowledgeable air experts is ready to serve you.
Reach out to us today to speak to a local representative and learn more about our air compressor service in Greenville, SC.