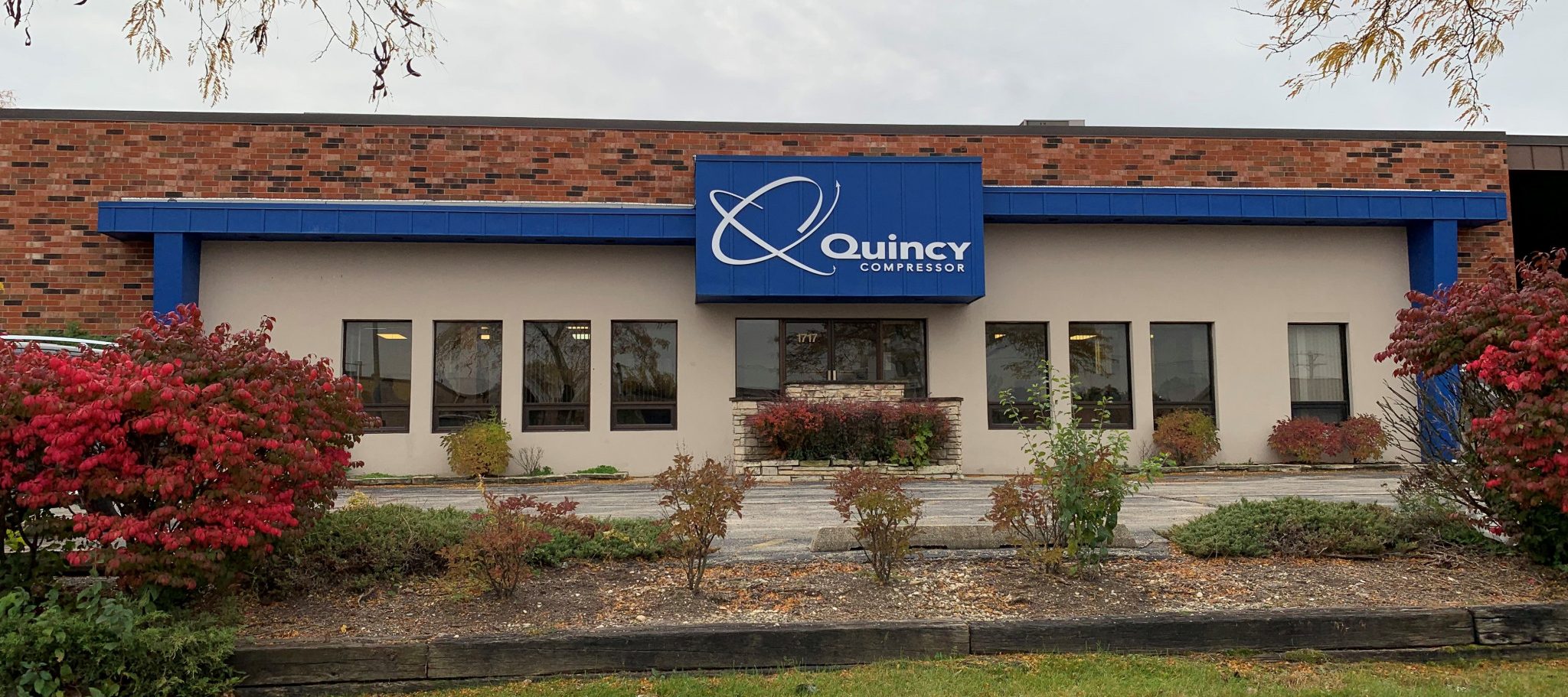 If you use air compressors in a commercial or industrial application, you need equipment you can depend on to last and deliver consistent performance. At Quincy Compressor outside Joliet, Illinois, we have solutions to meet your needs and the expertise to help you navigate your options. Our knowledgeable team will also provide you with everything you require to help you get the most from your investment.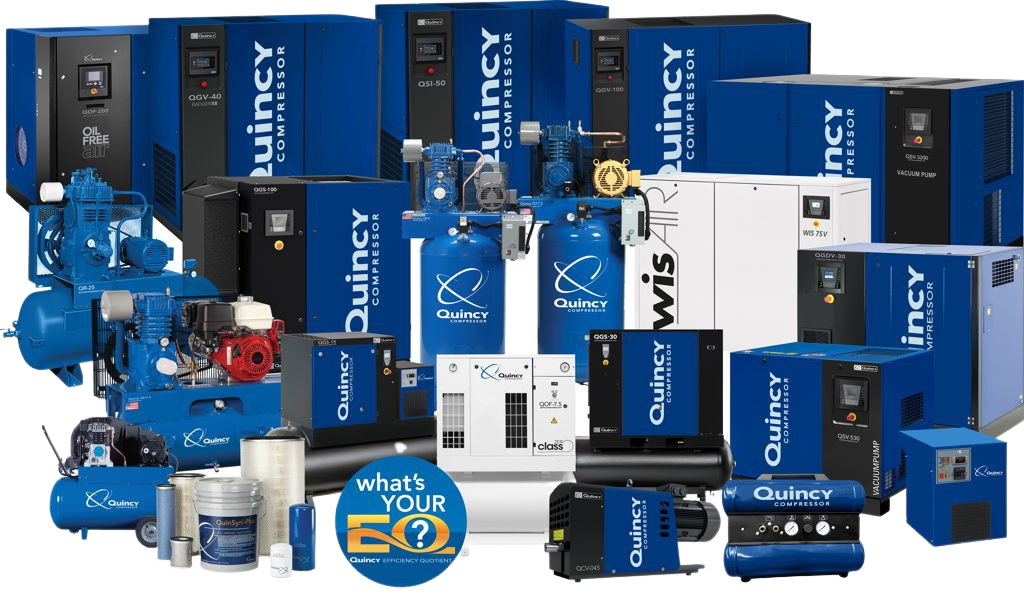 Browse a Diverse Compressor Lineup
Commercial air compressors need to withstand rugged conditions and deliver serious power. Our products set the standard with over 100 years of industry experience poured into their design, superior manufacturing processes and the best quality materials. We also make them right here in the USA in an ISO-registered production facility.
Our innovative air compressor systems offer many advantages. They are backed by superior product warranties, and you can customize them to meet your needs with our catalog of upgrades and accessories. If you want to save time and hit the ground running, you can also have us take care of the complete installation process.
You can also pay for the air you use instead of making a capital investment. Our Quincy On The Air (QOTA) program is an inventive solution where we supply the machines and maintenance, and you pay a monthly rate based on usage. Ownership and QOTA each offer unique advantages. Talk to your local representative to see which will be most cost-effective for you.
Get Parts and Expert Air Compressor Services in Joliet, Illinois
Getting the right air compressor is the first step in upgrading your air system. The next is establishing a maintenance schedule that matches your usage and requirements and maintaining it so your machine lasts and delivers the consistent performance you expect. We'll help you take care of your investment with manufacturer-direct support.
Buy Genuine Air Compressor Parts for Sale
Performing services in-house? Rely on our store location for the genuine parts and fluids you need. We also carry air compressor pump rebuild kits you can use to refurbish an existing system and extend its useful life. Regular parts delivery is also available through our Parts Guardian plan.
Enroll in a Quincy Service Plan
Save time and simplify system maintenance by enrolling in a Quincy service plan. Our Preventive Guardian, Complete Guardian and Fixed Price Services plans all include professional system care and offer benefits like added uptime, reduced costs and a lower risk of undergoing unexpected repairs.
Call Us for Air Compressor Repairs
We are the area experts. If you need air compressor repair in Joliet, Illinois, our technicians are the best people suited for the job. They are trained, responsive, courteous and safe professionals who do the job right using genuine parts, oils and other maintenance fluid products approved for Quincy systems.
Let's Talk About a System for Your Business
The first step in taking advantage of our products and services is to get in touch with our team. To reach the Quincy Compressor serving Joliet, please message us using our contact form, call 630-691-3300 or visit the store location.