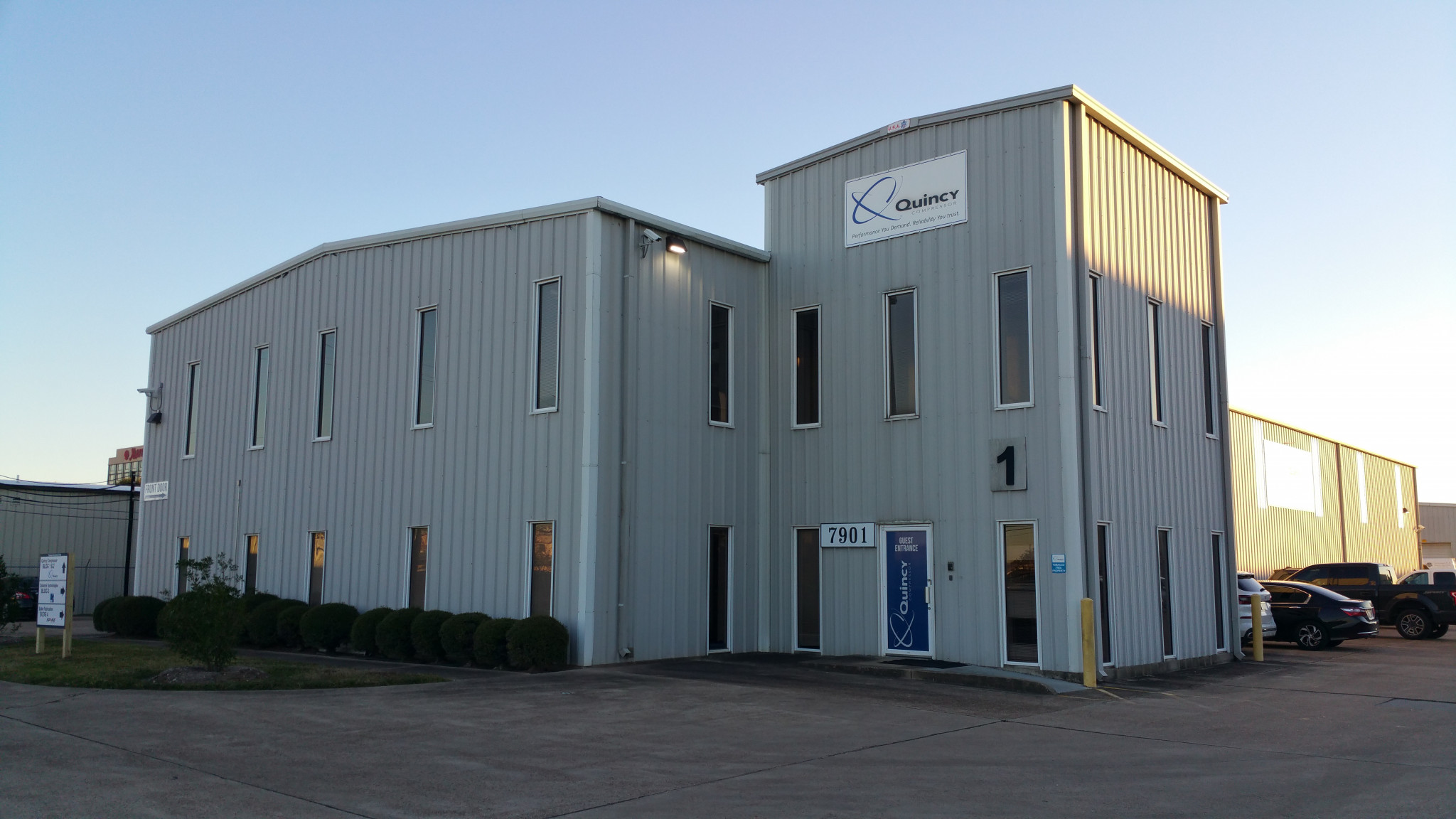 In commercial and industrial applications, compressors are essential equipment. At Quincy Compressor, we know just how important they are. We have over 100 years of experience in the business and provide industry-leading solutions to businesses of any size looking to gain an edge. Our local team will help you use our products and services to your maximum advantage.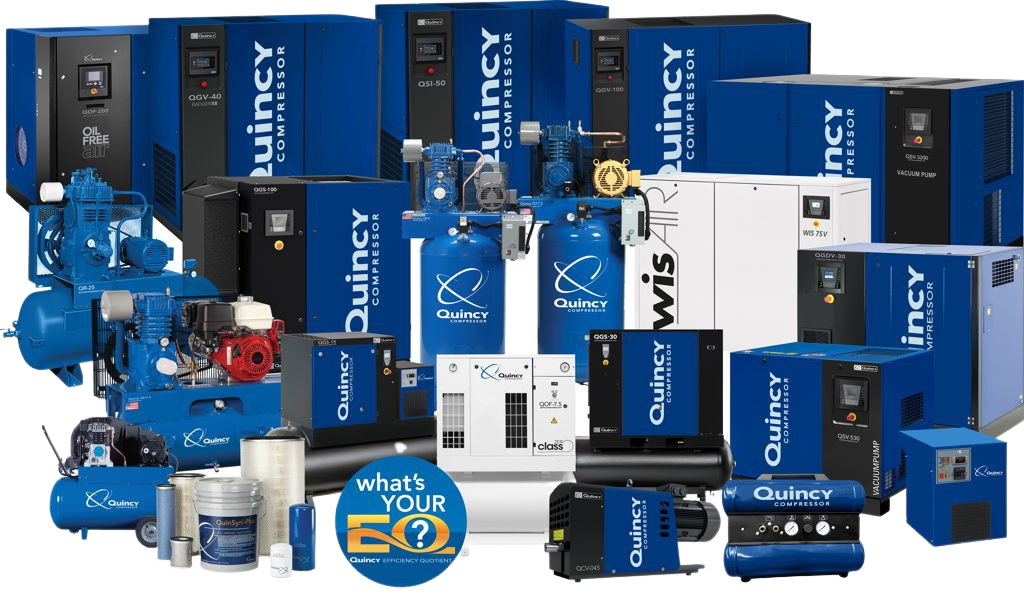 The Largest Selection of Air Compressors in League City, Texas
League City and its surrounding area host businesses that operate in a wide range of different industries. We supply them all with products built for demanding applications and designed to be tough. Our catalog is home to a massive selection of options to choose from, with different types and models for the job — including application-specific designs. Our expert team also tailors systems built to your needs for custom specifications.
Our manufacturing facilities are located in the USA and meet the ISO-9001 standards for quality. The systems we build are made to last and will deliver the performance and durability you expect from an industry leader. We stand behind them by providing some of the top warranties available anywhere in the business. Our team will assist you with everything, including selection, customization and installation, to make sure you are good to go.
Expert Compressor Repair
If your Quincy system is ever inoperable, experiences issues with pressure, makes excessive noise, trips breakers or has other issues affecting performance, you can depend on us for a skilled response. We provide our customers with 24-hour air compressor repair in League City. Our technicians understand the urgency in getting your system back up as fast as possible and will work quickly using the genuine parts made for your machine.
Cost-Effective Maintenance Solutions
Quincy compressors deliver unmatched performance, and they work their best when supported by a preventive maintenance program. Requirements vary based on the machine, your configuration and demand. We make it easy to keep up with your unique schedule with all the products and services you need all under one roof.
Our inventory includes replacement parts and fluids for the systems we produce, and we'll help you find what you need. You can also take advantage of advanced maintenance support to save money and make it easier to ensure your scheduled services are performed correctly and on time.
Other benefits you can access when you partner with us for your ongoing service include:
Getting more uptime
Paying a fixed price cost
Lowering your annual expenses
Reducing the risk of malfunction
Adding up to five years to your warranty
Get Solutions From the Leading Air Compressor Company in League City, Texas
When you team up with the experts at the Quincy Compressor direct location serving League City, Texas, you're getting a partner committed to your productivity and success. Talk to us today to get a closer look at the products and services we provide. We'll answer your questions and provide you with a quote.
Use our contact form to send us a message, or call our store at 855-978-4629.