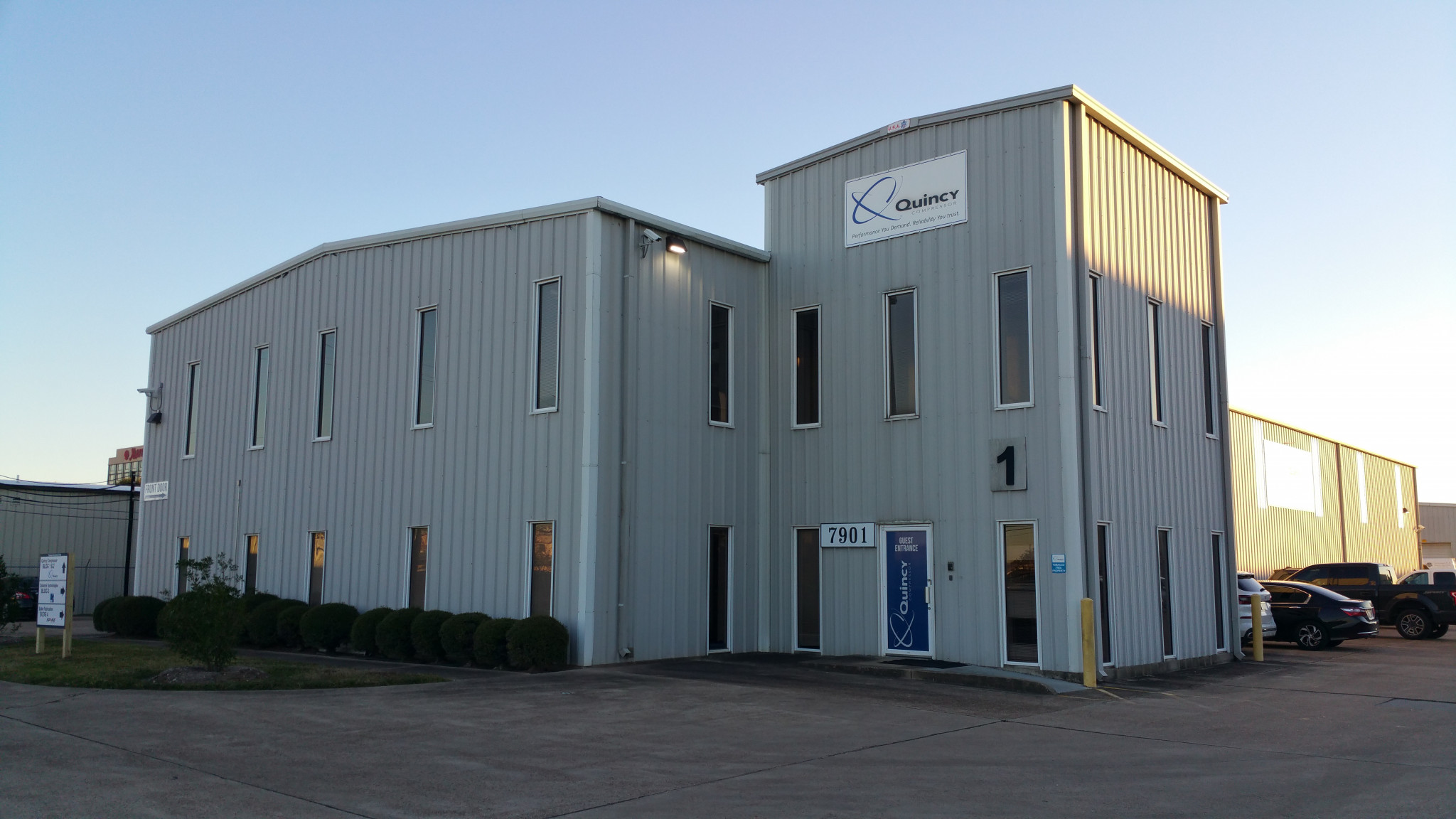 With over 100 years of dependable use in the most severe conditions, Quincy air compressors have achieved legendary status. They are the go-to choice for demanding applications and will meet or exceed industry standards for performance and safety. You can find them anywhere there's a need for serious power, including farming and agriculture, oil and gas, climate control, manufacturing and much more.
Our direct location serving Pearland is your home for the entire catalog of products we manufacture, plus the services necessary to keep your system working its best.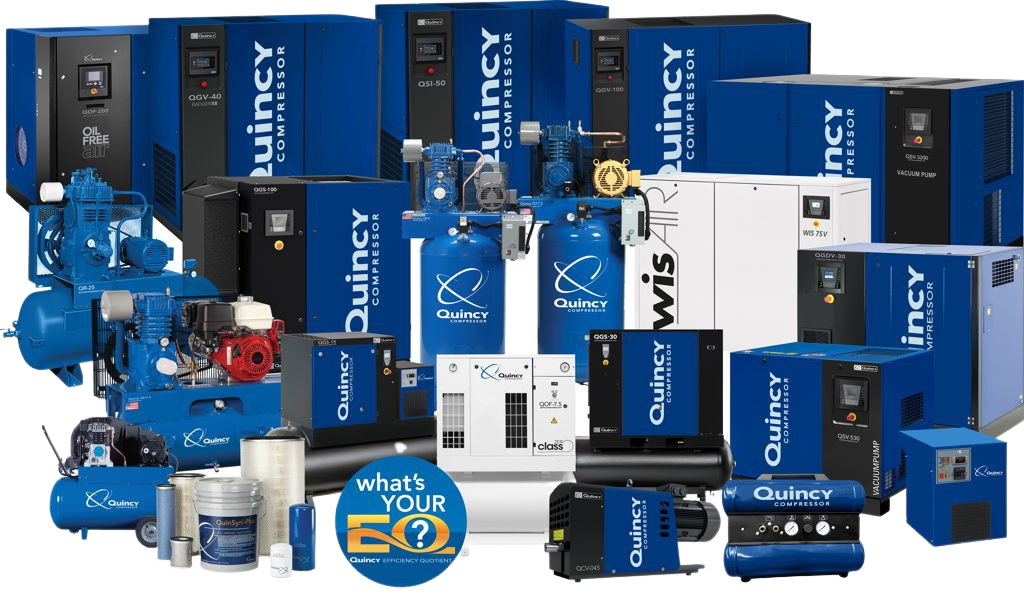 The Most Established Air Compressor Company in Pearland, Texas
Quincy compressor systems are manufactured in the United States by skilled professionals using quality components. They are the highest-quality systems on the market and come supported by unbeatable warranties that ensure you're in a position to get the maximum return on your investment.
At Quincy Compressor, we have a system that will meet your needs and beat your expectations — and if it's not on hand, we'll build it for you. Our full selection of air compressors available in Pearland includes:
We are a direct location, which means we're the place where you'll find all the different accessories and supporting products to customize your air compressor. We carry AIRnet aluminum system piping, maintain a fully stocked parts counter and have a wide variety of efficient and eco-friendly systems and upgrades.
Reliable 24-Hour Air Compressor Repair in Pearland
At Quincy Compressor outside Pearland, we are your partners in productivity. We know how crucial compressed air is to your critical processes, and we're committed to helping you succeed through our affordable maintenance agreements and 24-hour compressor service throughout the local area. Our mobile technicians perform all services following the recommended steps using genuine parts to ensure your system provides you with maximum performance.
In addition to over-the-counter parts sales, we offer multiple solutions that make it even easier to get the parts and services your system needs. Our Fixed Services, Extended Guardian, Preventive Guardian and Parts Guardian plans all offer value, with benefits that vary by plan. They include:
Saving money: With a Quincy maintenance plan, you can save up to 6% on energy costs, 14% on five-year ownership expenses and 20% on administrative costs.
Saving time: On select plans, our technicians will do all the work for you. We'll perform services around your schedule and make sure you're always up to date.
Saving your compressor: Performing scheduled services on time and using genuine parts and fluids is one of the best ways to extend your compressor's longevity.
Request a Quote on a New System or Service Today
Browse our products and services to learn more, or get in touch with our team. We have over a century of experience helping customers achieve their goals, and our team has what it takes to do the same for you.
Stop by and visit to learn more and get started. You can also reach us by sending a message or calling 855-978-4629 today.