The Beaumont-Port Arthur, TX, Metropolitan Statistical Area is the site of the world's largest oil refinery and serves many other industries. Whether you need air compressors for oil and gas, energy, manufacturing or any other application in Port Arthur, you can trust Quincy Compressor in Beaumont to have the right equipment for your needs.
Quincy Compressor is a Bay Minette, AL-based company that has been producing the most innovative compressed air solutions since 1920. We support all our equipment with outstanding customer service, ensuring you get the maximum value and return on investment for your purchase.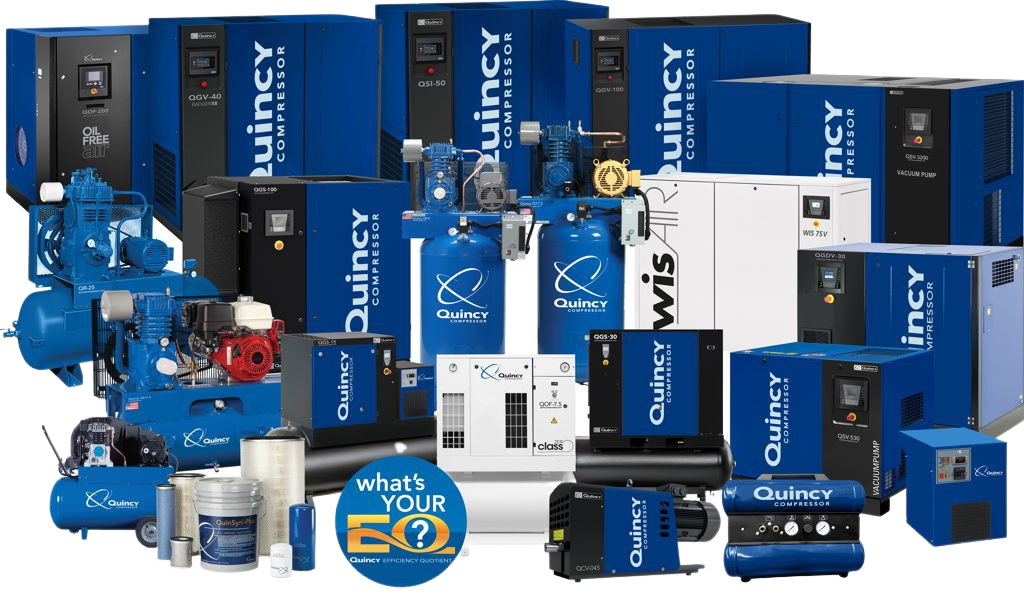 The Best Source for Air Compressors Near Beaumont, Texas
Quincy in Beaumont carries an extensive lineup of air compressors and related equipment for the Port Arthur market. You'll find multiple product options in the following categories:
If you're unsure which air compressor model is the right fit for your Port Arthur business, trust our authorized partners in Beaumont to point you in the right direction. We understand the unique requirements of companies throughout the region and can make customized recommendations for your business.
Compressed Air Equipment for Your Long-Term Needs
If you need an air compressor in Port Arthur, you want it to perform well in the most demanding conditions. With Quincy's unwavering commitment to quality, you can feel confident your equipment will add value to your business for years to come. We manufacture our products in an ISO 9001-registered facility while implementing stringent quality control procedures. And with our industry-best warranty coverage, you can make your purchase with complete confidence.
We Stand Behind Every Air Compressor We Sell
Our knowledgeable and professional air experts are always available to help when you need them. We can perform timely air compressor repairs near Beaumont, Texas, including the Port Arthur area. We can even offer 24/7 emergency service to minimize disruptions to your business operations. What's more, we can supply a wide assortment of replacement parts and components for Quincy products.
Visit or Contact Us to Learn More
You'll find the Quincy Compressor store at 2214 W. Cardinal Drive, Suite A in Beaumont. Stop by for a closer look at our air compressor products today. To speak to a local representative by phone, call us at 855-978-4629. You can also complete and submit our online contact form.