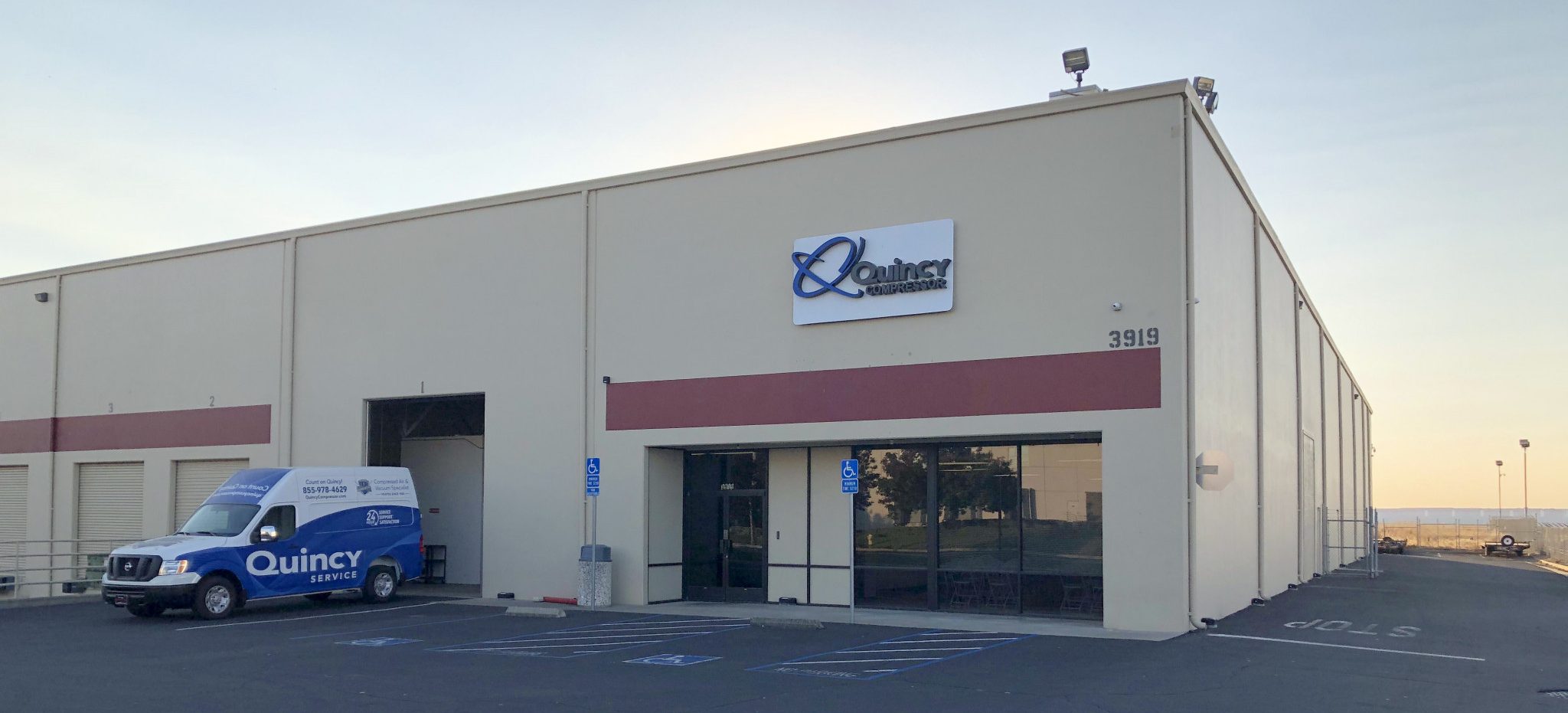 At Quincy Compressor, we have over 100 years of experience designing, building, installing and repairing air compressors for commercial use. We partner with businesses of all sizes. When you work with us, our expert team will take your unique requirements, then match them with a cost-effective solution. We'll also provide you with ongoing support to ensure you experience minimal downtime and maximum longevity for your compressor system.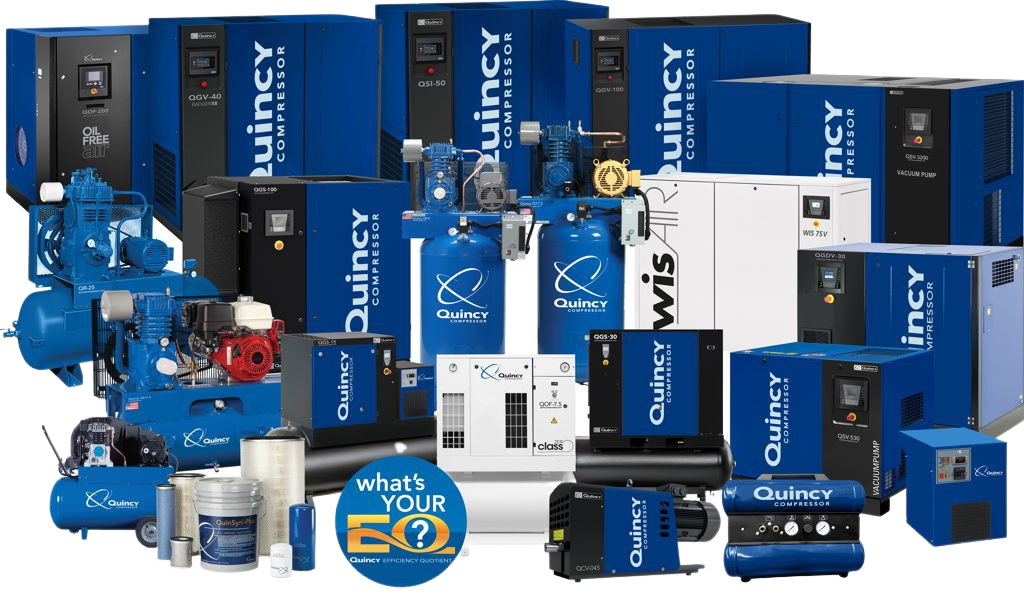 Your Home for New Industrial Air Compressors in Rancho Cordova
Quincy compressors are made for demanding applications. They are rugged, dependable and deliver the heavy-duty power necessary in the area's most prominent local industries, including manufacturing, automotive, natural gas, climate control and many others.
Our inventory includes a wide selection of different equipment and accessories, including versatile compressed air solutions and application-specific designs. We also design and install complete custom air compressor systems based on your needs, budget, facility and more.
Air compressors and equipment available in the Rancho Cordova area include:
When you purchase a Quincy product, you're also getting peace of mind. Our compressed air systems are designed to deliver and made to last. They also come backed by some of the best warranties across the industry.
Trained Air Compressor Repair in Rancho Cordova, California
If compressed air is vital to your operation, we'll ensure you experience minimal downtime. Our local direct location provides 24-hour air compressor repair in Rancho Cordova and the surrounding area. Our technicians will arrive with everything necessary to get your system back online fast so you can stay productive.
We also offer professional system maintenance to keep your compressor and associated components operating their best and help them last. These agreements will simplify system care and ensure services happen according to the schedule. Our experts will help you select the right one for you, with options that include:
Parts Guardian: Agreement that provides you with all your regular maintenance supplies at a set price.
Preventive Guardian: Plan that includes parts plus system maintenance performed by expert technicians.
Extended Guardian: Comprehensive plan with everything above plus five more years of extended warranty coverage.
Fixed Price Services: Service plans tailored around your system, business, facility, schedule and more for the ultimate care at a predictable price.
Contact the Most Experienced Air Compressor Company in Rancho Cordova
Whether you represent a small business or operate a sprawling facility, our team has the right solution for you — and we're right here in the local area. Get in touch with us today to learn about our products, the expert services we offer and how you can use these resources to improve your bottom line.
Call the Quincy Compressor direct location serving Rancho Cordova today by dialing 888-881-6678. For assistance online, please use our contact form.