If compressor systems are essential for your business, take advantage of support from one of the industry's oldest and most trusted names. Quincy is your partner for sales and support for industrial air compressors throughout San Bernardino County, including Rancho Cucamonga.
Quincy compressors are known throughout the commercial and industrial sectors for their incredible performance and lasting durability. These reliable machines are made for heavy-duty use in demanding industries like:
Automotive
Dry cleaning
Oil, gas and energy
Food and beverage
Farming and agriculture
Construction and building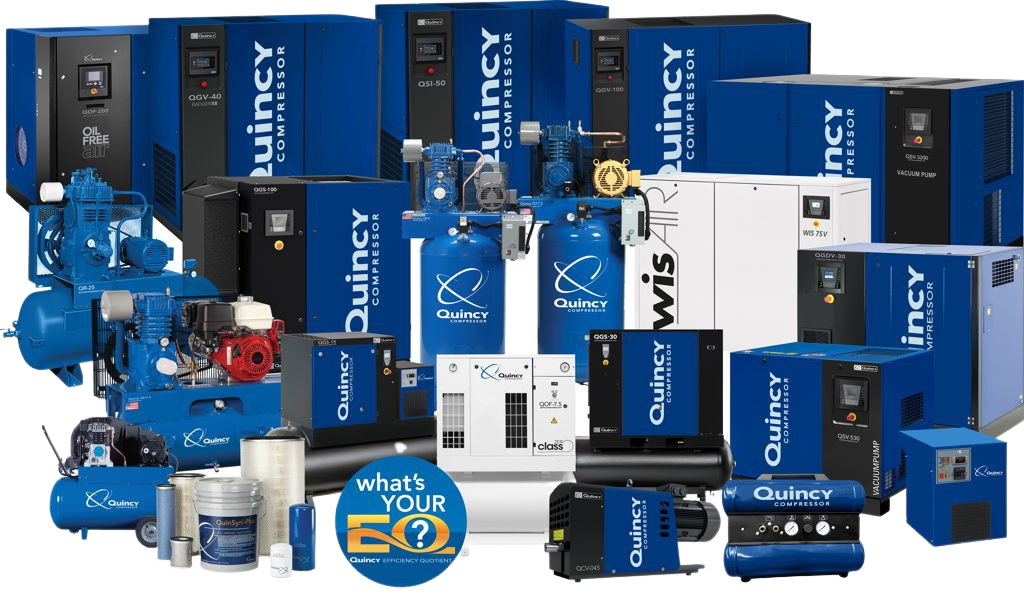 New Quincy Compressors for Sale in Rancho Cucamonga
If you have a challenging application that calls for a dependable air solution, we manufacture it. Our inventory is home to a massive selection of different style and model industrial air compressor units. We also carry all the parts and accessories you need to enjoy all your system has to offer.
Systems we carry include:
When you work with us, we'll make sure you're getting the right equipment at the best value. Our representatives know our systems and how to apply them to your unique application. We will help you navigate the entire purchase process and can even provide you with professional turnkey system installation.
Air Compressor Repair in Rancho Cucamonga
Our products are made to provide years of dependable service, and the Quincy Compressor store near Rancho Cucamonga will help you get the most from your investment. We have maintenance and service plans designed to ensure the performance and longevity of your compressor system. Our service programs are cost-effective, and there are several to choose from to match your budget and unit.
Contact the Leading Air Compressor Company in Rancho Cucamonga
Talk to one of our representatives to request more information about the compressor products we sell and our services. We'll put over 100 years of experience to work to find the right solution for you.
Call 888-788-6678 to get started or send us an inquiry online.