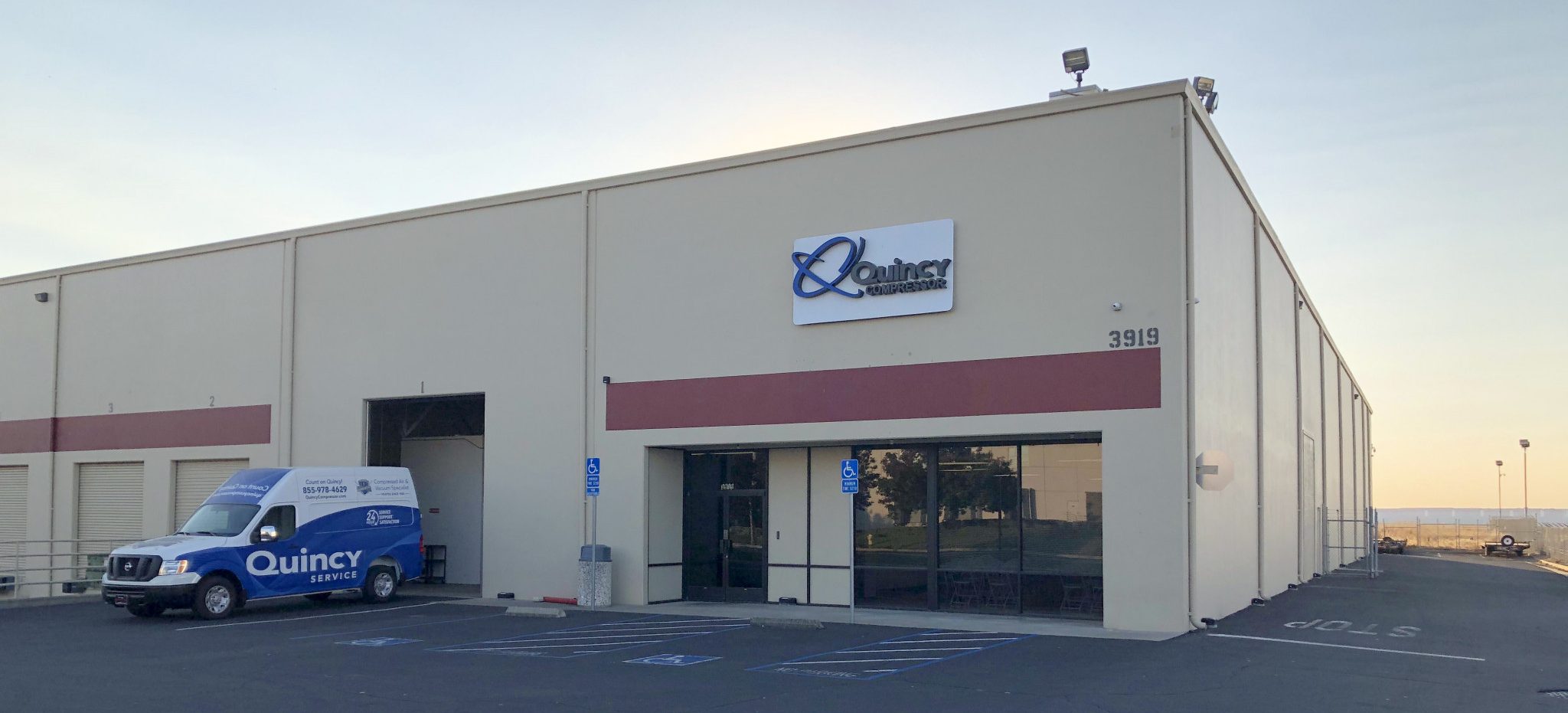 Sacramento has a local partner for industrial air compressor sales and service — and it's one of the oldest names in the business. The Quincy Compressor location outside Sacramento is your one-stop shop for expert sales and service, regardless of how big your business is or what you do.
We have over 100 years of experience designing, building, installing and maintaining heavy-duty compressors and vacuum systems for the toughest jobs. Our products are built to last, made in the USA and suited for an expansive range of applications.
We provide solutions to the most demanding local industries, including:
Farming
Automotive
Natural gas
Manufacturing
Climate control
Pharmaceutical
Food and beverage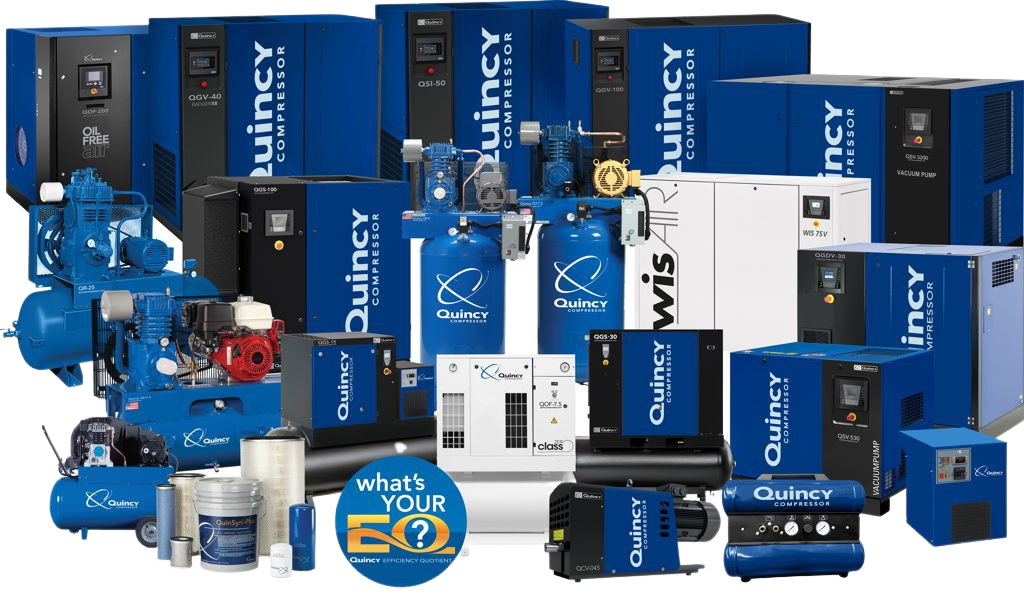 Find Industrial-Sized Air Compressors in Sacramento
Our team has what it takes in skill, knowledge and real-world expertise to help you choose the right system from our catalog or create a custom solution explicitly matched to your job. They'll also make sure you have access to all the different accessories we make that will enable you to get even more from your unit.
The complete Quincy lineup of compressor systems includes:
Quincy compressors are reliable machines backed by some of the best warranties in the industry. We also offer the option to purchase extended warranties on select items for up to five more years of protection. Your representative will help you determine eligibility.
Air Compressor Repairs in Sacramento
The vacuum pumps and compressors we provide to Sacramento businesses all come with the backing of service from trained technicians. Our service agreements make it easy to stay on top of your repairs and maintenance to ensure you're getting maximum performance, the greatest value and up to 16 more days of uptime each year.
The expert team at Quincy Compressor outside Sacramento offers multiple avenues for getting appropriate equipment care at the right cost. Our available plans include:
Parts Guardian: Parts Guardian plans reduce maintenance costs, make it easy to get parts and provide reminders to keep you current.
Preventive Guardian: With Preventive Guardian plans, you get the advantage of a technician coming to your location to perform your services.
Extended Guardian: Extended Guardian plans provide the most benefits. You'll get significant savings and five more years of warranty protection.
We also offer the option to enroll in a Fixed Price Service program. With this protection, you'll enjoy a fully tailored plan that includes all your labor, parts and supplies built around your unique system, needs and budget. Your representative will help you compare the benefits of each plan to find the best overall option.
Get Quincy Air Compressors in Sacramento
We are the most established industrial air compressor company in the Sacramento area. Our expert team is ready to help you take advantage of everything we have to offer.
Get in touch today using our contact form, or give us a call directly by dialing 888-881-6678.
What Our Customers Say About Quincy
Very reliable equipment! Sales team was very up to date and satisfied all the needs we had at that point in time.
– Johann, California