Get the compressed air products and services you need to succeed from a world leader here in the local area. The Quincy Compressor direct location outside San Francisco is the region's partner for industrial-sized air compressors and the resources necessary to keep your system in optimal working condition.
We have products made for virtually any application. We also develop and install custom solutions to meet specialized requirements. Our team has the skill and expertise to match you with the right system for your business and budget.
We have builds that suit many local industries, including:
Textiles
Brewing
Agriculture
Natural gas
Dry cleaning
Manufacturing
Food and beverage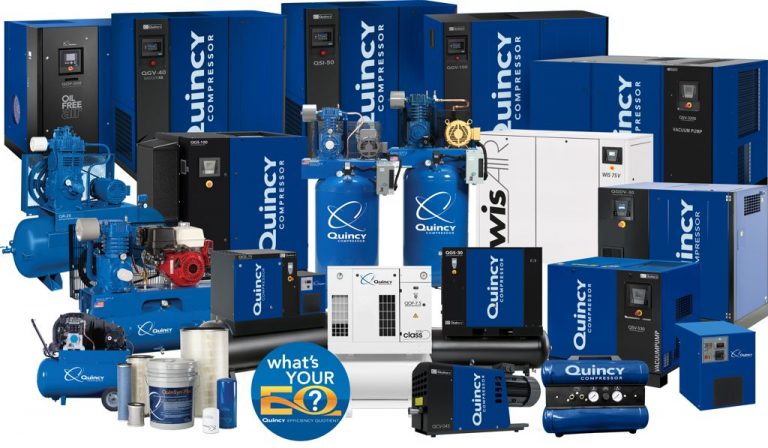 Your Home for Air Compressors in San Francisco
If there's a demanding job, we have a solution designed to handle it. Quincy compressors are made in the USA and have a legendary reputation for performance and longevity. They are quality systems built by one of the industry's oldest and most trusted names. They are also backed by powerful warranties to help you get even more from your investment.
Our selection includes multiple compressor types and models:
Call for 24/7 Air Compressor Repair
The local Quincy compressor serving the San Francisco area is also your partner for 24/7 support. Our technicians will come to your location with everything necessary to get your system online and keep it that way through the multiple, cost-effective maintenance and repair programs we offer.
Our maintenance plans include:
Parts Guardian
Extended Guardian
Preventive Guardian
Fixed Price Services
Talk to a representative about the benefits of each. They'll help you determine which will provide you with the best return.
Contact Quincy Compressor
We are the premier air compressor company serving San Francisco, providing the industry expertise, products and services your company needs to thrive. Talk to our local team to learn more about the solutions we have to offer and how they can benefit you.
Call 888-881-6678 to speak to a representative or use our contact form to get in touch.
What Our Customers Say About Quincy
I have Quincy compressors in all my plants and they are very reliable.
– Vince, California