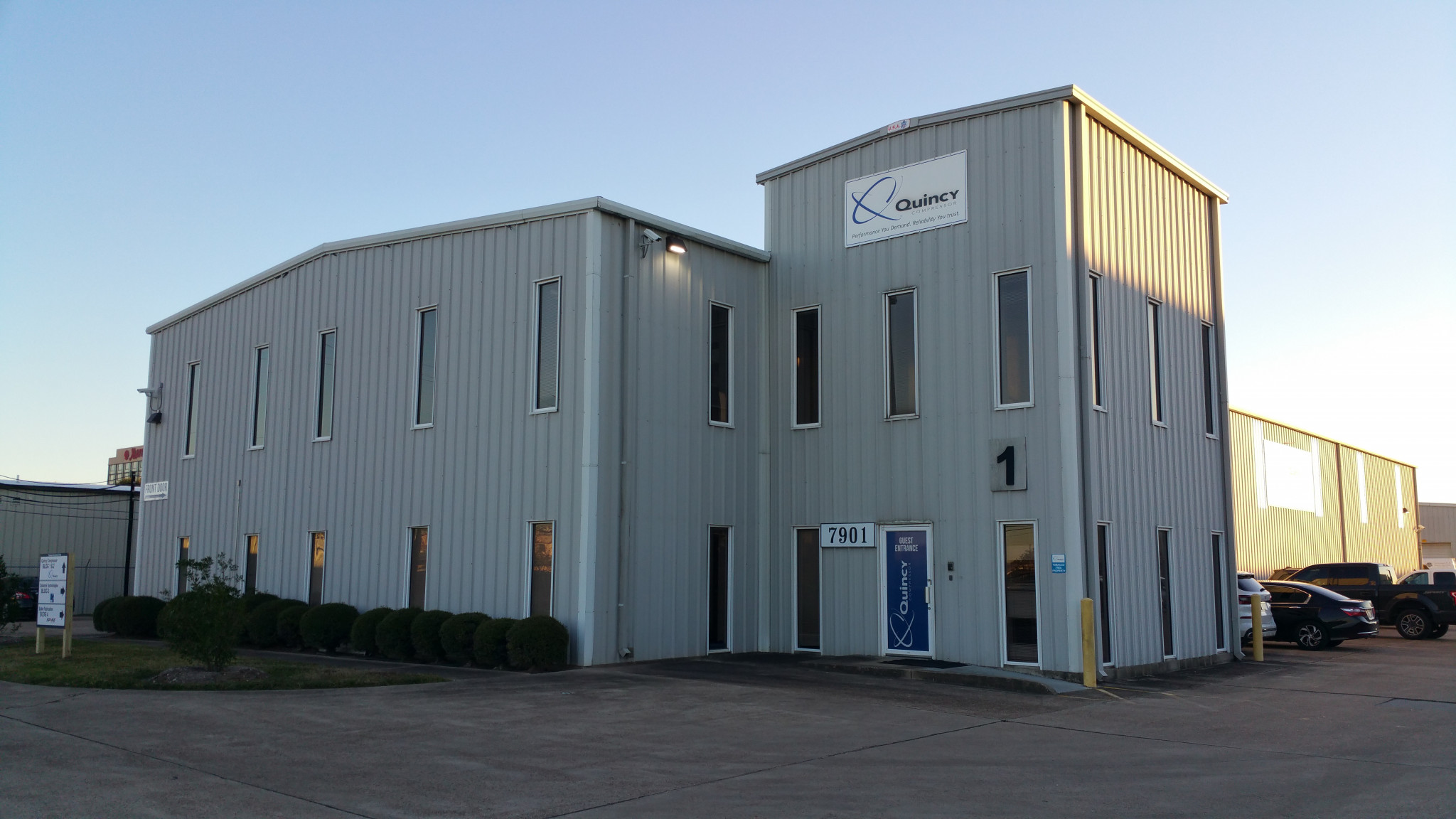 If you're looking for best-in-class vacuum pumps and compressor systems, Quincy Compressor is your partner for the products and services you need. Our systems have a reputation as the most powerful and most rugged on the market, and it's easy to get solutions for your business from our direct location here in the local area.
We're an established provider with over 100 years of experience working with companies of all sizes. Our team understands how to match your requirements with the right system and accessories. We'll develop a solution that works for you whether you operate in oil and gas, energy exploration, automotive, manufacturing, food and beverage, or another of our local industries.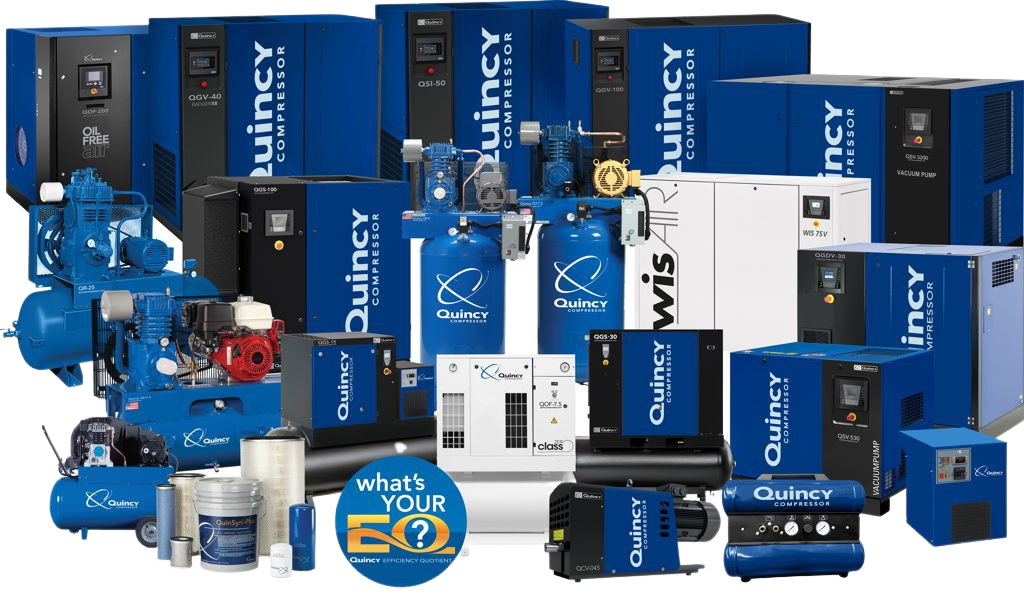 Shop Quincy Air Compressors in Harris County, Texas
Quincy compressors are known throughout the world as the leading solution for demanding jobs. These systems are manufactured in the USA, using precision processes and quality parts to craft reliable products that you can depend on. We also back our compressed air products with comprehensive product warranties that beat anything else you'll find.
We are the leading air compressor company in the Spring, Texas, area and home to the full Quincy product line. We have compressors available in multiple designs and a host of different models, including systems built for specific roles. We also offer custom builds and carry an extensive list of accessories and system upgrades.
The different compressor products we carry include:
We also carry a large selection of compressor air treatment products for modifying your system output, as well as products designed to reduce system emissions and energy consumption. You'll also find a huge assortment of genuine parts.
Mobile Air Compressor Service and Repair in Spring, Texas
We are your partners for ongoing productivity. When you team up with the Harris County Quincy Compressor location for your commercial and industrial air solutions, you get continuing support from the people who know your system better than anyone. Our technicians are trained to work on the products we manufacture and will use only genuine parts and fluids for every service.
Air Compressor Repair
With over a century in the business, we know how vital it is to keep your compressor system up and running. Our 24-hour air compressor repair services in Spring provide you with an on-call solution if yours ever needs immediate attention.
Customer Maintenance Agreements
A Quincy compressor comes with the option to enroll in a maintenance plan. These plans are the easiest and most cost-effective way to stay on top of your scheduled services. We have several agreements to choose from to provide an option suitable for every system and budget.
Request a Quote Today
We are your local source for the solutions you need. Our team is happy to help you learn more about the products and services we offer and provide you with a quote.
Message us using our contact form to get started, or call the Quincy Compressor direct location in Harris County by dialing 855-978-4629.