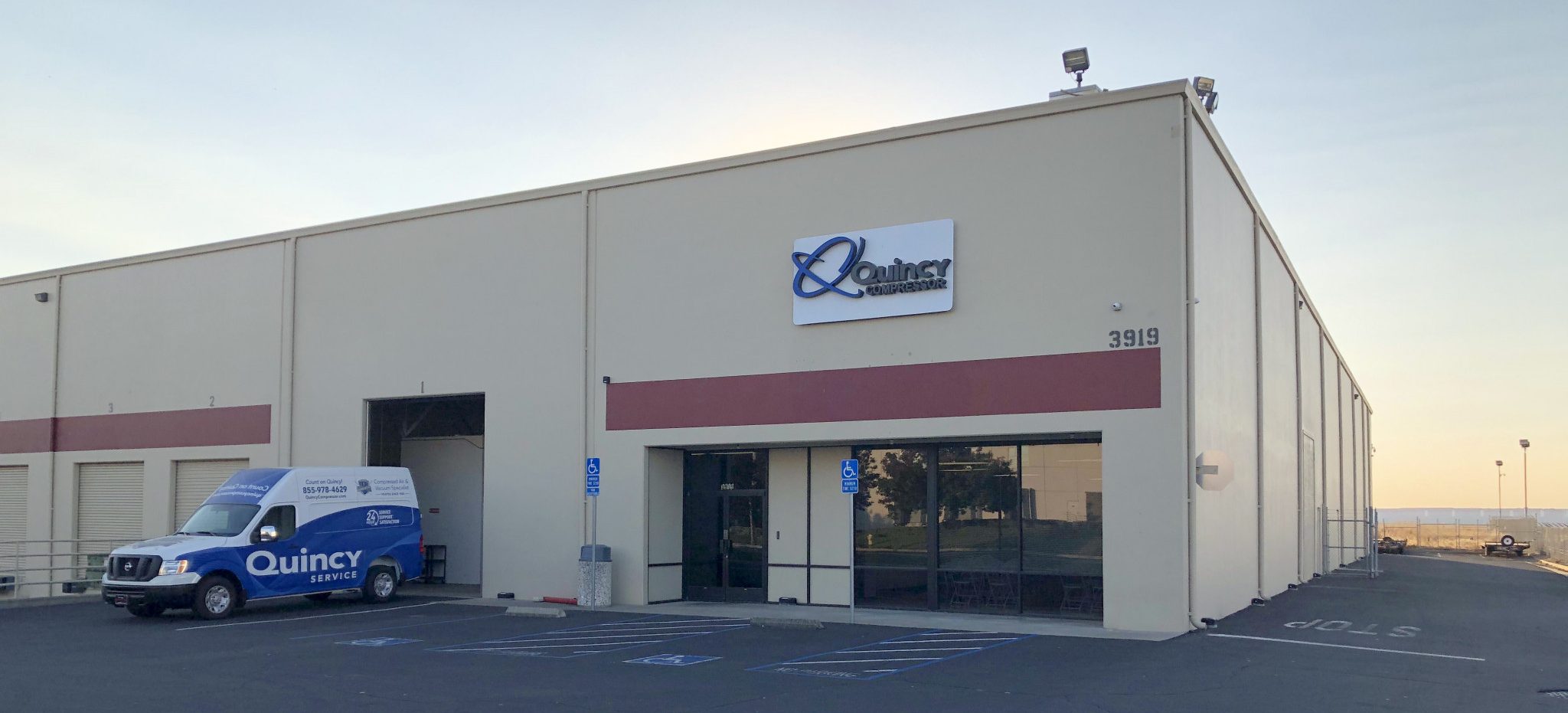 If your business uses compressed air, getting the products and services you need is simpler than ever with world-class support here in the local area.
With over 100 years of experience, Quincy Compressor is one of the oldest names in the industry. We manufacture, install and repair a diverse range of products made for overcoming tough challenges in demanding applications, including:
Climate control
Automotive operations
Farming and agriculture
Manufacturing and production
Natural gas industry processes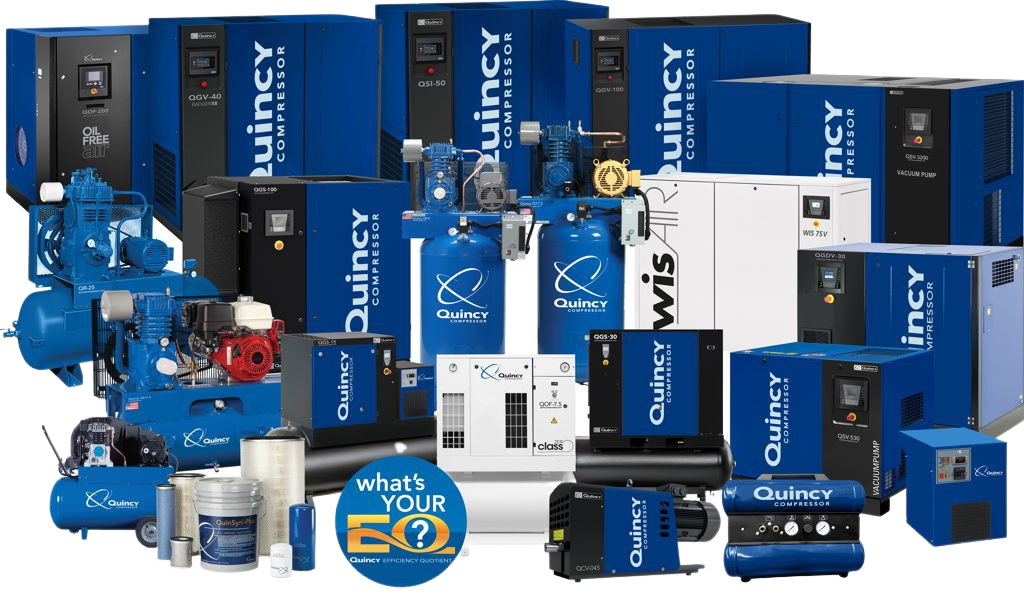 Industrial Air Compressors for Sale in Stockton, California
The complete lineup of products we manufacture includes various types and models, including multipurpose units and application-specific systems with specialized features. If you have a complicated situation you need to overcome, we have that covered too. We will send an expert out to your facility to help you design a custom system that meets all your specifications.
Our representatives will help you determine the best system type and model for you from an impressive selection of equipment and accessories that includes:
Providing Air Compressor Repair to the Stockton Area
With Quincy air compressors, you gain the benefit of 24/7 repair services throughout the local area. We also provide service plans, making it easy to ensure your system operates in peak condition so you get the most from your investment and experience minimal downtime. Talk to us about getting enrolled in our Parts Guardian, Preventive Guardian, Extended Guardian or Fixed Price Services plans to learn more.
Let's Get Started
Reach out to us today to talk about partnering up for success. Dial 888-881-6678 to connect with an expert or send us a message using our form.