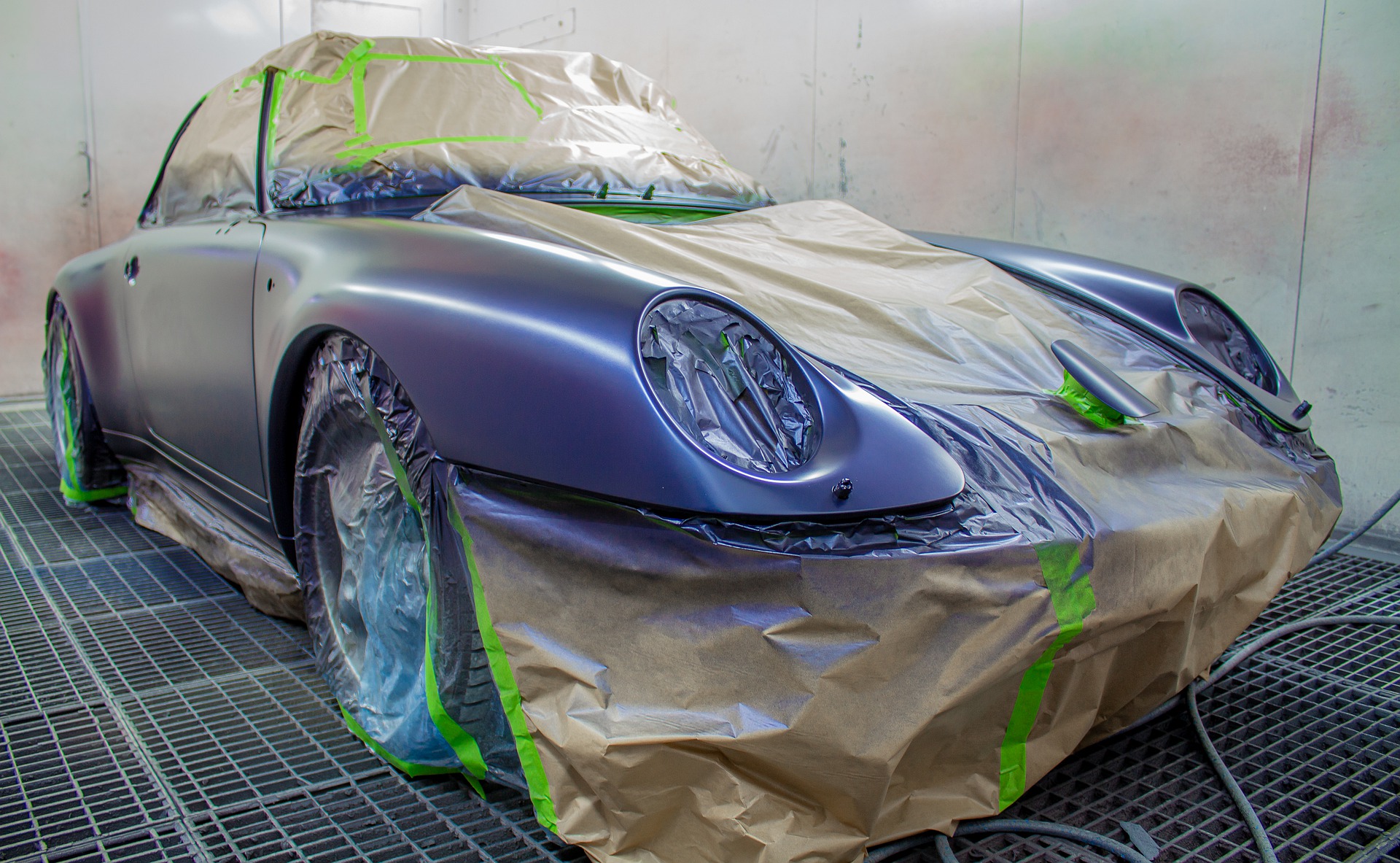 A paint sprayer beats out a brush and roller in almost any painting project. When it comes to custom automotive paint, a sprayer is a must. Whether you need to fix a few minor paint chips or complete a full custom paint job, a compressed air system is the best way to ensure an even coat over the entire vehicle.
How Does Compressed Air Work With Paint Sprayers?
Compressed air is one of the most common ways to power paint spray guns, especially for automotive painting projects. To use this system, you'll need to start by choosing your paint and mixing it with the right paint thinner. This will allow more paint to flow through the sprayer, resulting in smooth coverage.
To begin your paint job, connect your spray gun to the air hose on your compressor. Push the trigger-lock button to activate it, and then you can turn on the gun and start painting. The steady stream of pressure from the air compressor allows the paint to spray evenly.
The Advantages of Painting With Compressed Air
It's possible to use a paint spray gun that does not rely on compressed air. However, most professional painters agree that an air compressor is the best way to power a paint gun for automotive projects.
Painting with a sprayer and compressed air simplifies even the most detailed custom car paint jobs. When you use compressed air, you'll notice that the paint goes on with a higher degree of smoothness than you would be able to achieve otherwise. The power of compressed air also means that you can complete custom painting projects in a fraction of the time you would spend.
How to Choose the Right Air Compressor for Your Custom Painting Project
There are three main factors to consider as you select the best compressed air system for your next project:
Pressure: Paint spray guns do not require much pressure to operate, but you will need to consider whether you have an HVLP (high volume, low pressure) sprayer or one that is LVLP (low volume, low pressure).
Cubic feet per minute (CFM): This measurement refers to the volume of air that is produced by the air compressor. Your spray gun should list the requirements, so be sure to check before you buy an air compressor. It's important to choose an air compressor that produces a higher CFM measurement than the spray gun itself.
Tank size: Paint sprayers work by using a continuous stream of air, so you'll need to choose a tank that is appropriate in size. To achieve the best results, you should aim for a tank size of at least 50 gallons.
Contact Quincy Compressor to Learn More
Quincy Compressor is your trusted provider of air compressors and related equipment. Our network of experts is here to help you find the right air compressor for your next painting project. Contact us today to learn more.