Filters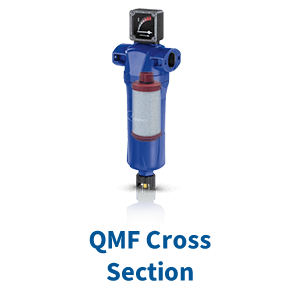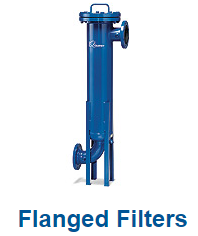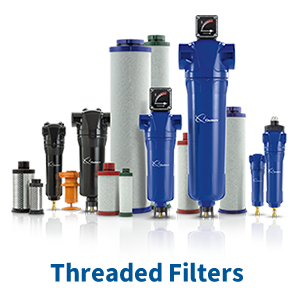 Filters
Quincy Standard Filters
Filters are vital components of any compressed air system. These parts are necessary for cleansing the air of impurities, such as dust, moisture, bacteria and oil. If these pollutants enter the air stream, they can create harmful emulsions that cause downstream equipment to corrode and wear.
You can ensure optimal air quality and contaminant elimination with compressed air filtration systems from Quincy Compressor. We've provided customers with reliable, high-quality compressed air solutions and around-the-clock service support for over a century.
At a Glance
Maximum durability
Push-to-fit design
Corrosion resistant
10-Year housing guarantee
Multi-wrap element construction
Up Close
10 – 16,500 cfm
Fits pipes 1/4″- 12″
Pressure differential indicator
Automatic condensate drain
Key Features of Quincy Air Compressor Filters
Air filters are necessary elements of any compressed air distribution system. These components function by trapping any solid or liquid particles that pass through them to purify the air stream. By improving air quality, these solutions benefit all parts of your compressed air network, preventing them from enduring damage and wearing down your equipment.
At Quincy Compressor, we carry several dependable air compressor air filters, including threaded, QMF cross-section and flanged filters. These components are suitable for use with any existing compressor technology. Examples of compressors you can use with our Quincy standard filters include:
Benefits of Compressed Air Filtration
Quincy air compressor filters are crucial components that provide various benefits for air compressors. Some of the many advantages of our standard filters include:
Reliable performance: Air filters for air compressors increase final product quality by eliminating contaminants and purifying the compressed air.
Cost savings: By removing pollutants from the compressed air stream, air filters increase the life of your air compressor machines and equipment and reduce downtime, saving your company money.
User-friendliness: Quincy standard filters are easy to install and operate.
Compatibility: You can install our compressed air filters into any existing network with quick and easy cartridge replacements and no electrical supply required.
Air Quality Performance
All Quincy air compressor filters within the Air Treatment Filtration line are backed by the Quincy Compressor Air Quality Performance Guarantee. This guarantee states that all Quincy filters will perform according to current air filtration specifications.
All Quincy QMF, QCF and QPF filter elements are designed to meet or exceed ISO 8573 air quality standards when installed in an original installation under normal operating conditions. Our filters are also guaranteed to run for 12 months or 8,000 hours before requiring a filter element replacement.
If your Quincy standard air filters do not perform according to our standards, we will repair or replace the filter or filter element.
Parts/Maintenance
Quincy Compressor has a complete selection of compressed air treatment products for your air compressor. Some of the many solutions we provide include:
Refrigerated air dryers.
Compressed air filtration.
Condensate drains.
Desiccant air dryers.
Condensate management systems.
Flow control valves.
Storage solutions.
You can also purchase genuine parts and fluids to keep your compressor running at peak operation.
Invest in Air Compressor Air Filters From Quincy Compressor Today
You can find dependable air compressor filters for your machines at Quincy Compressor. As your one-stop shop for all your compressed air needs, our product lineup includes ruggedly efficient compressors and all the air treatment, control and accessory options you require.
Find a Quincy Compressor distributor near you!