qcontrol
Q-Control
The Q-Control combines the latest PLC controller technology with Quincy's cutting edge and market leading compressor controller software. The resulting package provides a broad range of customer benefits, including improvements on user interface; overall reliability and up-time as well as energy reductions through improved control algorithms. Optimizing and staying connected to the compressed air system has never been easier due to the new on-board tools which include networking, basic remote monitoring and cellular connectivity services. 
Built-In Intelligence

Full-color 5.7″ display

Networking up to 6 compressors*

Online visualization via ethernet connection

Real-time trending on controller screen

Day/Week Organizer

Dual Pressure Band

Graphic Service Plan Indicator

Protection

Predictive graphic service plan 

Pre-warnings

Optional

*Consult manual for unique configuration constraints

Q-Control Online Visualization

Moni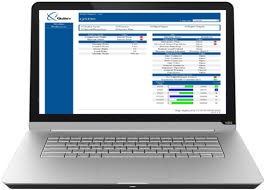 tor your compressors with the new Q-Control over your local area network (LAN). Monitoring features include warning indicators, compressor shutdown and maintenance scheduling, all possible with the free online compressor status visualization. Click the Laptop for a more detailed view. 
Q-Connect® Cellular Connectivity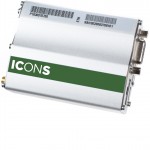 Q-Connect® is a monitoring service that provides an online service performance dashboard, service logging, machine service status and monthly service emails at no charge to the customer (RighTime). The cellular hardware device (ICONS) ships standard with every Q-Control. Additional paid features including text message, email and maintenance pre-alerts are available through the connectivity program (UpTime).
Available as Standard on:
QSI 220i to QSI-1500
50 HP and above

 For more information, download the QSI 245i-500i brochure from our Literature Library

 For more information, download the QSI 600-1500 brochure from our Literature Library