Medical / Dental Air Compressors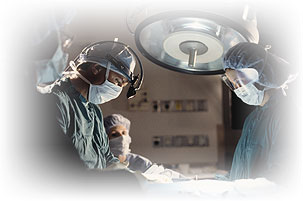 It's hard to think of an industry where precision is more important than healthcare. This unwavering focus on meticulousness and accuracy certainly extends to the wide range of air compressor equipment that is used in medical and dental offices, clinics, hospitals, laboratories and surgical centers. Quincy Compressor can provide a medical or dental air compressor that can ensure a consistent, uninterrupted power delivery when using air-driven equipment and machinery in a healthcare setting.
Medical Compressor Solutions for All Types of Air-driven Tools
Many medical and dental facilities these days favor air-powered tools over electrically powered ones because of their greater flexibility, ease of maintenance and cost-saving advantages. Quincy can provide a reliable dental or medical air compressor for equipment used to sterilize tools, deliver gases and perform various dental procedures. Our dental and medical compressors also offer the important benefit of quiet operation.
Get a Medical/Dental Compressor That Provides the Legendary Quincy Performance and Reliability
Quincy Compressor is renowned for providing high-performing air compressor products that are also among the most reliable — and it's been that way throughout our nearly 100 years in business. We also back our dental and medical air compressors with our industry-leading warranty programs. You can use our air compressors in your healthcare facility with total confidence and peace of mind. What's more, you will also benefit from significant energy and cost savings that will result in a healthier bottom line.
Contact Quincy Compressor for More Information About Our Medical Air Compressor Solutions
Don't take chances with something as essential for ensuring safe and reliable care as your air compressor equipment. Contact Quincy Compressor to learn more about your medical/dental air compressor options or get in touch with the authorized Quincy dealer in your area.
Recommended Products…