Do you need rugged, dependable air compressors for your business in Apopka, FL? The Orlando location of Quincy Compressor, a century-long compressed air industry leader, is nearby and ready to help.
Quincy designs, engineers and produces efficient, durable air compressors for industries ranging from automotive and food and beverage to manufacturing, pharmaceutical, oil and gas, agriculture and many others. Our 100+ years of experience and expertise also enable us to develop custom solutions for many of our customers. We support every piece of equipment we sell with comprehensive service.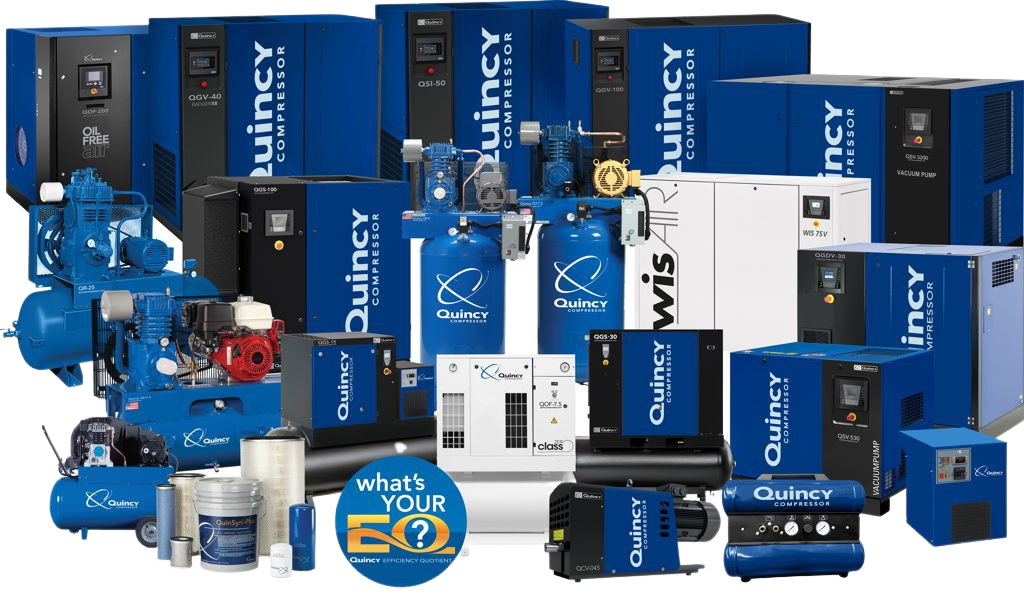 The Right Air Compressor for Your Apopka, Florida Business
Our assortment of compressed air solutions can meet just about any need. Our compressors are also tough enough to perform flawlessly in the most demanding work environments — including the relentless Central Florida heat and humidity. The Quincy Compressor Apopka product line includes:
We back our equipment with comprehensive warranties that provide the best protection in our industry. You can select a warranty by registering your new compressor, using genuine Quincy replacement parts and fluids or utilizing fluid sampling service in some situations. Unlike many of our competitors, you won't need to commit to a service contract to obtain the coverage.
Quality Is at the Forefront of Everything We Do
Our commitment to quality and value has helped make Quincy Compressor a global leader in our industry. We produce our equipment in the USA to adhere to the highest performance and reliability standards. As an ISO 9001-registered facility, we've implemented the most stringent quality management systems to ensure the consistent results our customers demand and deserve.
Complete Support for Everything We Sell
Quincy Compressor in Orlando can also provide a full range of services for your equipment. If you ever need an air compressor repair in Apopka, we can do the job quickly and efficiently to minimize unproductive downtime. We also carry a wide assortment of replacement parts to keep your compressor up and running.
Contact Us for All Your Compressed Air Needs in Apopka, FL
We invite you to visit a Quincy Compressor sales and service representative in Orlando to see our air compressors in person and meet our knowledgeable air experts. You can also call us at 855-978-4629 or contact us online to learn more.