Doing your best work requires having the right tools. For companies in the oil and gas, food and beverage, farming and automotive industries, that means having compressed air and vacuum tools that get the job done on a day-to-day basis. When you need air compressors or air compressor parts in Orlando, FL, find the best products and the best service at Quincy Compressor.
We offer a huge selection of options when you need parts or an air compressor in Orlando. Through our network of partners, we offer 24-hour maintenance support and air compressor repairs in Orlando. When you need a trusted source for air compressor products and services, find it in Quincy Compressor. Learn more about our solutions in the sections below.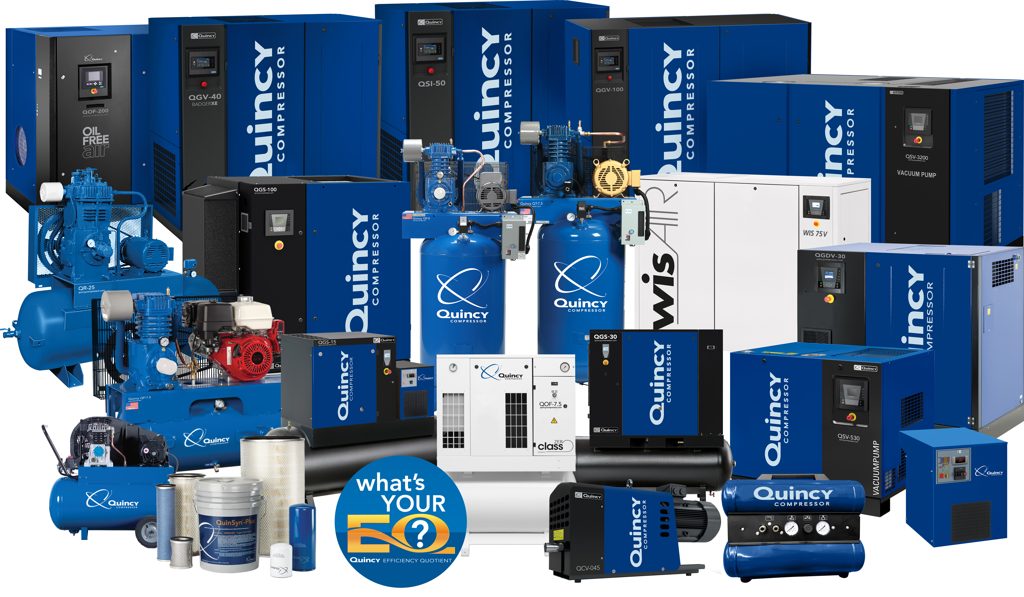 Get an Air Compressor in Orlando That Meets Your Needs
New air compressors or air compressor parts must meet your unique needs to provide utility. At Quincy Compressor, we offer a huge selection so you can always find the right compressor or part solutions in Florida. Our air compressor product portfolio includes:
Air Compressors That Deliver Real Value for Your Orlando Businesses
When you choose Quincy Compressor for an air compressor in Orlando, you're getting a product from the global leader in air compressor technology. All of our air compressors and parts are manufactured to meet the highest standards for toughness and durability. We understand that compressors are often used in rugged environments, so we design our products to thrive and deliver long-term performance and value in challenging conditions.
Air Compressor Service Locations near Orlando, FL
Directions to Our Orlando, FL Location
Quincy Compressor is located at 8350 Parkline Boulevard, Orlando, FL, conveniently off of Highway 528. Nearby businesses include Wendy's, Concentra Urgent Care, and Pro Fast Supply.
Let Quincy Compressor Help With Your Air Compressor Needs in Orlando
Our team is standing by, ready to answer your questions and provide expert guidance backed by nearly a century of experience in the industry. Whatever your business and compressed air needs, the team at Quincy can provide a reliable solution.
Reach out to us today to speak to a representative about our air compressors in Orlando, FL.