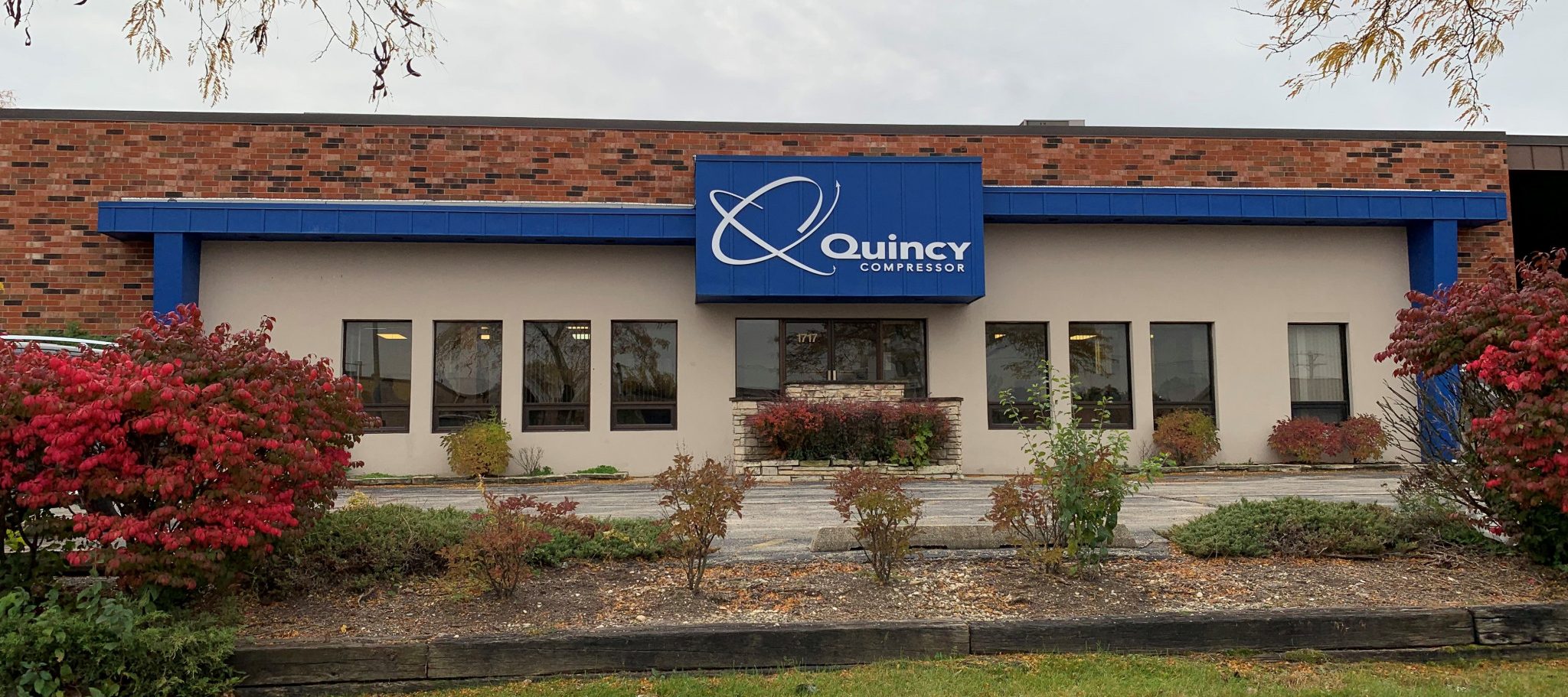 Quality Chicago Air Compressors
Chicago is a city of industry. Here, businesses of all sizes need equipment they can depend on to last, handle demanding roles and perform in challenging conditions. If you use compressors as part of your commercial or industrial processes, Quincy Compressor has you covered. Our nearby store location is your home for new equipment, a knowledgeable team and all the support you need to keep your compressors in their best condition.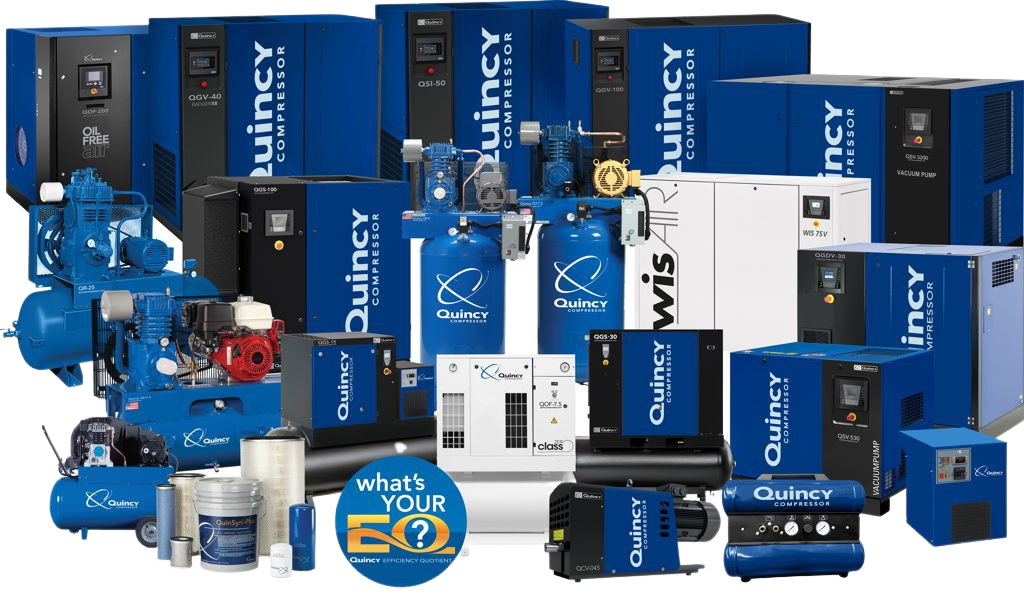 Buy Air Compressors Near Chicago
Shopping for a new air compressor in today's market can feel a little overwhelming. At Quincy Compressor, we make the process simple and easy with an impressive selection of systems and expert guidance in choosing the right air compressor for your Chicago business. We also offer the convenience of turnkey installation.
We are a leader in Chicago pneumatic air compressors, with a diverse product lineup including:
If you have unique requirements that need a special solution, let us know. Our air experts will work with you to design a customized system with all the features and capabilities you need. Other products are also available to help you create your ideal configuration, including modular system piping, filtration systems, high-efficiency products and more.
Air Compressor Parts, Service and Repair in Chicago
We make it easy to keep your compressor in excellent condition, whether you perform services in-house or want to rely on our team, with several convenient parts and service solutions:
Parts for sale: Our Addison location is home to a massive inventory of compressor parts for sale. Let us know what system you have and the services you want to perform, and we'll help you find all the supplies you need to get the job done.
Air Compressor service: We offer several different plans that simplify ongoing compressor maintenance and make it easier to budget costs. Plans vary, with everything from regular parts delivery to a customized maintenance program available.
Air Compressor repair: When you need air compressor repair in Chicago, you can count on us for a rapid response — even if it's the middle of the night. Our compressor repair services are available 24/7 to limit system downtime so you can stay productive.
Why Partner With Quincy?
Partnering with us for your Chicago air compressors is a smart business decision. We are a global leader in air compressor design and production, with over 100 years of experience creating powerful and reliable systems. We are your single source for everything you need to achieve an optimal air system output under one roof.
When you work with us, you'll gain the advantage of the knowledge and machine selection we have, plus additional benefits like:
Quality U.S. manufacturing.
24-hour sales and service.
Local air compressor support.
Cost-saving compressor solutions.
Comprehensive extended warranties.
Get in Touch to Find Air Compressors in Chicago
If you need a new system or would like to talk about getting air compressor service near Chicago, get in touch with our team. Our experts will work hard to help you find the best solutions for your business and budget. Use our contact form to connect with us, visit our Addison location or call 630-691-3300.