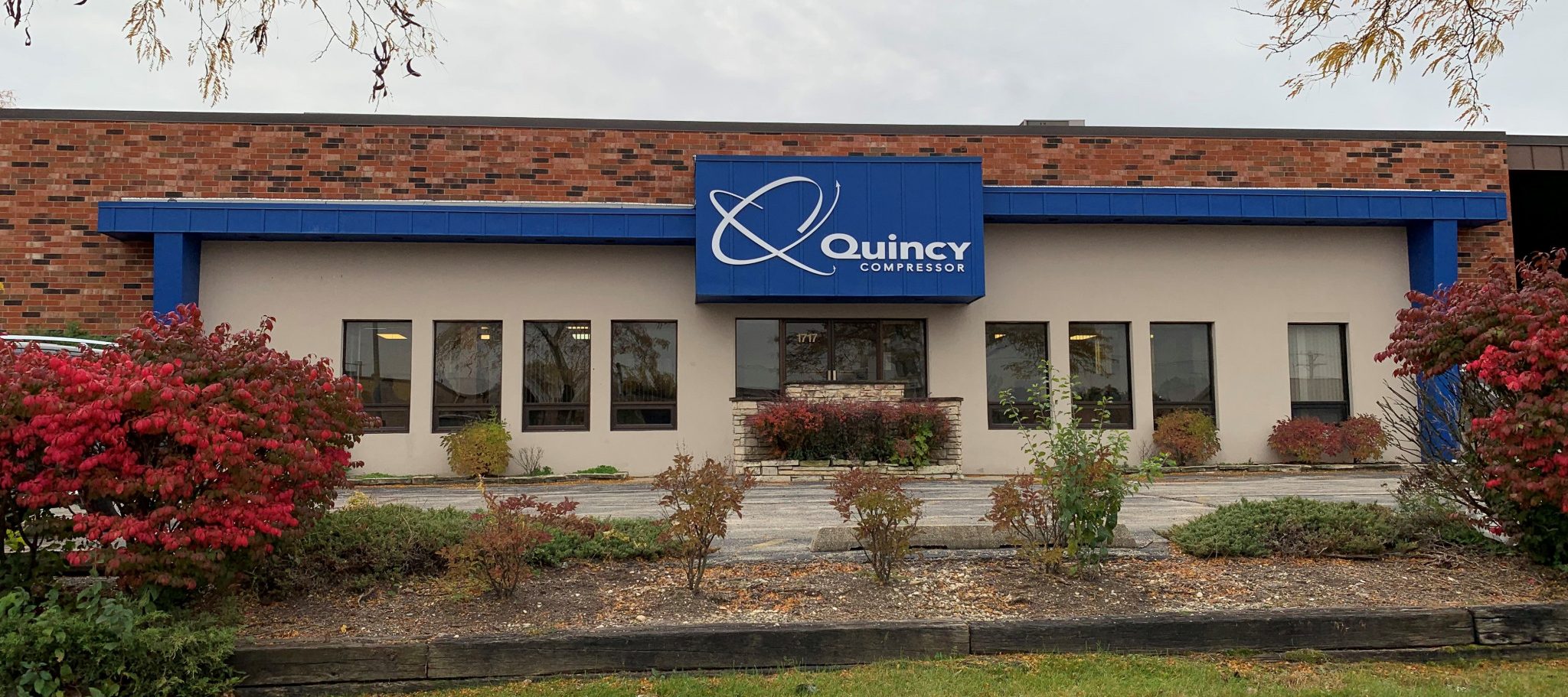 Finding air compressors for commercial and industrial applications is easy through the Quincy Compressor direct location here in the local area. We are world leaders in compressor design and manufacturing, and our store is your home for the entire Quincy product line. Our team has what it takes to help you determine which machine will best match your requirements and ensure it continues performing for years to come.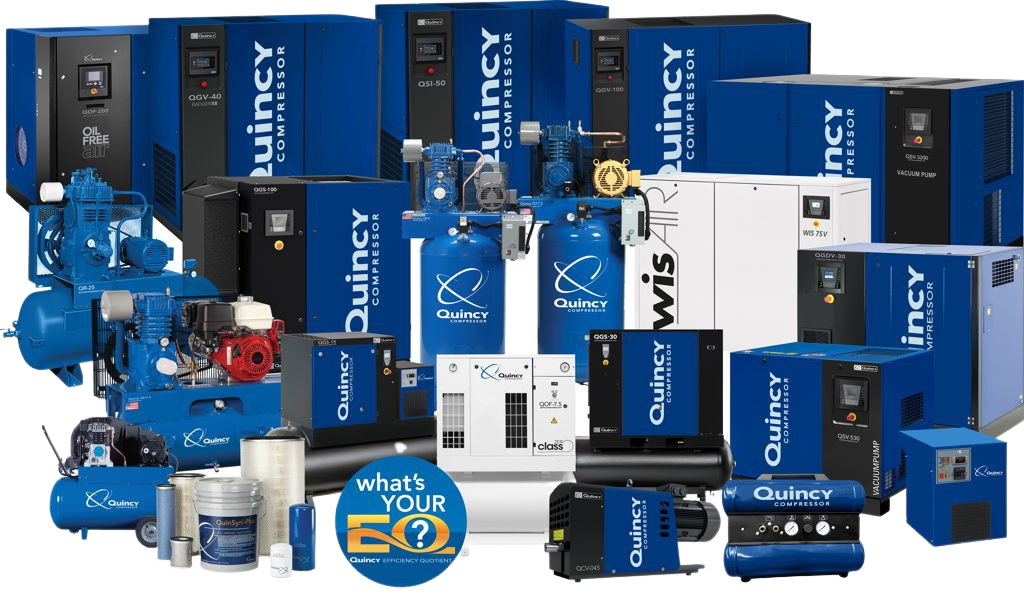 Browse Capable Air Compressors in Elgin, Illinois
Quincy compressors are legendary — and have been for over 100 years. They represent the best in the industry and earn respect worldwide for delivering consistent power, reliable performance and superior longevity, even in the most demanding settings.
We have Quincy systems for virtually every commercial application, including portable and stationary designs. Options include:
Which type and model system is right for your business will depend on several factors. Our knowledgeable team will help you find which one delivers the pressure, volume and output you require. We'll also help you configure it to meet your specifications from our list of compressor upgrades and accessories. Additionally, we can provide you with professional installation.
See the Services We Offer
We offer much more than compressor sales. The team at Quincy Compressor outside Elgin has a list of services at your disposal that ensure you have the air you need without going over budget.
Air as a Service
With Quincy On The Air (QOTA), you can buy the air you need as an alternative to investing in new equipment. QOTA is a machine-as-a-service program where our team supplies and installs the compressors and takes care of maintenance. Everything gets bundled into a predictable monthly cost based on usage.
Compressor Parts for Sale
All compressors need maintenance. If you take care of yours in-house, come and see us for supplies. We carry a full selection of genuine Quincy parts and consumable maintenance fluids. Our experts will assist you in locating what you need. For an even simpler solution, we can talk about setting you up with automatic parts delivery.
Quincy Compressor Maintenance
Several service contracts are available to support your machine. Quincy Preventive Guardian, Complete Guardian and Fixed Price Services plans all include complete system care by a trained technician. Each also offers additional benefits. Your representative will show you what those are and help you choose.
24-Hour Mobile Compressor Repair
Our Chicago-area store location provides mobile air compressor repair in Elgin, available 24 hours per day. Our technicians are safe, fast and professional air experts. They perform compressor repairs by the book using genuine parts, helping ensure optimal performance and peak system longevity.
Let Our Experts Be Your Guide
Connect with our team today for assistance finding the products and air compressor services you need in Elgin. Sales and support through our nearby store location are available 24/7, and it's easy to get in touch. Visit us in person, call 630-691-3300 or contact us through our form.
What Our Customers Say About Quincy
The service and follow up was great!
– Thomas, Illinois