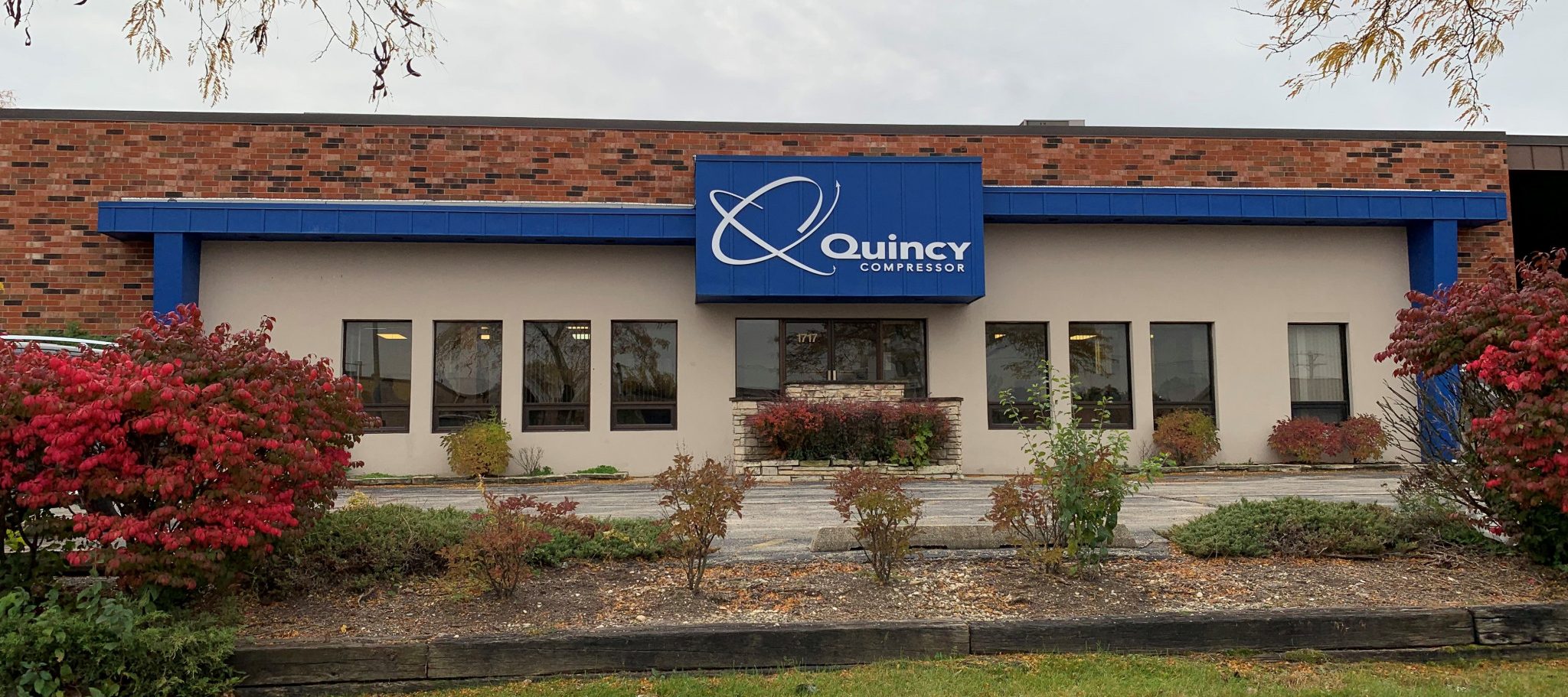 If you're looking for a commercial air compressor supplier in Elmhurst, Quincy Compressor has you covered with a store location serving the local area. At a Quincy direct location near you, you can buy any of the products we manufacture, create a custom configuration and get service from trained technicians. Partner with us to make managing your resources easier and help your business save on costs.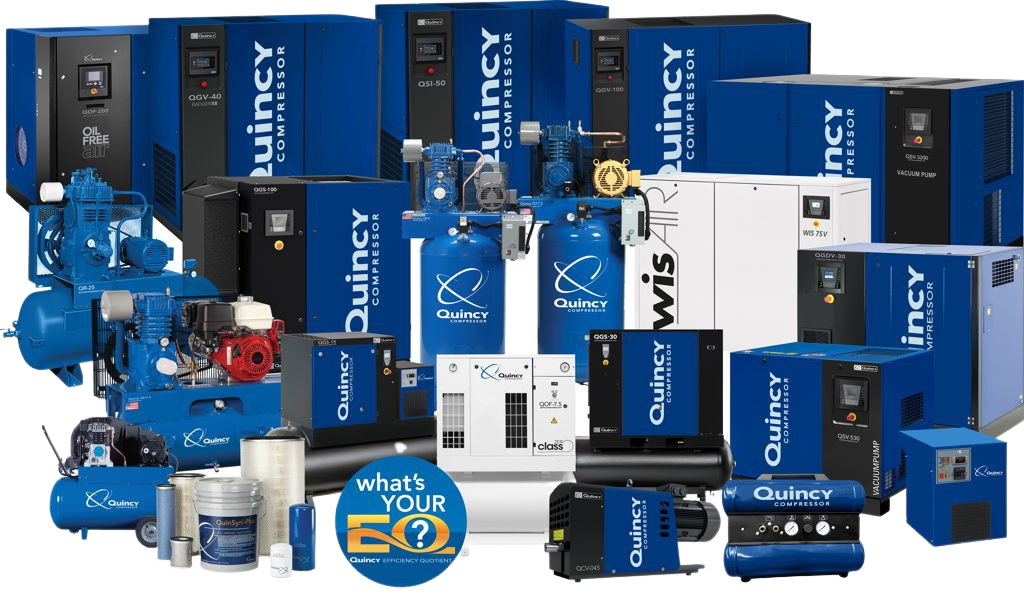 In the Market for a New Air Compressor?
The Quincy Compressor serving Elmhurst makes the buying process simple with solutions to meet virtually every commercial need — no matter how rugged or demanding. Our compressors each offer different features and advantages. The experts on our team will help you get to know these machines better and find one that best suits your needs. Professional installation is also available to make things even more manageable and help you save time.
Compressor solutions we offer include:
Consider Quincy On The Air
Our Quincy On The Air (QOTA) machine-as-a-service program provides an alternative to purchasing. QOTA allows businesses to buy air at a predictable monthly rate instead of investing in new equipment. It's a convenient solution that can make it easier to budget and help you save time, with all your maintenance services carried out by one of our trained professionals.
Your Full-Service Air Compressor Company Near Chicago
At Quincy Compressor, we want to help you get the most from your investment. That's why we provide all the resources you need to keep your compressor in peak condition at our store location.
Get Parts
Getting the compressor parts you need for in-house maintenance services and repairs is simple when you work with our local team. We are your direct connection to the manufacturer and maintain a full inventory of genuine Quincy parts and fluids. You can visit us for the components you need or enroll in our Parts Guardian plan and stay supplied with regular shipments.
Get Service
You can also have a trained technician perform maintenance services for you, so you can spend your time focusing on other things. Our Complete Guardian, Preventive Guardian and Fixed Price Services all offer unique advantages and make it easier to budget your services. Additional benefits include more uptime, more reliability and a longer system life span.
Get Repairs
When you need compressor repairs, count on the experts who know your system to bring you back online. Our Addison location provides courteous and professional 24-hour air compressor repair throughout Elmhurst, IL. We'll send a trained expert to your location with the skill, training and genuine parts necessary to perform an approved fix.
Receive a Quote
Visit our store location to meet our team and get more information about sales, service or repairs. We'll help you narrow down which of our products and services will best match your business requirements and make sure you have everything you need.
You can also reach us using our form or by calling 630-691-3300.