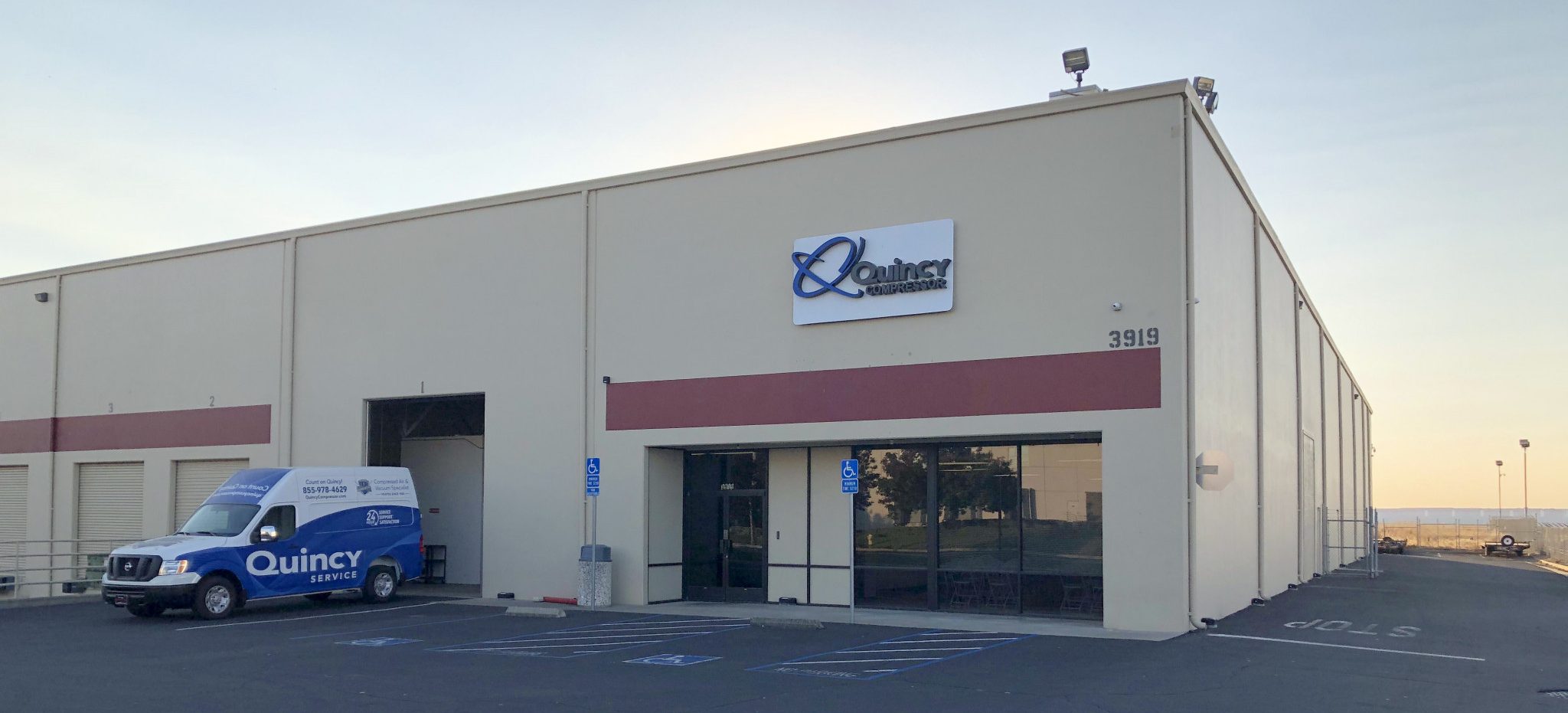 At Quincy Compressor, we supply the commercial and industrial sectors with compressed air solutions for demanding applications — and have for over 100 years. Today, we make it easier than ever to get the expert sales, service and support your business needs straight from the manufacturer with a Quincy direct location here in the Folsom area.
We design and manufacture a wide range of compressor systems, with models equipped to handle virtually any job. Our local team also creates and installs custom air compressors for Folsom businesses. Let us know what you're looking to achieve, and our team will tailor a solution designed to meet your unique operating requirements and budget.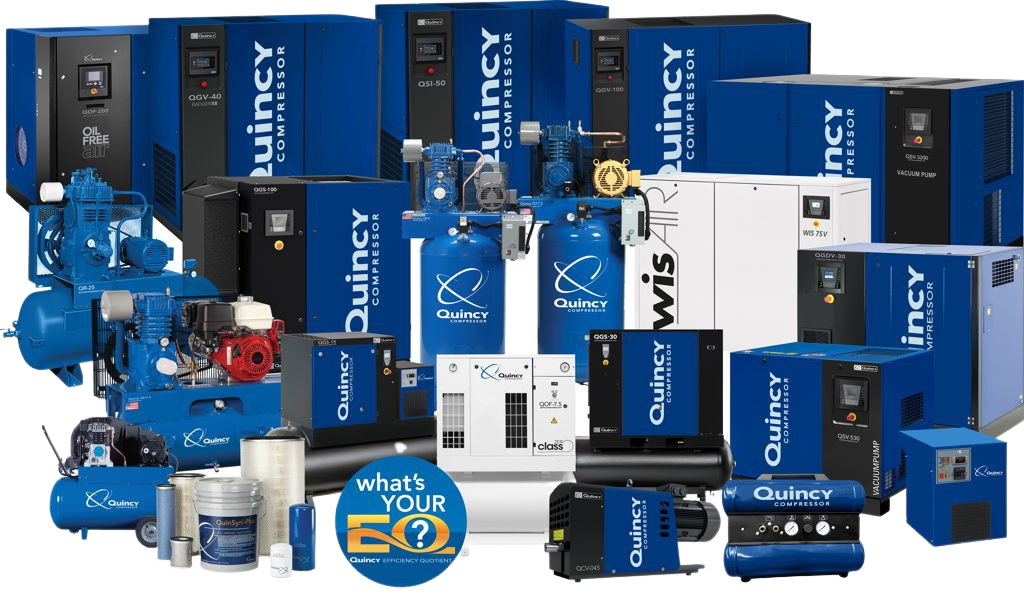 Your Partner for New Air Compressors in Folsom
At Quincy, we believe how it's made matters. The components and processes used to build compressed air systems will significantly impact their performance, reliability and longevity. We ensure that the systems we design will meet our demands and your expectations by manufacturing here in the USA using precision controls and quality components.
We partner with businesses of all sizes and have experience working with companies in virtually every local industry, including food and beverage production, farming and agriculture, oil and gas, the automotive sector and more. When you need compressed air equipment, the local Quincy Compressor team in Folsom, California, will work hard to find the right solution for you.
Our full selection includes a variety of products backed by comprehensive warranties:
As a direct manufacturer location serving Folsom and the surrounding areas of California, our air compressor company store is fully stocked with all the genuine Quincy parts and fluids you need to keep your equipment in peak operating condition. You can count on our team to help you determine what you need to maintain or improve your system and direct you to it. And if you need us, we'll perform that maintenance or installation for you as well.
Folsom's Source for Professional Air Compressor Repair
We know how critical compressed air equipment can be to industrial operations, so if the air compressor at your Folsom-based company goes down, we'll send a technician to your location to get you back online with 24-hour emergency service.
We also offer multiple maintenance agreements designed to prevent unexpected downtime and ensure you're getting the best performance possible from your compressor systems. These plans simplify system care and provide you with service at a set cost that's easy to plan around.
Each plan we offer provides unique advantages based on your needs and budget, with options that include:
Parts Guardian
Extended Guardian
Preventive Guardian
Fixed Price Services
Contact the Premier Air Compressor Company Serving Folsom, California
Whether you're looking for a new system, parts or air compressor repair in Folsom, California, the Quincy team has you covered. We'll work closely with you to determine all the ways you can use our cost-effective products and solutions to help your company become more productive, efficient and profitable.
Getting in touch with us is easy. Call our Sacramento Valley location at 888-881-6678 to get started, or send us a message through our contact form.