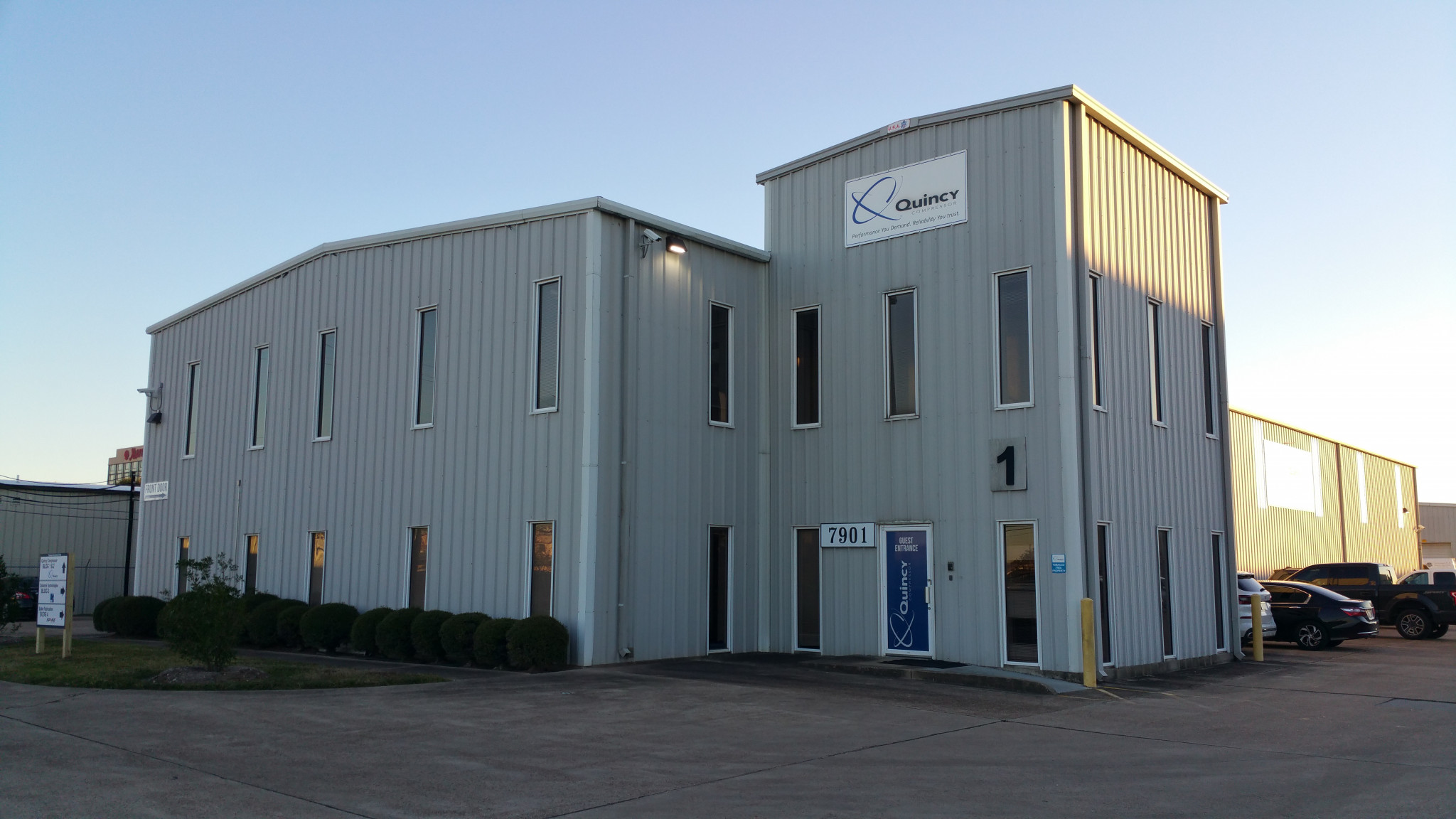 Industrial and commercial tools and equipment require powerful air compressor solutions. At Quincy Compressor, we help you meet the challenge with the products and services you need.
If you're looking for a new air compressor for your business or use one of our systems and want to keep it maintained, we are your local partner. The Quincy Compressor of Harris County is home to expert sales, service and support, including product selection, installation, maintenance and repair for Quincy owners in Katy, Texas. We provide businesses throughout the local area with everything necessary to get maximum performance.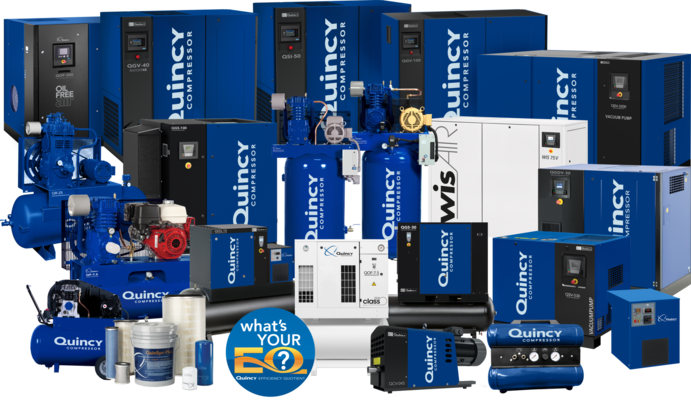 Browse the Best Industrial Air Compressors in Katy, Texas
Quincy compressors are made in the USA and built according to strict quality standards in an ISO-certified manufacturing facility. They are designed to function in rugged environments and provide consistent performance. You can count on them to last for years, and we make sure of it by providing superior extended warranties to back them up.
There is a wide variety of different type and model systems in our product catalog to fit your application, and custom design services are available. Our team will help you determine which cost-effective option is most appropriate for taking on the challenges you want to overcome.
The standard product line includes:
Your Full-Service Air Compressor Company in Katy, Texas
At the Quincy Compressor serving Katy, we build and maintain compressors and relationships. Purchasing one of our systems puts you into a partnership with one of the world's oldest and most trusted manufacturers, and we ensure you get the power and performance you expect with expert maintenance services and compressor repair. You can shop our direct locations for all the parts and fluids you need or let us handle things for you.
Maintenance Service Agreements
With a Quincy machine, you can expect years of continuous operation. The best way to ensure your compressors deliver industry-leading performance year after year is to perform the required scheduled services on time using genuine parts. As a direct location, we provide several straightforward solutions for caring for your equipment, including our Guardian and Fixed Price Services agreements.
Field Repair Services
We know that uptime is everything. If your system goes down unexpectedly, every minute counts until you're back online. We'll keep your air compressor downtime to a minimum with on-call air compressor repair in Katy and beyond. Our technicians are trained to work on the whole Quincy line. They will arrive at your location equipped to handle the job and perform a thorough, professional repair.
Connect With a Representative
Quincy compressors are unmatched in the commercial and industrial sectors. The best way to take advantage of everything they have to offer is to work directly with the manufacturer through our local air experts in Harris County.
We are your allies in helping your business grow and are committed to helping you succeed. Let us know how we can best serve you by calling 855-978-4629 or using our contact form.