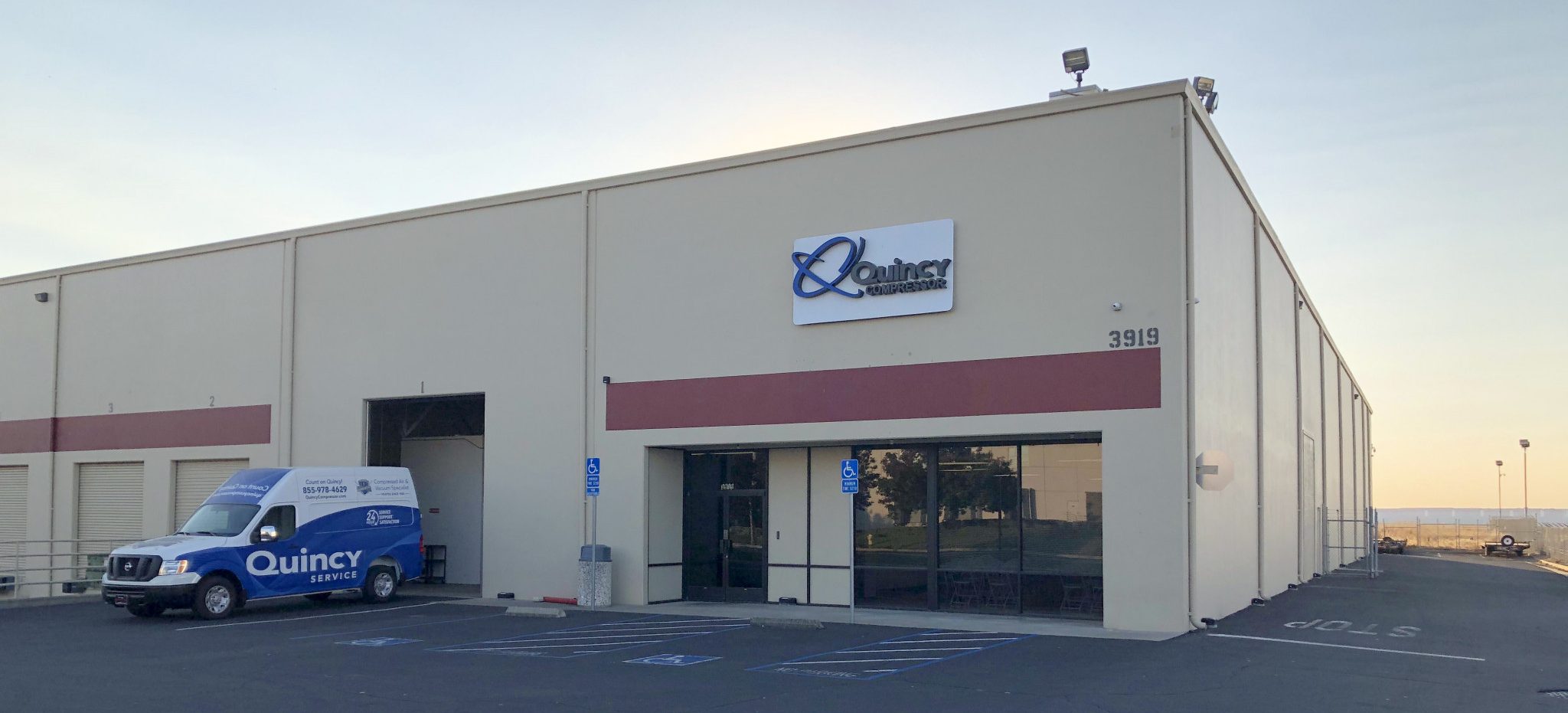 At Quincy Compressor, we manufacture some of the toughest compressed air systems in the world, and we've been doing so for over 100 years. Our Sacramento Valley direct location is the area's top source for sales, service and 24-hour repairs for our complete product line and customized systems.
Our systems and services are suited for virtually any application and businesses of any size. We manufacture a diverse line of products for use in the region's most prominent industries, serving companies operating in food and beverage, oil and gas, farming and agriculture, the automotive industry and other demanding sectors.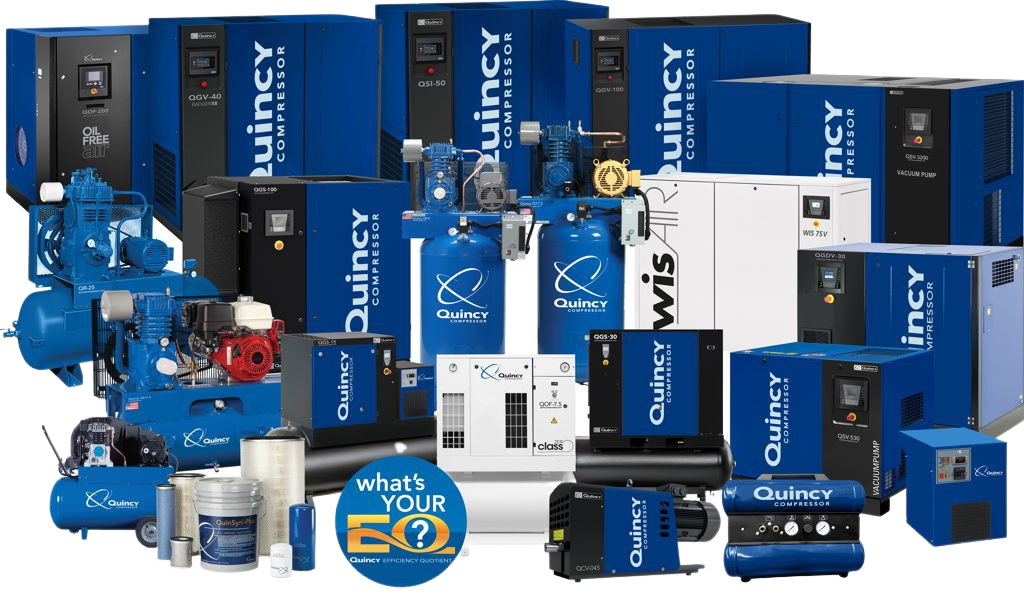 Find Quality Air Compressors in Modesto
Our compressors are manufactured here in the United States and backed by impressive warranties for your added peace of mind. Let us know which type and model appeal to you or tell us about the challenges you need to overcome and we'll help you find the right compressor to match. If you have a custom request, we can handle that too. Our local team will provide you with a solution tailored to meet your unique operating requirements, facility and budget.
The different air compressors and accessories we have available for businesses located in the Modesto, California, area include:
The Quincy Compressor outside Modesto is a manufacturer-direct location. We are your home for the complete product line and genuine Quincy parts and preventive maintenance products designed for our systems. Our team will help you determine all the right part numbers and supplies for performing the services your compressor needs to do its best work.
Call Quincy for Air Compressor Repair in Modesto, California
Quincy compressors are built for demanding tasks and high-energy environments, made to last and provide enough power and capacity for industrial-size applications. With help from our local team, you can keep yours performing at its best and extend its service life. Talk to our team about the different maintenance plans we have to offer. There are several to choose from, and each offers significant advantages.
Our available air compressor maintenance plans for Modesto-area businesses include:
Fixed Price Services plans
Parts Guardian plans
Extended Guardian plans
Preventive Guardian plans
In addition to parts and ongoing maintenance, we make sure you can stay productive by offering 24-hour air compressor repair from trained technicians using genuine parts. We know how vital compressors are to staying productive and efficient. Our local team is committed to keeping your downtime to an absolute minimum.
Reach out to Learn More
If you're looking for an air compressor company in Modesto that you can trust for expert products and services, call or visit the nearby Quincy direct location. Our experts know our products and how they fit into diverse industrial applications. We'll help you create a solution that delivers the performance you need and provides you with the best value.
Navigate to our contact form to get in touch with an expert. You can also call our regional location directly at 888-881-6678.