Construction, oil and gas, chemical manufacturing and energy represent a few examples of the many thriving industries in Nederland, TX. They all require compressed air to execute their daily operations and remain competitive.
If you need a new air compressor in Nederland, Texas, or the surrounding areas, Quincy Compressor in Beaumont has the right solution for your business. The Quincy name has been synonymous with compressed air equipment excellence for over a century. As an authorized dealer, the Beaumont store carries the latest Quincy products and backs them with exceptional customer service.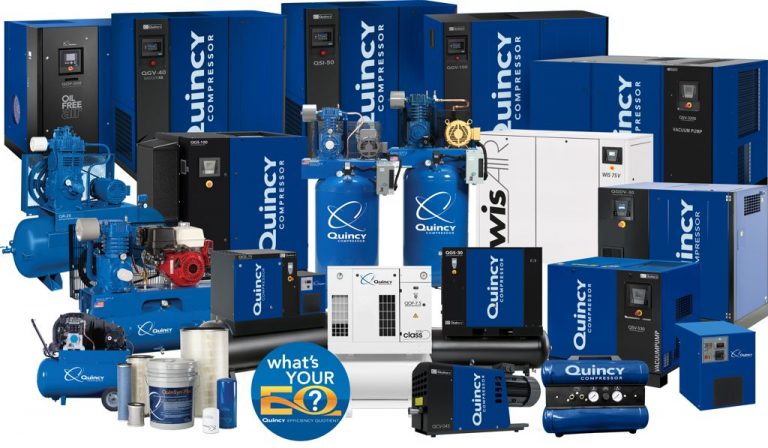 Many Product Options Are Available
Quincy Compressor continues to outpace the competition in air compressor innovation. Quincy products include a host of advanced features and technologies that enhance productivity and efficiency and reduce operating costs. Companies seeking the best air compressors for sale near Beaumont, Texas, can select from several models in these categories:
If you need help weighing your options and narrowing your choices, the air professionals in Houston can provide expert guidance. You can make your decision with confidence and peace of mind.
Dependable Equipment You Can Trust
Quality has been a primary Quincy focus since 1920. We manufacture our air compressors in an ISO 9001-registered facility and implement repeatable processes to ensure consistent results. We also adhere to strict quality control procedures to significantly reduce defects in workmanship. With the strongest warranties in our industry, we can give our customers the comprehensive protection they demand and deserve.
Exceptional Service After the Sale
Beaumont's proximity to Nederland, TX, enables us to be responsive to your service needs. If you're looking for air compressor parts, we carry a vast inventory of Quincy products. And when it's time for a repair job, we can handle everything from minor adjustments to more extensive overhauls and refurbishments. We even offer 24-hour emergency service to minimize costly downtime resulting from an unexpected mechanical failure.
Learn More About Air Compressors in Nederland, TX
Discover how a new air compressor from Quincy Compressor can add value to your Nederland business. Visit our Beaumont store at 2214 W. Cardinal Drive, Suite A today. To speak to a local representative by phone, call us at 855-978-4629. You can also reach out to us online by filling out and submitting our contact form.