So many industries rely on compressed air in their daily operations — aerospace, automotive, food and beverage, construction and energy are just a few examples. If your Oviedo, FL, company uses air compressors, you need a reliable source for the equipment that helps you get the job done.
Quincy Compressor is a global leader in the compressed air business. Since our company's founding in 1920, we've focused on designing and manufacturing cutting-edge equipment that sets the standard for our industry. And with multiple locations throughout the U.S., including a distributorship in Orlando, FL, we can provide prompt service to our customer base.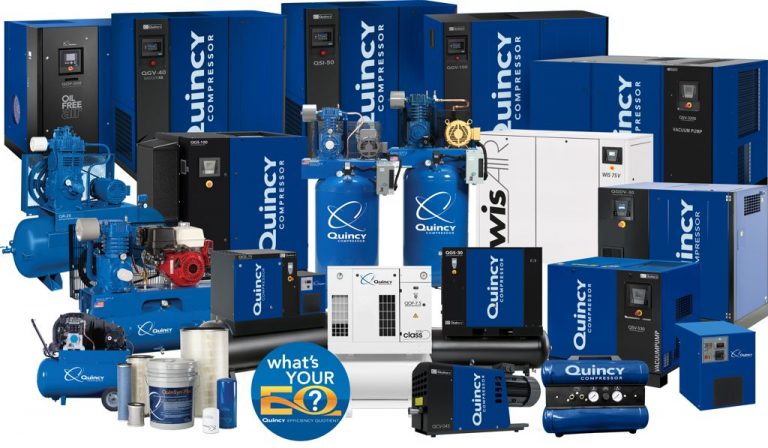 A Wide Range of Industrial Air Compressors in Oviedo, Florida
Our Orlando facility is proud to service Oviedo businesses like yours by offering all the latest Quincy air compressors and related products for sale.
Our inventory of industry-best compressed air equipment includes:
To meet our customers' differing requirements, we offer these compressors in multiple sizes, configurations and capacities. Trust us to carry the right model for your applications and budget.
Our Oviedo Air Compressors Won't Let You Down
These days, many companies outsource their manufacturing processes overseas — but not Quincy Compressor. Although we're global in scope, we still produce all our equipment in the USA. Our ISO 9001-registered facility adheres to the highest standards for quality and consistency. And because we handle everything in-house, we can closely monitor our practices and procedures and implement tight quality control measures. You can count on your new air compressor to deliver many years of reliable performance.
Air Compressor Service in Oviedo, Florida
Because Oviedo is only around 20 miles from the Orlando area, we can also provide prompt service whenever you have an air compressor issue. Our distributor partners can repair minor and more extensive mechanical problems quickly, minimizing unproductive equipment downtime. We also carry a wide assortment of replacement parts for Quincy Compressor models, enabling you to keep your machines up and running.
Check Out Our Air Compressor Product Inventory Today
Visit the Quincy Compressor location in Orlando at 8350 Parkline Blvd. today to view our current lineup of compressors for the Oviedo, Florida market. We'll be happy to help you. You can also call us at 855-978-4629 or contact us online to get additional product and pricing information.