Quincy compressors have a reputation for being the best, and you have a local provider for manufacturer-direct sales and service. At Quincy Compressor, we supply businesses throughout Round Rock with the superior products and services necessary to power tools, run equipment and support a wide range of other processes. Let our team match you with the right cost-effective solution to meet your unique needs.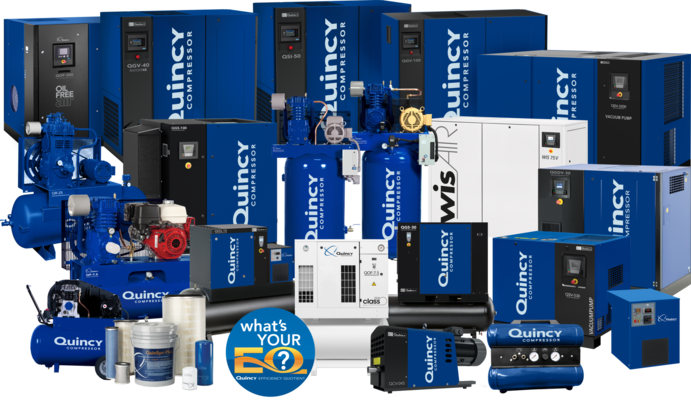 Browse a Full Selection of Air Compressors in Round Rock
Quincy compressors are American-made products built to exacting standards. You can depend on these machines for years of reliable service, even in continuous-use operations. They also come backed by extended warranties that are unmatched in the marketplace.
Our representatives will help you compare the products we offer to determine the optimal fit, with options that include:
Count on Quincy for Air Compressor Repair in Round Rock, Texas
When you use Quincy air compressors for your Round Rock business, you gain support from professionals who know your system. We also know how important it is that you're getting the best performance, power and value from your purchase, and we make it easy to position yourself for success with affordable solutions for maintenance and repair.
At our local direct location, you can find components, accessories and fluids for servicing our entire line. We also offer a selection of separate maintenance agreements you can enroll in that deliver a significant return on investment. Our plans let you secure mobile compressor repair service on demand, complete with technicians who use only genuine parts and fluids for your system.
Power Your Processes With Quincy Products
At Quincy Compressor, we make it simple to incorporate our products into your business. Get in touch with our team, and we'll help guide you through the rest.
Message us using our contact form to get started, or call 830-606-1240.