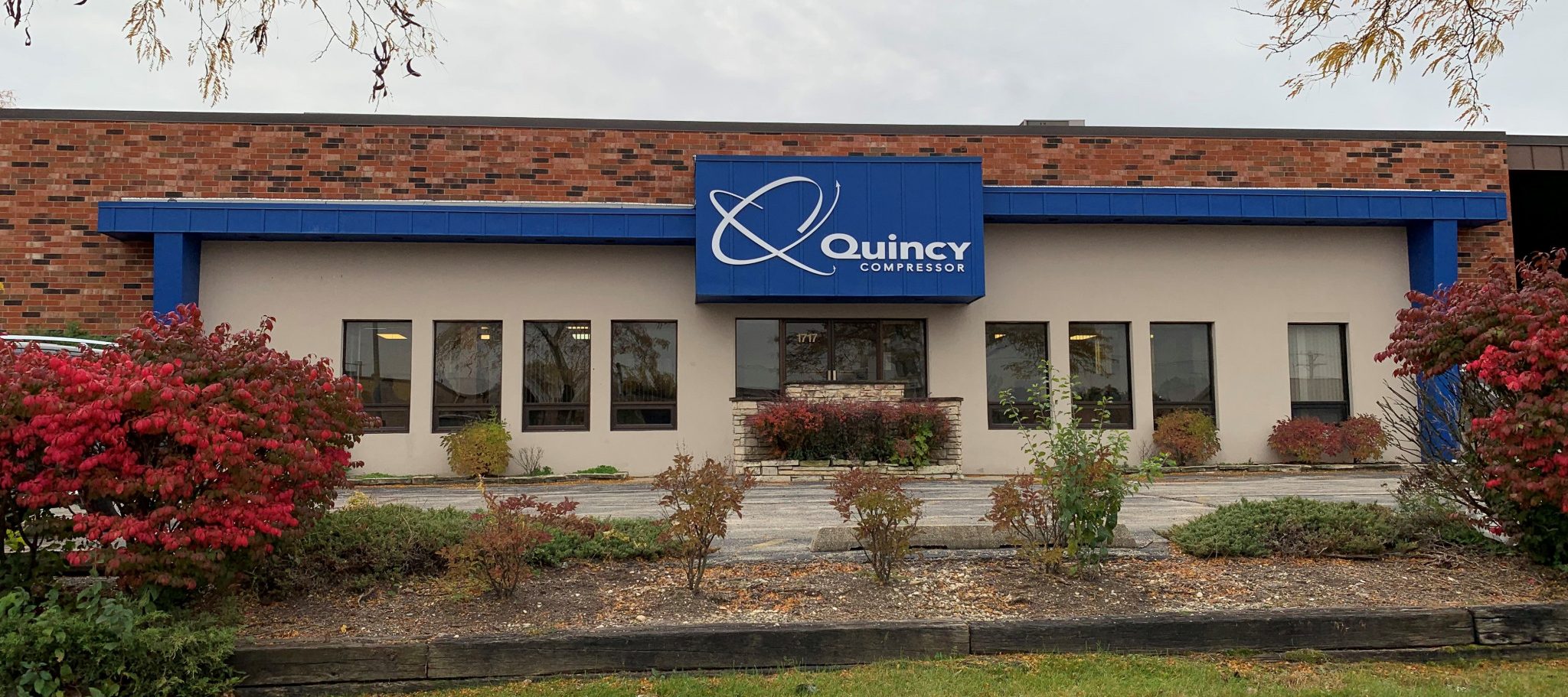 If you're looking for air compressors near Schaumburg, Illinois, get one you can depend on to last at your nearby Quincy Compressor direct location. We are a leading manufacturer of industrial-strength air compressors and your partner for expert service and repair. We have the inventory you need to help your business grow, and our team has what it takes to match you with the right system.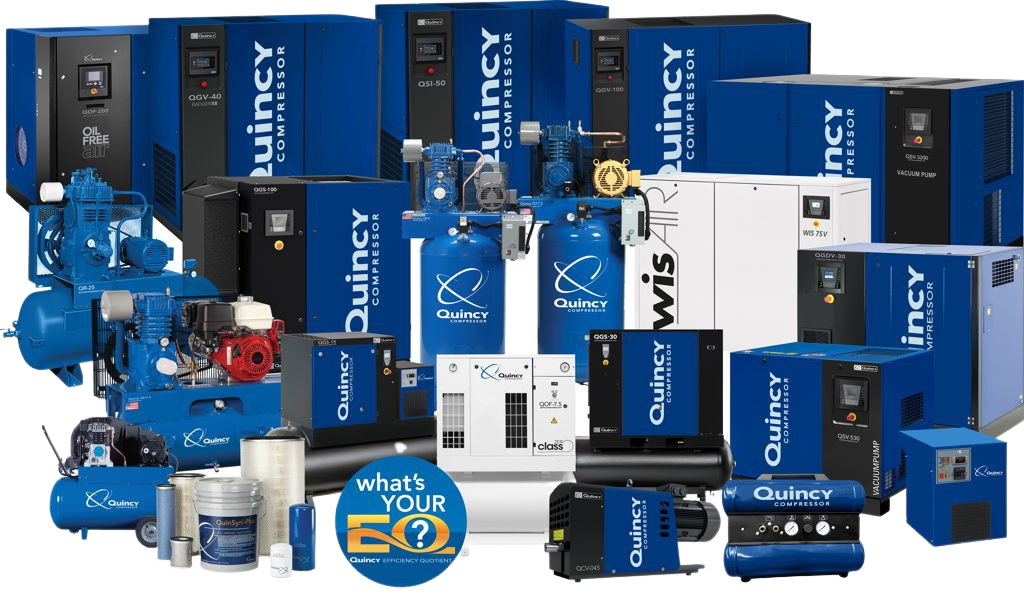 Buy a New Quincy Compressor in Schaumburg
Shopping for a new compressor is a big decision regardless of your business size. Many different types of compressors exist, and they all excel at different functions. You must determine the right combination of horsepower, pressure and volume if you want to achieve your ideal output. Luckily, we make it easy with the area's largest selection of quality machines and the expertise to match your requirements with the right model.
Our experts will help you determine which type and model system will match your facility requirements and are more than happy to provide you with professional installation. If your business has requirements exceeding what our standard product line offers, we'll build a custom compressor from the ground up with all the features and capabilities you want to include.
The full Quincy product catalog is extensive and includes models suited for virtually every application, including:
Rotary screw compressors
Oil-free compressors
Reciprocating compressors
Natural gas compressors
Vacuum pumps
As your manufacturer-direct connection, we also carry a complete selection of genuine Quincy compressor parts for sale, plus consumable maintenance fluids and supplies. Our experienced and knowledgeable air experts will help you determine what you need for your system to make the process effortless and fast.
Enroll in a Quincy Maintenance Plan for Simplified System Care
Purchasing a new Quincy system will provide your business with the power and performance your processes require. Partnering with us for your ongoing maintenance will ensure you continue enjoying everything your investment offers for years to come.
Quincy maintenance plans are simple, convenient and cost-effective. We have several to select from, with benefits that include more savings, more uptime and more return on your investment. Talk to us to learn about our options and see which provides the best fit.
Get Air Compressor Repair Services in Schaumburg, IL
Downtime can occur even when you take steps to avoid it. If that happens, trust the professionals who know how important it is to get your system back online. At the Quincy Compressor outside Schaumburg, we understand how much downtime can cost. We help limit yours with a reliable service network capable of performing mobile repairs 24/7. The technicians we send are trained to work on our systems and will use genuine parts for your service.
Talk to Us to Get Started
Our systems and service solutions have a lot more to offer. Find out what they can do for you by getting in touch with our team. Visit our store in Addison, send us a message using our contact form or call us at 630-691-3300.