Do you operate an aerospace business or another company that relies on compressed air in the Titusville, FL, area? It's good to know that Quincy Compressor in nearby Orlando is ready to serve your needs.
Quincy Compressor has been providing industry-leading compressed air solutions since 1920. We offer an extensive product line featuring the most technologically advanced equipment on the market. You'll benefit from reliable performance in the most challenging operating conditions. You'll also receive the exceptional service that sets Quincy apart from the rest.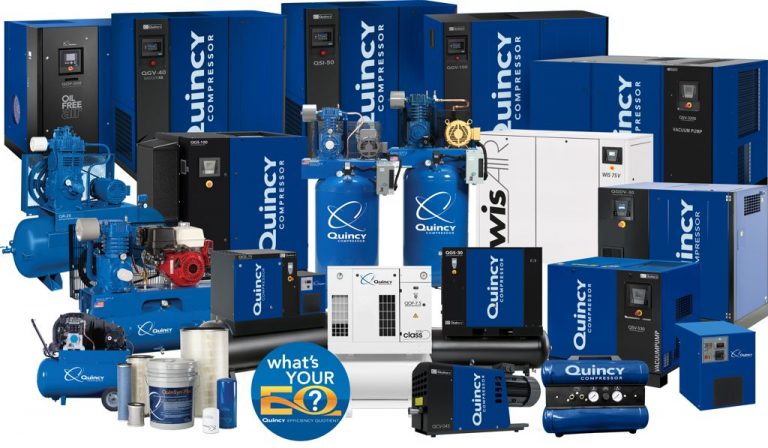 Choose From an Assortment of Compressed Air Products
At Quincy, we take pride in our ability to design, engineer and manufacture equipment that is responsive to our customers' demands. The Quincy Compressor Titusville product inventory includes multiple versions of the following:
Our partners at the Orlando location can help you explore all the options within each product category, ensuring you get the best long-term value for your money. And if you're unsure about which equipment type will meet your needs (e.g., rotary screw vs. reciprocating), we can explain the similarities and differences.
Quality Products That Always Deliver
Our quality-focused approach has helped Quincy become an industry leader and sustained our company for over 100 years. Although we provide compressed air solutions around the globe, we're a U.S.-based business that manufacturers every product in the USA. Our ISO 9001-registered facility adheres to stringent quality control practices that deliver reliable, consistent results. You'll know you're getting the most productive, dependable equipment on the market when you buy from us.
We'll Support You Long After the Sale
Another reason our equipment lasts so long is our unwavering commitment to supporting our customers. If you need air compressor repairs in Titusville, Florida, our Orlando location is less than an hour away, enabling us to provide fast response times. And if you're looking for air compressor parts, we have everything you need for your Quincy Compressor model.
Check Out the Quincy Compressor Titusville Product Line Today
Feel free to visit Quincy in Orlando at 8350 Parkline Blvd. today to get a closer look at our air compressor inventory. You can also get product and pricing information by calling us at 855-978-4629 to speak to a representative. To reach us online, fill out and submit our convenient contact form.