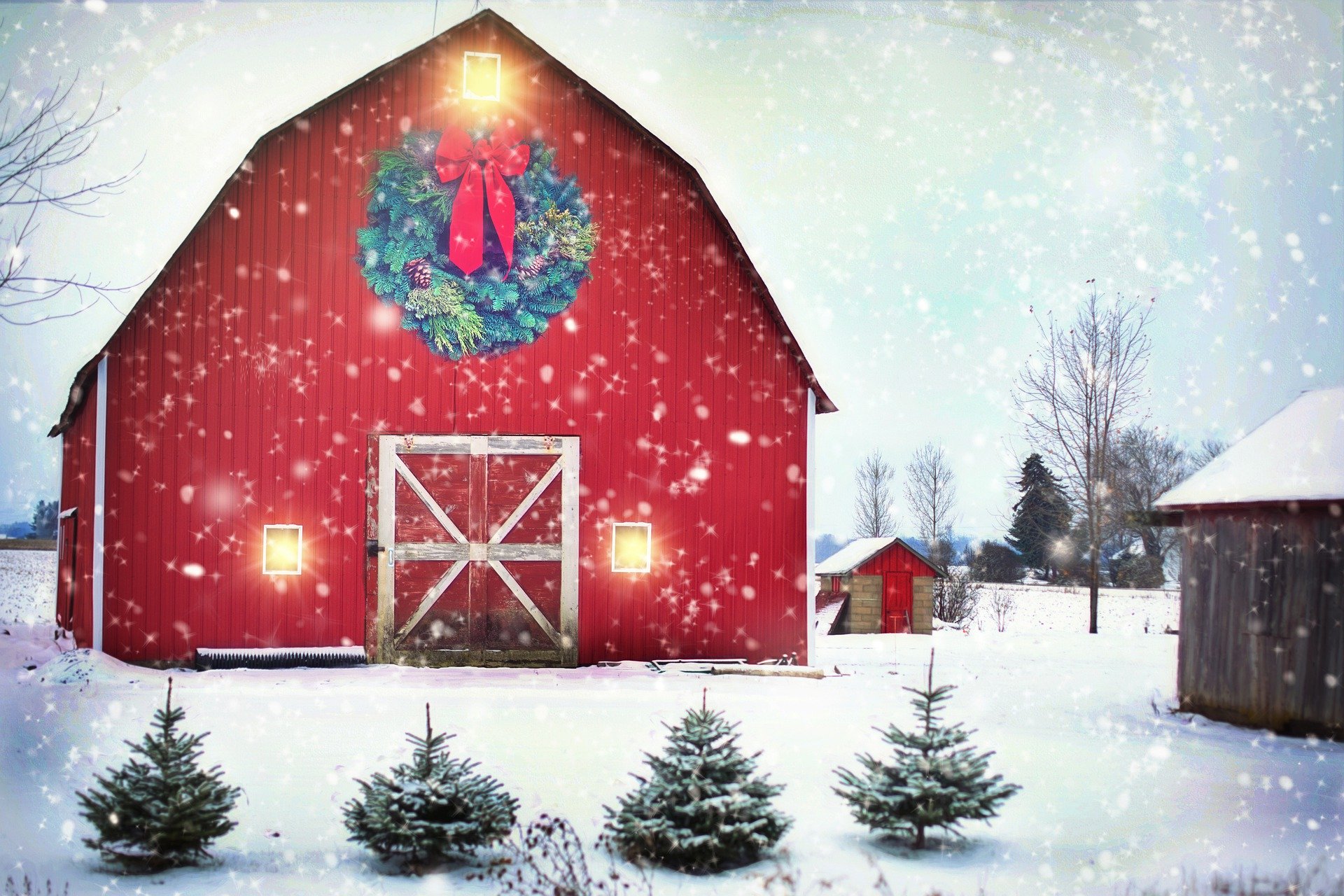 Most people believe farmers are only active with crops and livestock during warmer seasons, but those in the agricultural industry know this is far from the truth. Farmers are responsible for their plants and animals year-round, and further attention is needed for success throughout the winter. The key to having fields bounce back toward spring is to prepare your land long before the first snow storm of the season, and Quincy Compressor is here to help your farm thrive all winter long.
Growing in the winter takes patience and expertise, but our seasonal winter tips can help your operations continue during freezing temperatures. By bracing your land for wind, ice and moisture, your team can survive the cold and maintain consistent growing results. Here are the Quincy Compressor top five tips for winter farming.
Bundle up for the Winter Months
Preparing your farm for winter includes making sure you can stay safe outdoors. No one should be outside in freezing temperatures without the proper clothing, so make sure thermal wear from last year is accessible and still fits. If you plan on spending long hours outdoors, ensure you have the appropriate equipment:
Winter coat
Moisture-wicking socks
Insulated overalls/pants
Long sleeve layers
Rain coats
Neck warmers
Insulated gloves
Winter hat
Water-proof boots
Contact Us     Learn More        Find a Dealer Near You   
Relocate Cool-Season Crops and Veggies
Depending on your setup, prepare crops for winter by relocating plants to temperature-controlled greenhouses or fastening covers on top of vegetables. Covers are available in a number of materials to trap any heat released from soil. The closer you can install tarps to crops the better as this is your first line of defense against morning frost and condensation.
Always remember to ventilate greenhouses and uncover crops on warmer days when wind is not as intense. Protecting plants from snow and moisture is important, but air exchange helps you to avoid mold growth and harmful bacteria.
Check Water Access for Root Vegetables/Livestock
Be sure to plan ahead regarding water sources for root vegetables and livestock. Do you have a backup plan in the event pipes freeze or break? Farmers can keep water from freezing through the use of heated water buckets or by bringing small troughs inside for rotation.
If possible, try to stop animals from eating snow that may have come in contact with fertilizers or other chemicals.
Purchase Extra Feed and Provide Shelter
Your livestock needs food to stay warm. During the fall season, make an effort to stock up on feed, and store these products indoors to keep them safe from pests. As temperatures continue to lower throughout winter, having a backup supply of animal feed will help livestock maintain a healthy body temperature.
Additionally, it is crucial to build an outdoor shelter for cattle, goats, pigs and lambs that might be expecting. You do not need to bring critters inside your home, but having a dry zone prevents the chance of illness. Moving animals to barn areas or enclosed spaces keeps them safe from brutal winds, snow and freezing rain.
Monitor the Weather Forecast
Schedule out your activities according to the week's forecast. Heading outside at warmer points in the day saves you from unexpected snow squalls and high-speed winds. For your safety, always let someone know when you are working outdoors, stay hydrated and implement the buddy-system for large projects.
As with any season, the key to farming success during the winter months is to strategize and monitor your environment.
Contact Quincy Compressor for Compressed Air Products
Quincy Compressor is an industry-leading designer and manufacturer of air compressors, vacuum pumps and air treatment components. Our products help to transform your farming processes as units inflate vehicle tires, power air tools and create weeding solutions. For more information about how our air compressors can benefit your business, be sure to fill out a contact form with Quincy Compressor today.