Pharmaceutical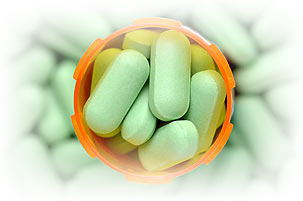 Today's pharmaceutical manufacturers are faced with the challenge of working in an increasingly strict regulatory environment while still maintaining a high level of quality control. The need for clean operating machinery for testing and production has never been more clear. Since 1920, Quincy has been manufacturing industrial compressors for use in a wide range of industries, including pharma and medicine.
The Challenge
Clean, dry, contaminate-free compressed air … These are all characteristics required by the pharmaceutical industry. Working with delicate medication produced at high speeds also requires dependable, reliable, relentless operation and duty cycle to deliver trouble free air at acceptable costs. To meet these requirements, pharma manufacturers depend on compressors that can rise to the challenge of a fast-paced production or testing environment, while eliminating the risk of contamination.
The Solution
Quincy's selection of air compressors and air treatment products for pharmaceutical plants can be relied upon to deliver:
Clean air: Quincy offers particulate and coalescing filters rated down to 0.01 micron and 0.001 ppm.
Dry Air: Quincy also offers desiccant air dryers with pressure due point ranging from -40 °F to -100 °F.a
Oil-free operation: The Quincy Scroll series of compressors are oil-free and as such will not introduce oil to the compressed air stream.
Dependability: Through quality engineering and rigorous manufacturing processes, Quincy machines and assembles equipment that is reliable whether it is being used to supply compressed air for medication manufacturing, conveyance, or instrument air.
Low-cost maintenance: Built to last and to require minimal service. That's how every Quincy air compressor and vacuum pump is designed.
Potential Applications
Pharma companies rely on Quincy equipment for a wide range of applications. Our air compressors have been designed to deliver reliable performance in operating environments that must be kept clean and contaminant-free at all times. In pharmaceutical plants, Quincy air compressors are frequently used to create air that transports products, delivers spray on coatings, maintains pressure in mixing and holding tanks, and bottles products or insert them into blister packs.
Compressed air-powered tools and processes are also used in research and testing laboratories, where they play a key role in delivering accurate, repeatable results. For these and other uses, Quincy compressors have the reputation for quality and reliability that is trusted around the world by some of the most demanding customers.  
Designed and Built for Exceptional Quality
Every Quincy compressor is manufactured in one of our ISO-registered production facilities. ISO registration means we adhere to a set of repeatable, measurable best practices for quality control and environmental management. As a result, you can count on each of our products to deliver industry-leading performance for the long term. We also back up our pharma plant compressors with a comprehensive warranty covering individual components for up to 10 years on select models.
Recommended Products…
Quincy manufactures a complete line of air compressors for pharmaceutical plants. Whether you require an industrial unit for powering a larger facility or a portable compressor that can be moved between work areas and quickly deployed as necessary, we can match you with the right tool for the job.
In addition to air compressors, we also offer related products that can be employed in specific pharma manufacturing and testing applications. These include:
For more information about Quincy Compressor, our pharma plant compressors, or any other product, contact a sales representative directly. One of our team members will be happy to help you assess your requirements and select the right machine for the job.