Air Compressor Equipment in Jacksonville
Businesses across Jacksonville need compressed air and vacuum solutions to get their work completed each day, and they can find the best selection of air compressor equipment in Jacksonville, FL when they choose to work with Quincy Compressor.
At Quincy, we proudly serve businesses in various industries, including oil and gas, food and beverage, farming and automotive. No matter what your business does or why it needs compressed air, we offer a huge selection of quality products as well as 24-hour support, maintenance and repair service provided through a network of local partners. When you need a reliable air compressor in Jacksonville, FL, get the best at Quincy Compressor. Learn more about our products and services below.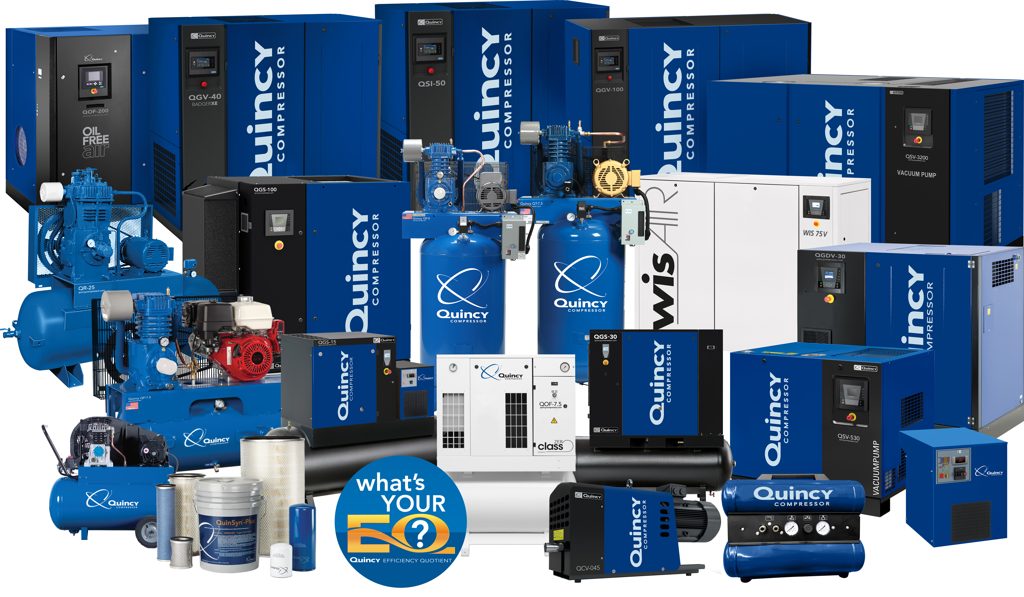 A Wide Selection of Air Compressors Available in Jacksonville, FL
Options matter when searching for air compressors and air compressor parts in Jacksonville. A wide selection helps you find exactly what you need, which is why our inventory includes the following range of solutions:
Discover the Benefits of Choosing Quincy Air Compressor Products
You'll find many benefits when you choose Quincy Compressor as your provider of air compressors and air compressor parts in Jacksonville, Florida. Quincy is a global leader in compressed air technology, which means you'll get innovative products and solutions with each purchase. We design and manufacture them for toughness and durability, so you can expect each Quincy air compressor to withstand the challenges of an industrial environment. Enjoy these benefits and more when you trust Quincy Compressor.
Air Compressor Service Locations near Jacksonville, FL
Get in Touch to Learn More About Quincy Compressor in Jacksonville
Interested in learning more about our air compressors and parts in Jacksonville, FL? We can provide answers to your questions and offer expert guidance backed by nearly a century of service in this industry. Reach out to us today to speak to a knowledgeable representative in Jacksonville, FL about your many compressed air options.