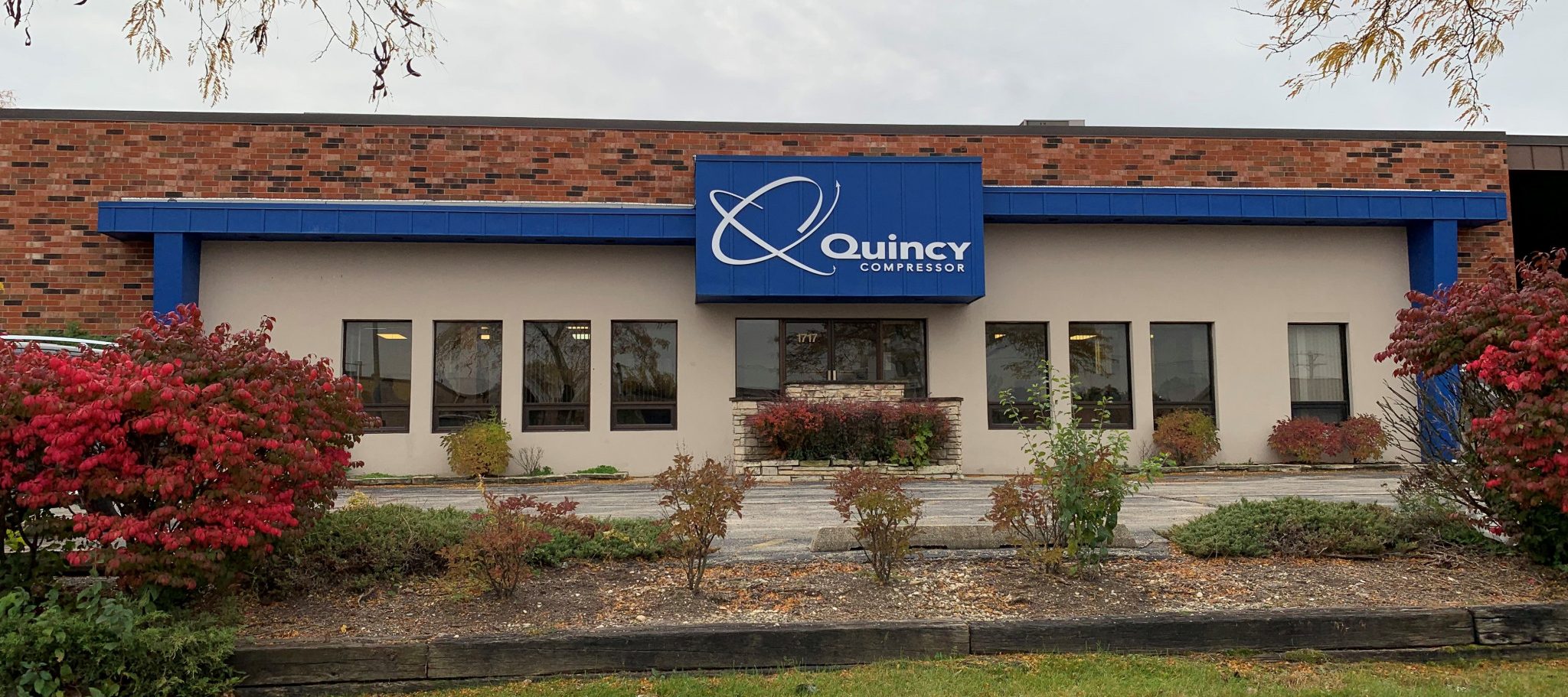 Having the right compressor system in your business can make all the difference, whether you use one occasionally or rely on them to power your critical processes. At Quincy Compressor outside Naperville, we have solutions to fit any need. Our store location is home to an impressive selection of machines and offers dependable ongoing support for the lifetime of your investment.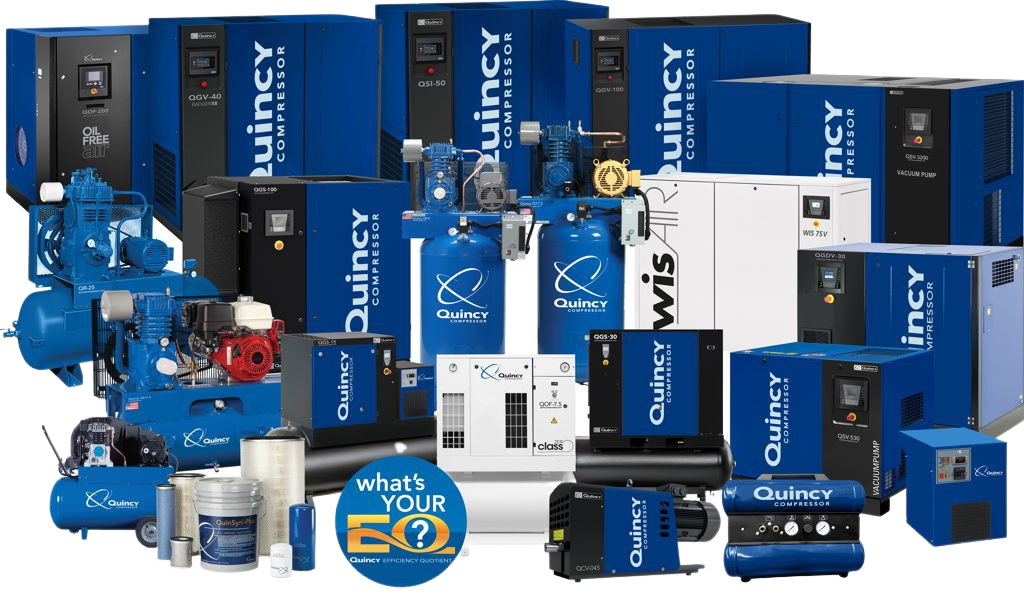 Browse Industrial Air Compressors for Sale in Naperville
When you partner with us for your Naperville air compressors, you get full access to our entire line, plus expert assistance in selecting the right machine. You'll also gain the option of turnkey professional installation from a trained professional and the ability to get a custom system made if you have unique requirements.
The complete selection of products we have includes:
We also carry additional products you can use to customize your system and optimize the output to match your needs. These include Quincy AIRnet aluminum air system piping and air treatment products like dryers, filters and condensate management devices. We also carry a full selection of genuine parts for performing in-house maintenance and repairs.
Your Home for Expert Air Compressor Services Near Naperville, IL
We are a Quincy Compressor direct location. Our team has the training, skill and supplies to keep your system in optimal condition, and it's easy to take advantage of this through our service agreements. Quincy service agreements include our Parts Guardian, Preventive Guardian and Complete Guardian plans, or you can enroll in our Fixed Price Services agreement for a program tailored to your system and facility.
Coverage and benefits vary by plan. Some advantages they offer include:
Up to 16 extra days of annual uptime
Up to five more years on your warranty
Up to 6% annual savings on energy costs
Up to 20% annual savings on administrative costs
Up to 14% savings over the first five years of ownership
Expert air compressor repair is also available. If your system has any issues or goes down, contact us, and we'll send a mobile technician to your business quickly. Repair services are available 24/7 to help ensure you're getting the most uptime from your machine.
Why Buy a Quincy Compressor?
Quincy compressors are legendary and used across multiple industrial and commercial applications. They are manufactured in the U.S., made using quality raw materials and held to high standards. They're also supported by a team of knowledgeable air experts and some of the most comprehensive extended warranties you'll find anywhere in the market.
Our systems are only part of what we offer. Work with us, and you'll also get the benefit of:
Convenient local solutions.
The area's largest selection.
Expert technical assistance.
24-hour sales and service support.
Talk to Your Neighborhood Team
Contact the team at Quincy Compressor near Naperville to learn more about our systems and get started on a quote. You can visit us the next time you're in the Addison area, message us using our form or get ahold of us by calling 630-691-3300.
What Our Customers Say About Quincy
Great communication and customer service.
– Jason, Illinois