Plastics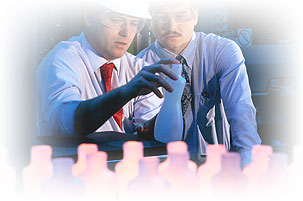 Air compressors are widely used in the plastics industry, as many modern automated plastics manufacturing processes require maximum precision and accuracy in terms of power input. A Quincy air compressor for plastics applications features state-of-the-art technology that can be applied to typical plastics manufacturing processes such as:
·         Material handling
·         Tooling
·         Various production and assembly line procedures
·         Equipment cleaning
All products are backed by the nearly 100 years of expertise that have made Quincy Compressor a leader in the air compression industry.
Quincy Air Compressors for Plastics Can Meet the Challenge
Extremely competitive and highly automated: These two dynamics are driving plastic industry decision makers to seek out air compressors that can heighten efficiency and deliver solid dependability. Quincy air compressors for plastics are specifically designed and engineered to help you meet both of these challenges head-on.
How Can Quincy Compressor Products Provide the Best Solution?
A Quincy air compressor for plastics is efficient, intelligent and provides significant energy savings, which can help you maximize your automated process and improve your competitive position in the marketplace with:
High Efficiency:Quincy air compressors are engineered to provide the most reliable and efficient air pressure available. In an industry where already slim margins can be impacted dramatically by lost seconds in cycle time/cycle rate, and when entire plants can be brought to their knees by loss of air, Quincy's rugged, reliable compressors are mandatory. 
Integrated Intelligence:Because Quincy designs many of its compressors with built-in intelligence, they can be integrated to maximize system performance. 
Energy Savings:Through the application of its patented EQ/ Efficiency Quotient, Quincy can quickly and accurately define the potential energy savings a substantial plastics operation can expect to capture by bringing its facility more into line with Best Practices.
Recommended Products…
We recommend the following air compressor products for your plastics industry applications:
Contact Quincy Compressor today to learn more about air compressors and vacuum pumps for plastics industry applications. You can also get in touch with the authorized Quincy dealer in your area for expert local sales and service support.