EQ LTE Case Study #1: Cabinet Manufacturing Facility Reduces Operating Costs by Switching to Quincy
A U.S. based cabinet manufacturing plant was looking for an opportunity to reduce air system operating costs and improve system reliability. The air system pressure was elevated to support widely varying production demand – it also increased operating costs, forced a second compressor to operate, and caused the system pressure to fluctuate. The compressed air supply system was composed of two rotary screw air compressors, a 75-horsepower fixed speed and a 150-horsepower variable speed.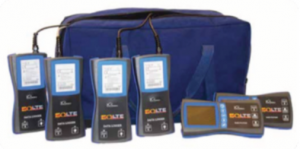 1) The Quincy EQ Rating: Identified the Potential for a 30-40% Reduction in Operating Costs
The 2 hour EQ Rating survey identified the most significant cost reduction opportunities as:
Accurately controlling header pressure
Stabilize header pressure
Reduce artificial demand and waste
Quincy EQ Rating
2) The Quincy EQ Analysis: Based on the EQ Rating, the EQ LTE Logging Equipment Was Installed to Record System Performance
A local EQ trained distributor installed the EQ LTE Logging Equipment at the plant and collected critical system information.
Data collected by the EQ LTE Loggers and the site information was then uploaded to the EQ Web Site.
Patent-pending technology calculated existing performance of the system and modeled multiple system configuration to determine the optimal system solution.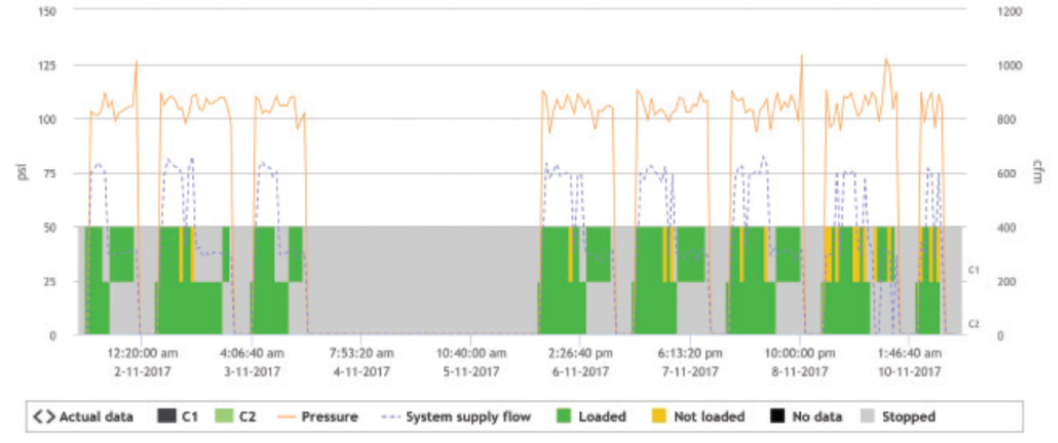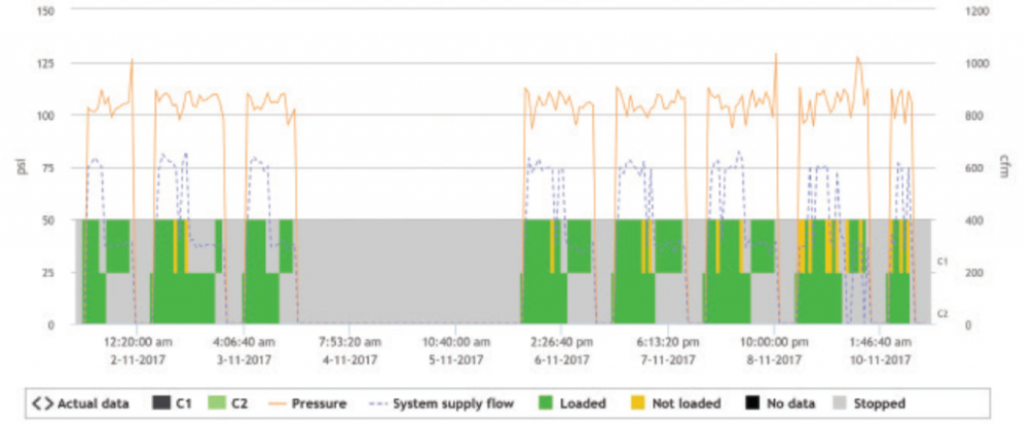 3) The EQ LTE Analysis Report: The Action Plan Calculated Significant Energy and Cost Savings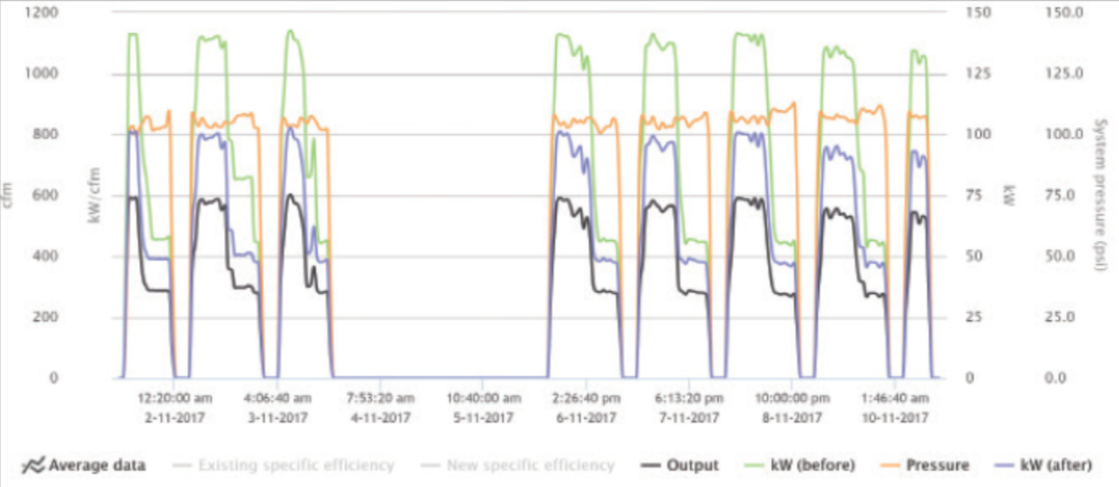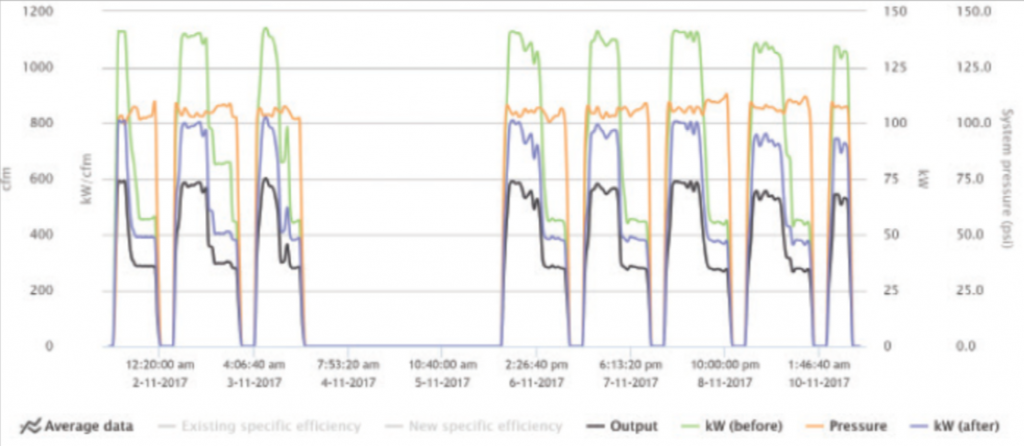 A Quincy Q-control also helped to provide accurate control of header pressure.
An additional receiver was also recommended and installed.
The existing compressors were replaced with a QSI 100 (100hp) to handle the base load and a QGV 75 (75hp) as a trim machine.
The increased storage and pressure control supports peak air demands without turning on the second compressor as much.
The Results: Operating Costs Reduced by More than ($15,000/yr), Stable Header Pressure, One Compressor Turned Off for Backup Use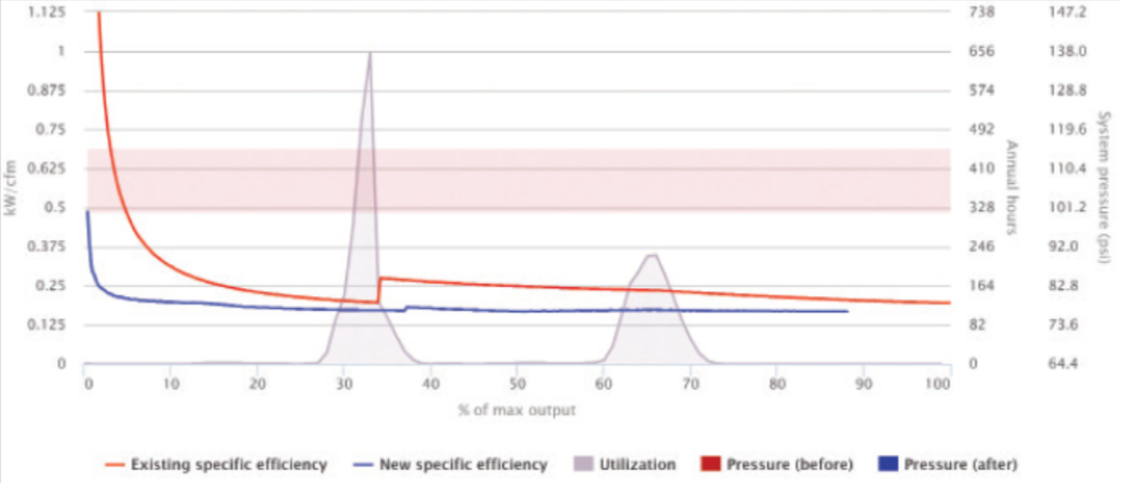 The plant header pressure is now stable, within 5 PSI vs. 16 PSI before the system upgrades.
The plant still has a redundant system.
The original system EQ Rating took less than 2 hours and accurately predicted >30%.