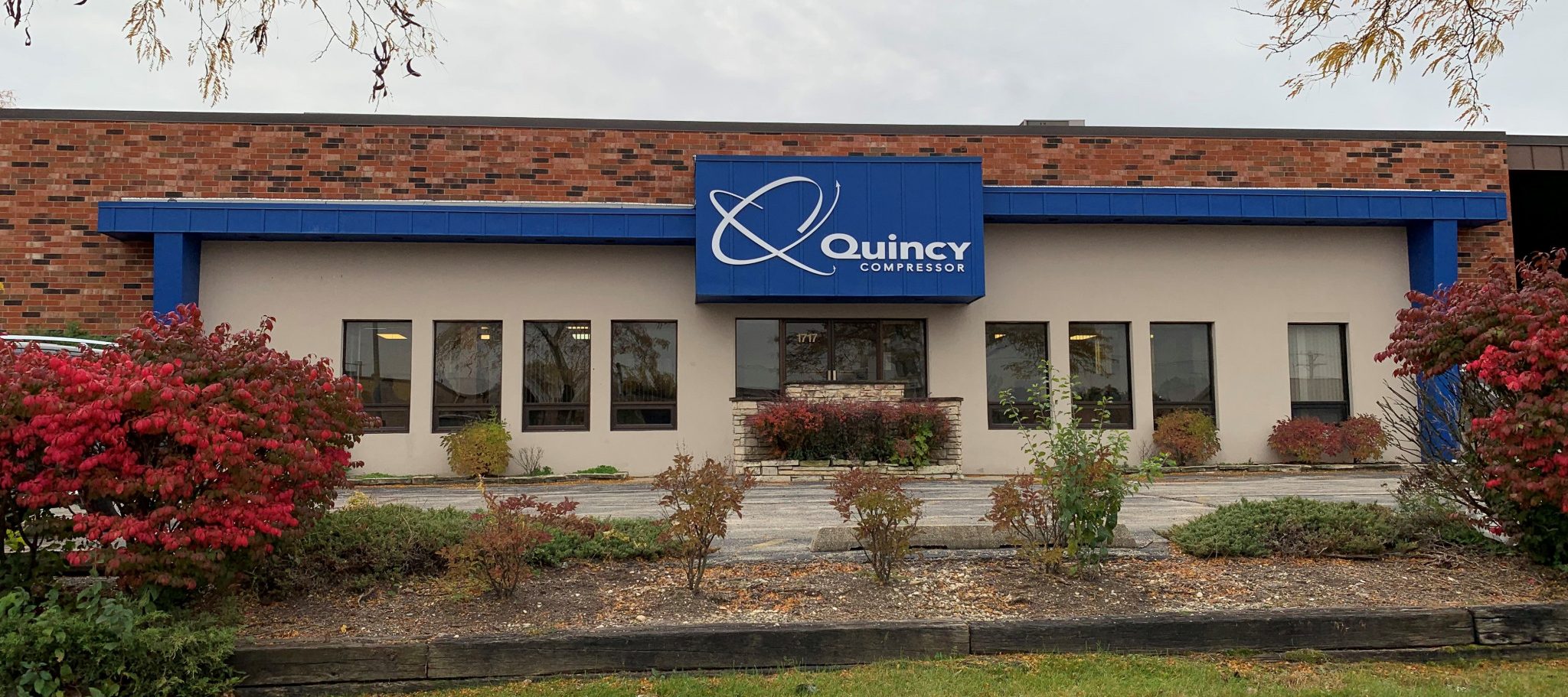 Getting a new commercial air compressor in Aurora is simple and easy with the team at Quincy Compressor. We are the industry's leading producer of quality machines. Our local team works with businesses of all sizes to deliver cost-effective solutions that meet specific needs.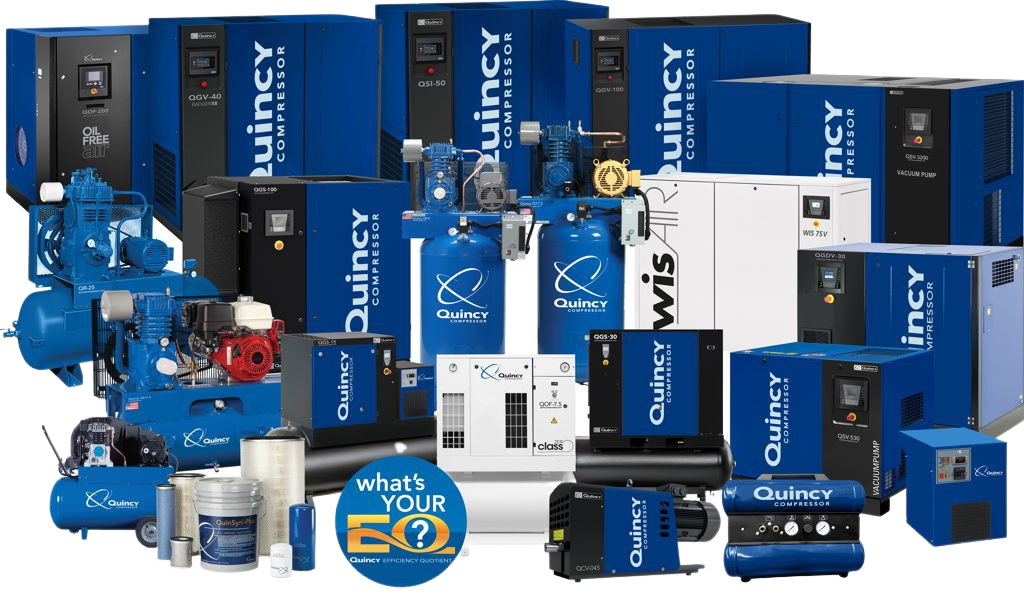 Buy a New Quincy Compressor Near Aurora, Illinois
Quincy manufactures a legendary lineup of durable and consistent compressors suited for virtually any commercial and industrial application, including uses in manufacturing, brewing, painting and much more. Each comes with the benefit of over 100 years of built-in design experience and U.S. manufacturing under strict quality controls. They are reliable machines that come backed by some of the most comprehensive extended warranties available on compressor systems industry-wide.
The systems available through our standard product lineup include:
We also carry an impressive selection of proprietary filtration products, efficiency upgrades, aluminum air system piping and other compressor accessories for optimizing your machine. If you have a unique request, we can offer you a custom design. Expert installation and calibration are also available for a simple, fast and professional turnkey solution.
Support Your Investment With Professional Air Compressor Service in Aurora
Adding a Quincy air compressor to your business is the best decision you can make for your air system. The second best is enrolling in a Quincy service agreement to ensure your system gets the parts and care it needs to last and perform.
We have several plans to select from:
Parts Guardian: Get the parts you need sent to your doorstep. A Parts Guardian plan locks your parts and fluids in at today's prices, making it easier to budget lifetime costs and helping you save.
Preventive Guardian: Get routine maintenance coverage from a trained technician. Preventive Guardian plans are cost-effective solutions that will help you unlock more savings and uptime per year.
Complete Guardian: Get maintenance services plus added warranty coverage. A Complete Guardian plan includes the advantages you get with a Preventive agreement, plus another five years on your warranty.
Our Addison store is a Quincy Compressor manufacturer-direct location. In addition to all the services we provide, we also make it simple to manage services yourself with a full selection of genuine parts and all the consumable fluids necessary to take care of maintenance and repairs.
24-Hour Air Compressor Repair
We are the area's air compressor experts. On top of sales, service and parts, we also provide rapid air compressor repair in Aurora, Illinois, and the surrounding area. Our technicians perform expert repairs and use genuine parts. They are available 24/7 to accommodate your schedule.
Set up a Consultation in Aurora, IL
Talk to our team to learn more about the systems and services we offer. We'll develop a solution matching your requirements and provide you with an estimate covering everything you want to include.
Visit our Addison location to get started. You can also connect with the local team using our customer contact form or by calling 630-691-3300.