Air compressors perform a wide range of applications — everything from filling gas cylinders to powering pneumatic tools. If compressed air is essential for your business operations in Bay Lake, FL, you don't have to look far for the equipment and support you need to get the job done.
Quincy Compressor, a leading global provider of air compressors and related products, operates a full-service distributorship just 30 minutes away in Orlando. You'll have easy access to the latest compressed air equipment from a company that's been leading the industry since 1920. You'll also get all the help you need from professional and knowledgeable air experts who want your business to succeed.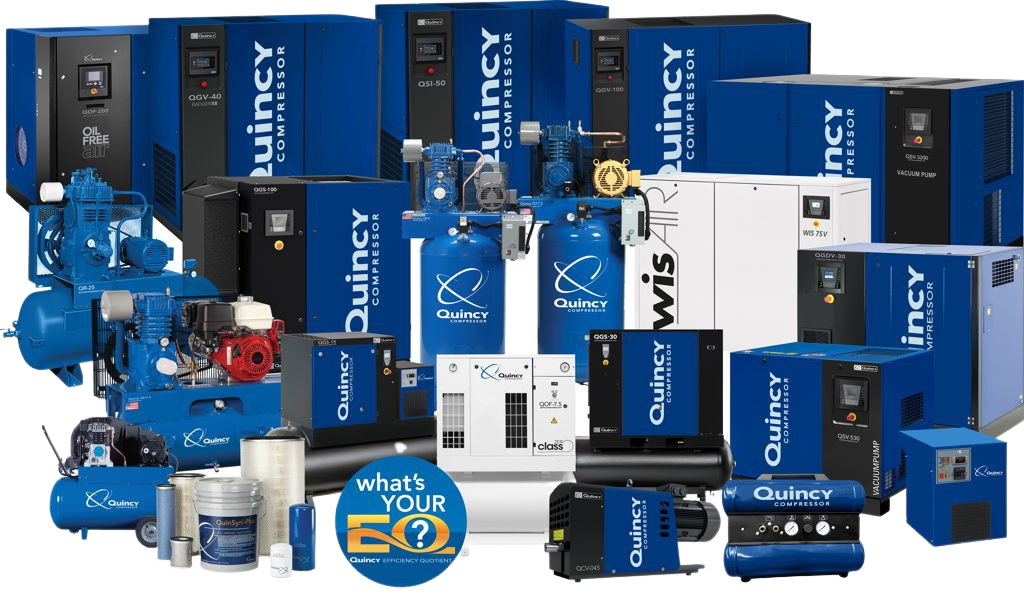 Our Inventory of Compressed Air Products in Bay Lake, FL
When you partner with Quincy Compressor in Bay Lake, Florida, you can choose from an assortment of products to find the best solution for your business. Our broad selection includes:
When you purchase any of our compressed air equipment, you also get coverage from the industry's best warranties, giving you extra protection and peace of mind.
Quality You Can Trust
With our continuing focus on quality, which has been the hallmark of our company for over a century, you'll know you're getting an air compressor that always delivers. We manufacture our equipment in the USA to meet the highest quality standards, and our ISO 9001-registered facility adheres to repeatable, scalable processes to ensure consistent results. We always strive to live up to our motto: "Performance You Demand. Reliability You Trust."
Reliable Air Compressor Service in Bay Lake, Florida
We'll be there to support your compressor long after the sale. We carry a full selection of replacement parts for Quincy models at our Orlando facility. We're also available to handle all types of air compressor repairs in Bay Lake, Florida. Our goal is to help you maximize equipment uptime, reduce your operating costs and increase your compressors' life span.
Contact Us to Learn More About Our Air Compressor Lineup
If you'd like to get a closer look at our selection of compressed air equipment, you're welcome to stop by the Quincy Compressor location in Orlando. You'll find us at 8350 Parkline Blvd. You can also call us at 855-978-4629 or fill out and submit our online form for additional product and pricing information.
Service Locations near Bay Lake, FL