Quality Compressors in Miami
When you need air compressors or air compressor parts in Miami, FL, you'll find the best options at Quincy Compressor. We work with companies in the oil and gas, food and beverage, farming and automotive industries, plus others. The common thread in our customer base is a desire for high-quality compressed air products and dependable customer service and support. You'll find both at Quincy Compressor, where our selection includes the best air compressors and parts available.
At Quincy Compressor, we provide around-the-clock support through a network of providers who are eager to meet your needs. Learn more about our products and solutions and contact a knowledgeable representative when you need an air compressor in Miami, FL.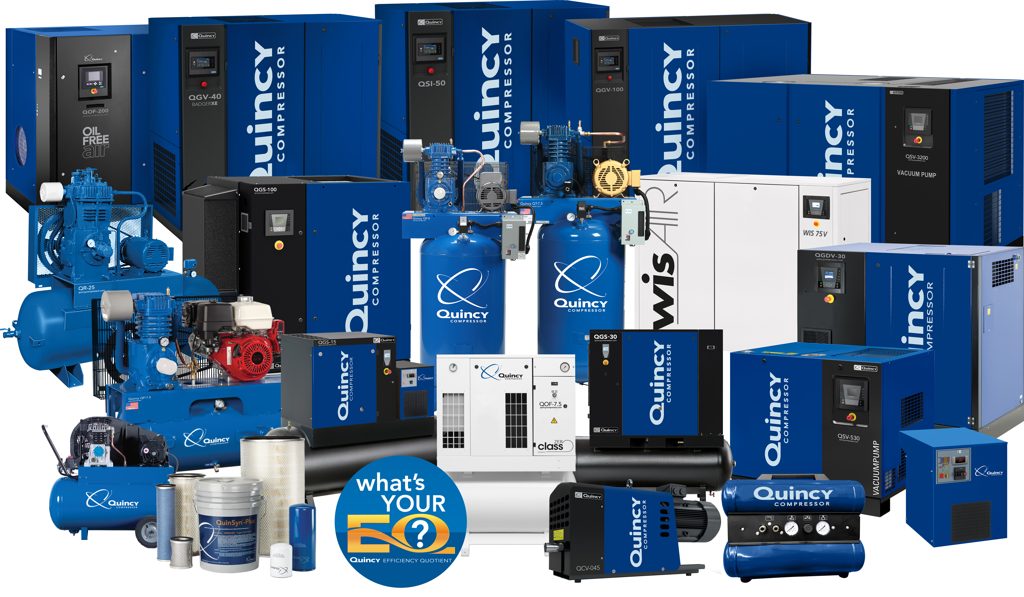 Get the Right Air Compressor for Your Industry in Miami
When you need an air compressor in Miami, you shouldn't settle for something that almost works. You need to find the right compressed air product or vacuum pump, which is why we offer a wide selection that includes the following:
The Benefits of Air Compressors From Quincy
When you choose Quincy Compressor for air compressors and air compressor parts in Miami, FL, you enjoy a number of benefits. First of all, Quincy is a global leader in air compressor technology, which means you'll get the latest product innovations when you make a purchase. All products are manufactured to meet the highest standards for durability. When you're looking for the best, you can feel confident you'll find it at Quincy Compressor.
Air Compressor Repairs in Miami
If you're running a Quincy air compressor, we are your source for air compressor repairs in Miami and the nearby regions. Our team of trained and skilled technicians will promptly identify the problem and correct it, ensuring minimal unproductive downtime.
Air Compressor Service Locations near Miami, FL
Contact Your Local Quincy Compressor Service Provider in Miami
Are you ready for the best in air compressors and air compressor parts in Miami? We're ready to help. Quincy Compressor brings nearly a century of experience to each client engagement, and one of our professional and knowledgeable air experts can help answer questions and provide guidance as you consider your compressor system options.
To speak with a local representative about air compressors in Miami, FL, contact your local service provider today.