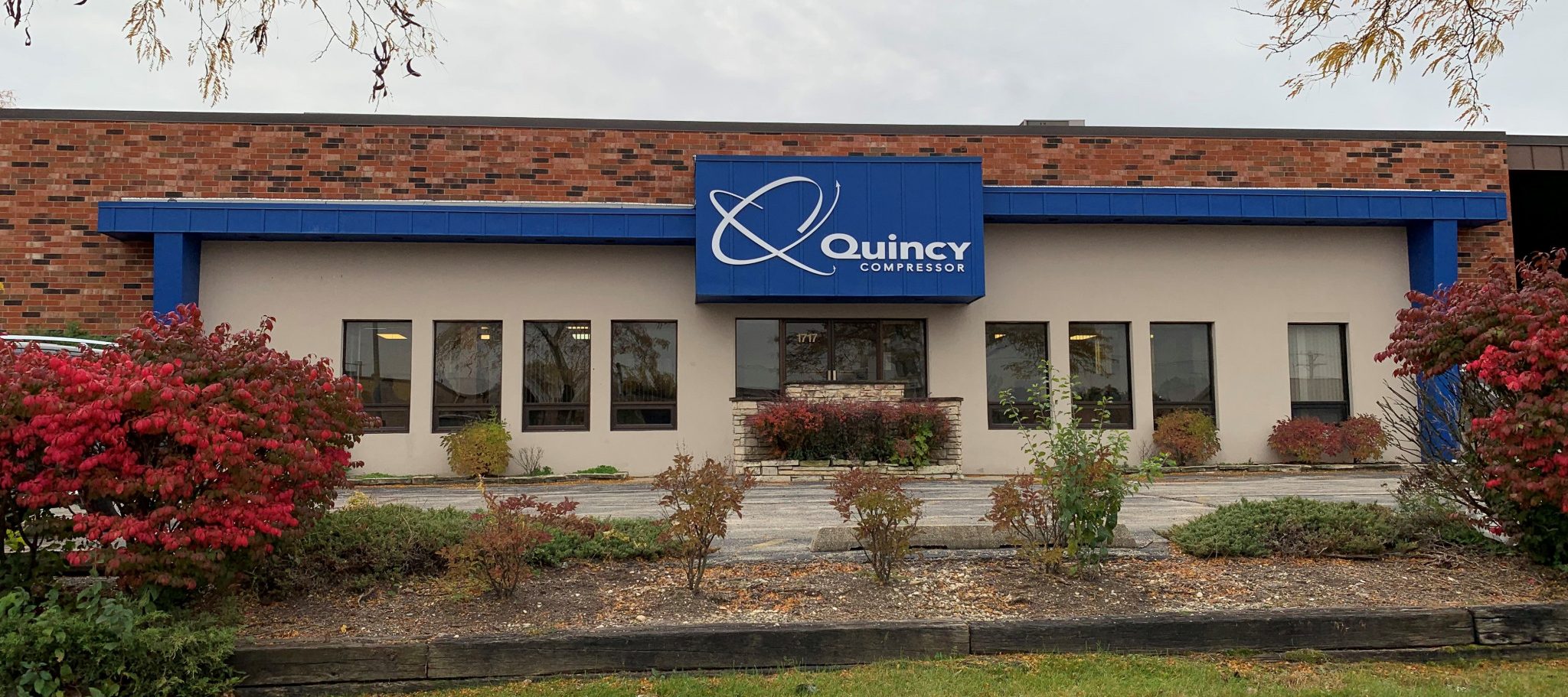 Whether you're shopping for a portable shop unit or a compressor to run your most critical processes, Quincy Compressor has you covered. We manufacture one of the largest selections of commercial compressors in the industry, and our nearby store location is your home for solutions that will meet your needs.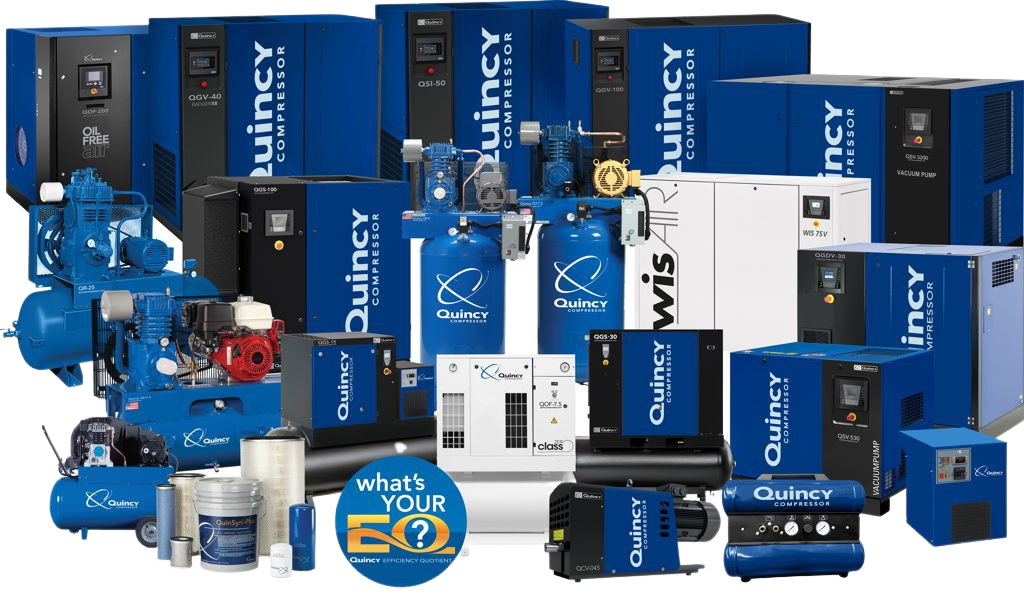 Find Air Compressors Suited for Any Application
We proudly manufacture our compressor systems in an ISO-9001 facility here in the USA. We use quality raw materials and superior processes to ensure the products we produce consistently deliver the performance and extended durability that make our machines legendary worldwide.
Our full product line includes many different types and models of air compressor and vacuum pump systems. These include rotary screw, reciprocating, natural gas and oil-free air compressors that deliver a purified end-user output.
When you work with the experts at our nearby Addison location, you'll gain the advantage of professional consultation in selecting a machine and configuring it with the different upgrades and accessories we offer. Turnkey installation is also available, as are custom compressor design services when you need a unique solution.
Get Genuine Parts and Air Compressor Service in Bolingbrook, Illinois
Our experts have the skill and expertise to help you get all the equipment you need to boost productivity, increase efficiency and reduce costs — and that's just the beginning. Owning a Quincy system offers significant advantages for businesses of any size, but like with any machine, these products require scheduled maintenance services to perform at their best.
We are a Quincy direct location. We are your source for solutions straight from the manufacturer, and our team makes it simple to stay current with the services your compressor needs by providing solutions to match any budget and skill level. This includes:
Genuine parts for sale: If you like to perform compressor repairs and maintenance services in-house, we are your parts supplier. Our store is stocked with genuine Quincy parts and air compressor fluid products. We can also enroll you in automatic parts delivery based on your production schedule.
Expert maintenance services: We have several solutions that allow you to have a trained technician come to your facility and take care of all your maintenance services. Talk to us about the different service plans we offer. We'll help determine which will deliver the greatest benefits and return on investment for your business.
Mobile compressor repair: After 100+ years in the business, we've seen it all. If your air compressor experiences unplanned downtime, call us and we'll quickly send someone out to bring it back online. We provide 24-hour air compressor repair throughout the Bolingbrook area for virtually all systems.
Request an Estimate Today
Request an estimate today on a new Quincy Compressor system for your Bolingbrook business. We're happy to help you find the right fit for your facility, processes and budget and support you for the lifetime of your investment.
Use our contact form to get in touch, visit our store location or call us at 630-691-3300.