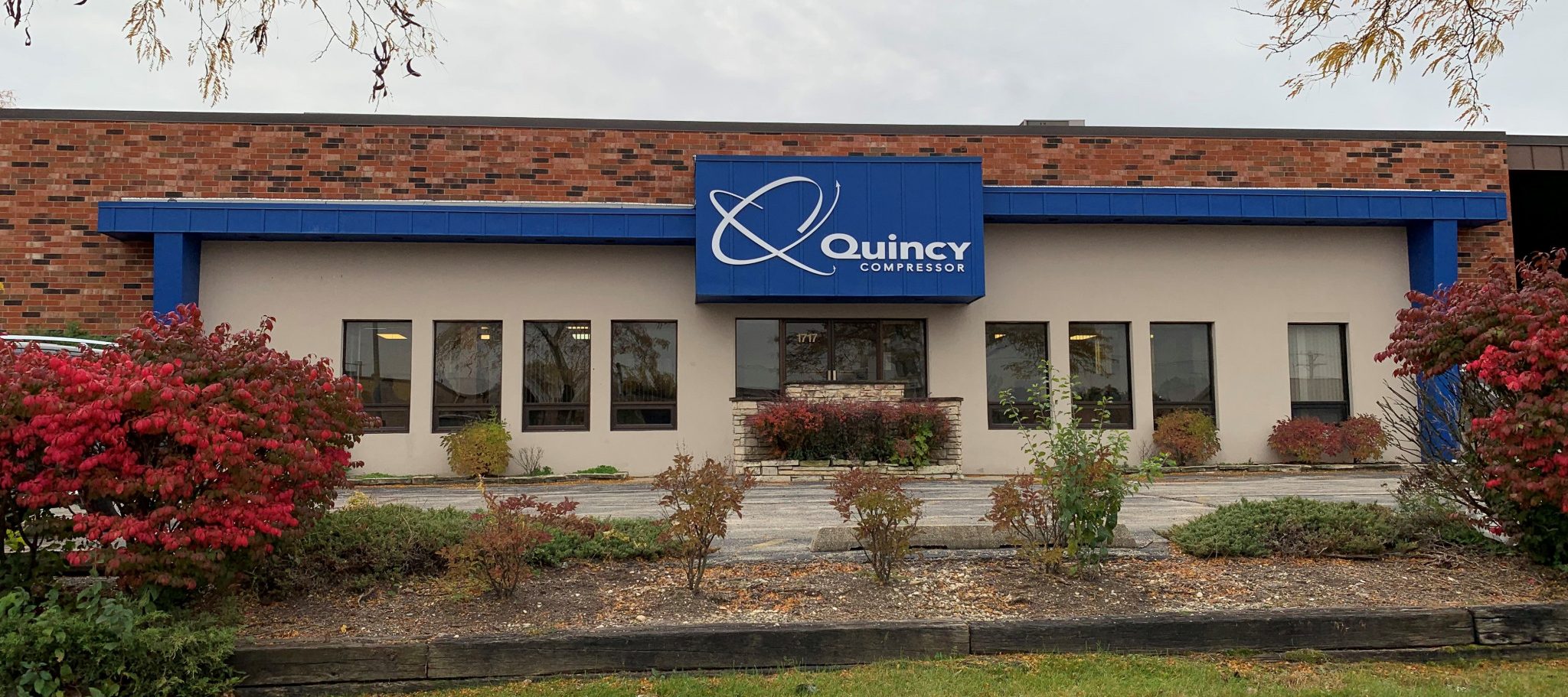 Downers Grove is the largest city in the county and home to a diverse commercial sector. If you operate a business here that uses air compressors, Quincy Compressor is your home for simple and convenient sales and support. We have a direct store location in Addison where you'll find our latest product offerings and a team of knowledgeable air experts. Talk to us about your goals and challenges, and we'll deliver a cost-effective solution.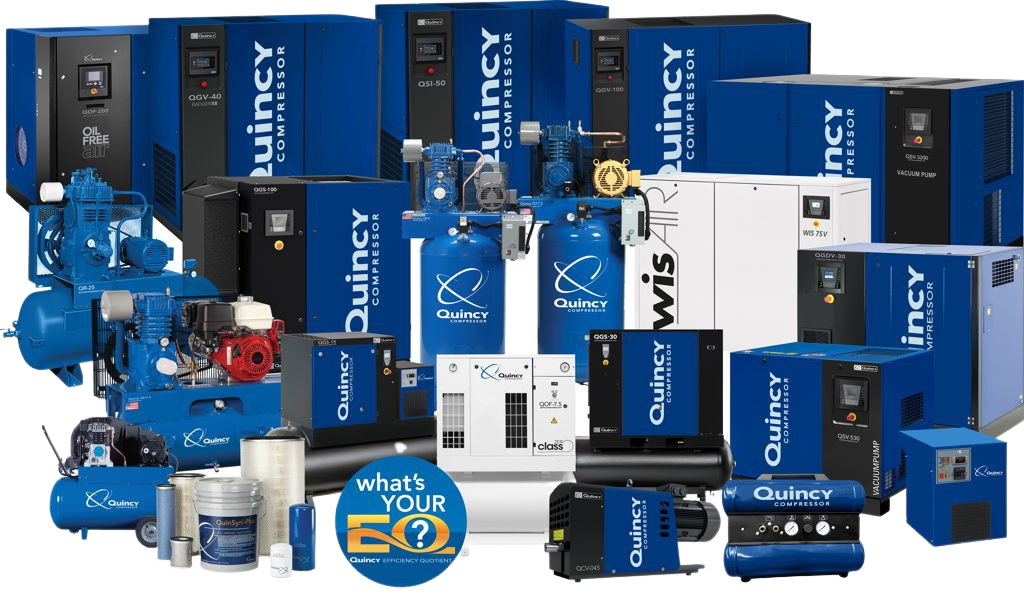 Industry-Leading Air Compressors for Sale in Downers Grove
Several of our model systems come backed by superior product warranties, and we have additional products for improving end-user output. If you need to overcome a particularly challenging obstacle, we will help you do it in stride with a custom system made for the job. Turnkey installation is available for stationary systems for your added convenience.
We have systems suited for all the area's most demanding industries, like climate control, manufacturing, food and beverage, dry cleaning, trade sectors, automotive services and others. Whatever your application is, we'll deliver a solution that meets or beats your facility and process requirements, with options including:
Get Expert Care for Your Downers Grove Air Compressors
At Quincy Compressor in Downers Grove, we carry all the genuine parts and fluids you need to keep your air compressor in top condition and help it last. You can also request regular parts delivery with a Parts Guardian plan. Comprehensive solutions are also available to simplify your system care, help you save on costs and free up more time. These include:
Maintenance services: We have several options available that provide you with ongoing maintenance support from a trained technician. Talk to our team about our Complete Guardian, Preventive Guardian and Fixed Price Services agreements.
Compressor repair: If your air compressor experiences any issues, count on the experts who can get you back online fast. We have trained mobile technicians who provide 24/7/365 air compressor repair services throughout the Downers Grove area.
What Makes Us the Top Air Compressor Supplier in Downers Grove?
Quincy compressors are known throughout the world. They are reliable and consistent machines legendary for their performance and lasting durability. They're also made in the USA and built in an ISO-9001-registered facility, with technicians using over 100 years of industry experience for each design.
When you work with us, you get your compressor products and services straight from the manufacturer. You also benefit from consulting advice and expert services from our knowledgeable team. They will provide you with the in-depth insight necessary to choose a suitable machine and keep it operating optimally.
Connect With Us
At the Quincy Compressor location serving Downers Grove, we are ready to help with solutions you can count on from a local provider, and it's easy to start. Send us a message to request a quote and get more information, call 630-691-3300 to speak to an expert or visit our nearby brick-and-mortar store in Addison.